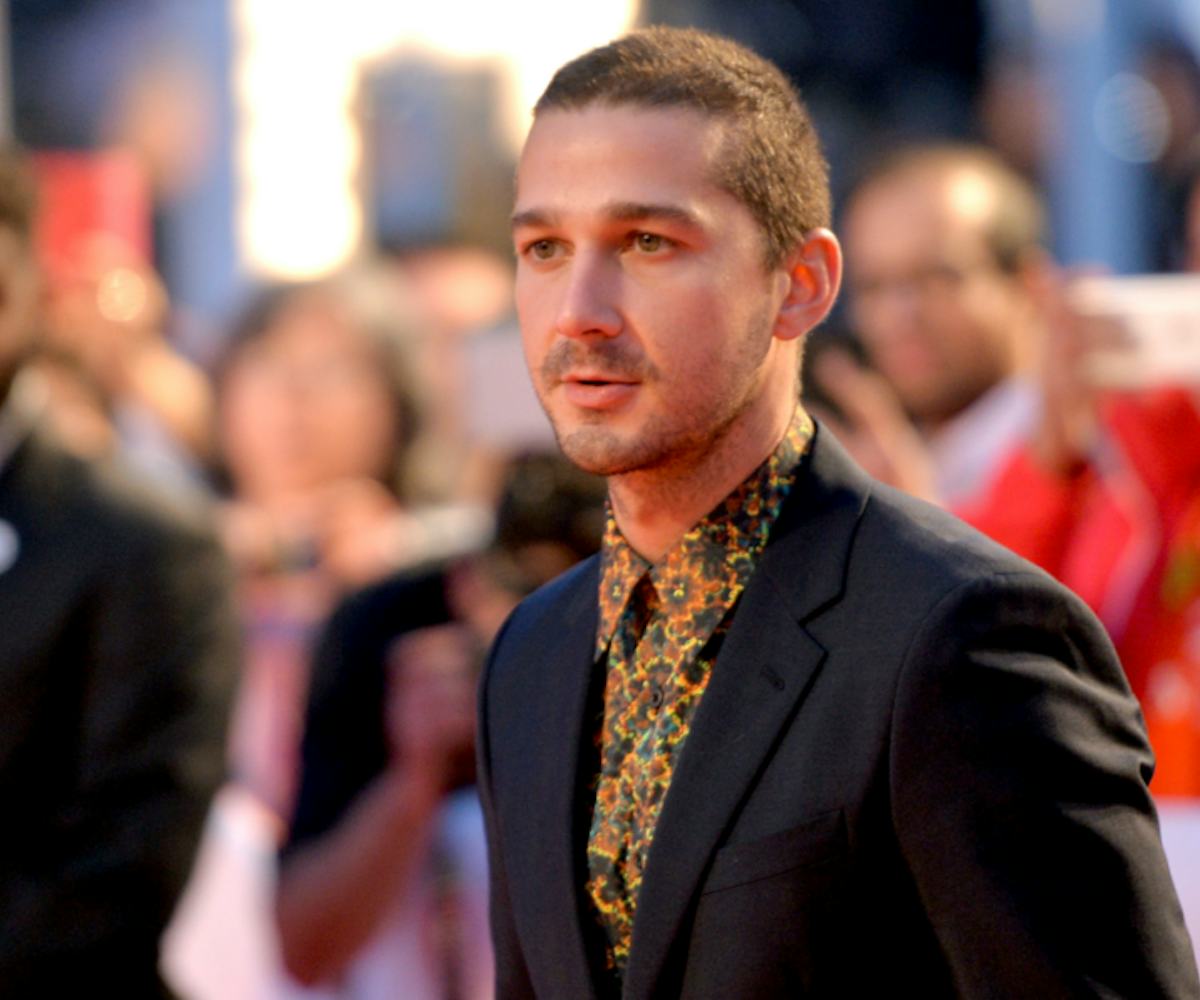 Photo by Alberto E. Rodriguez/Getty Images
Shia LaBeouf Will Play His Father In New Film About His Life
And "Lady Bird" star Lucas Hedges will portray the actor
In a new film based loosely on his life, Shia LaBeouf will play his "law-breaking, alcohol-abusing father," Variety reported, while LaBeouf will be portrayed by Lady Bird star Lucas Hedges. The film, titled Honey Boy, centers on a child star who's trying to reconnect with his estranged father over the course of ten years. 
Alma Har'el will direct the film, the title of which comes from LaBeouf's childhood nickname. Hedges, who was also nominated for an Oscar for his role in Manchester by the Sea, will play opposite LaBeouf. 
The Even Stevens star has discussed his tumultuous relationship with his father in past interviews, most recently in a profile in Esquire (in which he also opened up about his trauma related to overhearing his mother being raped when he was a child). He also once told the story of how his dad held a gun to his head during a flashback from the Vietnam War. 
LaBeouf himself has also struggled with substance abuse issues. He was most recently arrested in Savannah, Georgia for public drunkenness in 2017, during which he was recorded calling police officers racial slurs. "What went on in Georgia was mortifying," he later told Esquire. "White privilege and desperation and disaster… It came from a place of self-centered delusion… It was me trying to absolve myself of guilt for getting arrested."
There's no release date yet for Honey Boy, and no more production information as been announced at this time.