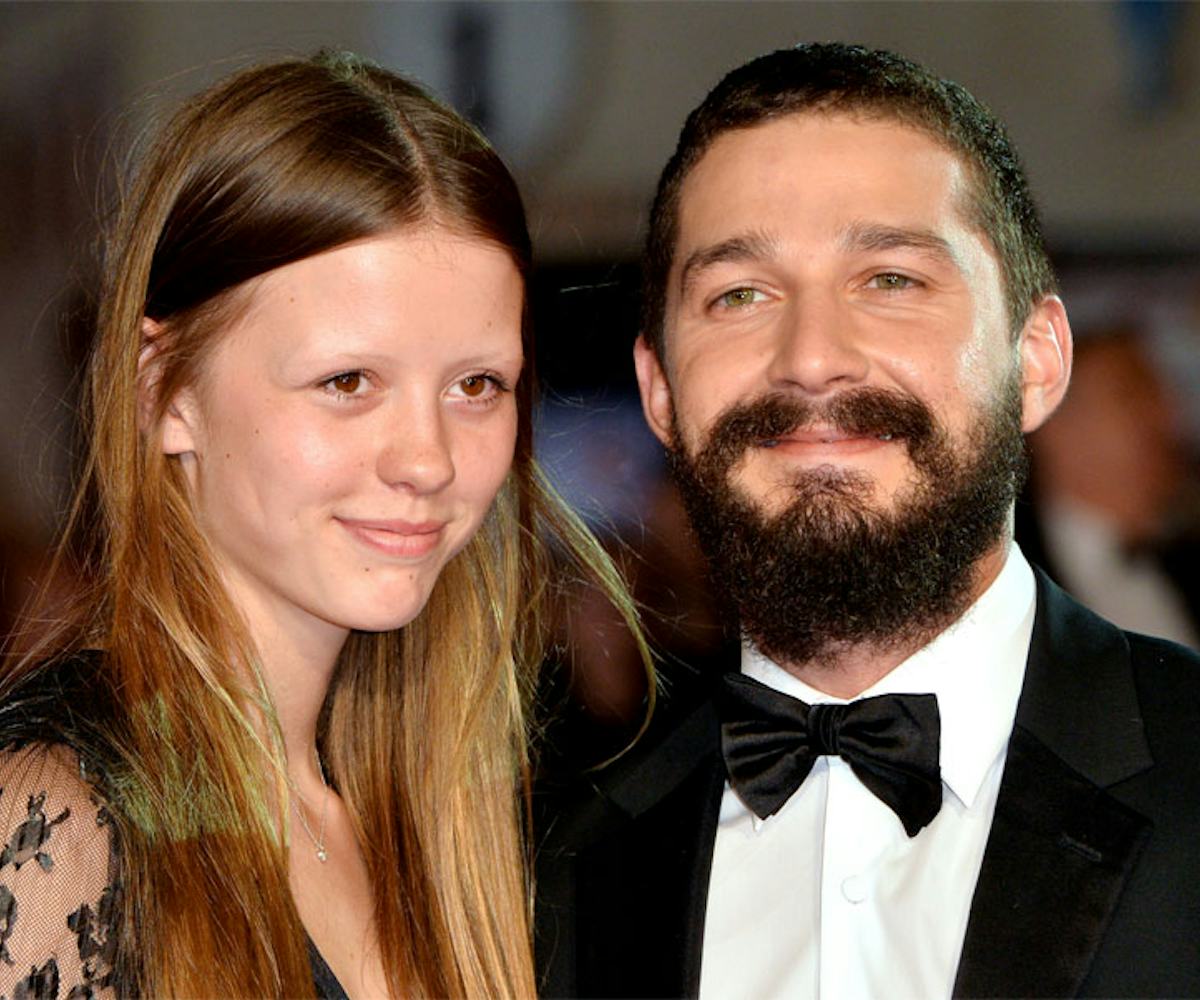 Photo by Anthony Harvey / Getty Images
shia labeouf just shattered our hopes and dreams
There are mornings when you wake up and know something completely horrible is going to happen, and even though today is Friday the 13th, I could have never anticipated that one headline and a suggestive photo would destroy my dreams. But alas, that's just happened when I saw that Shia LaBeouf may be engaged to his too cool/too stunning/too anything girlfriend, Mia Goth.
According to US Weekly, the Nymphomaniac actress was seen in L.A. wearing a hefty diamond ring on her left ring finger. There's no official confirmation from either party, and people wear diamond rings all the time, right? In the off chance that there's actually a wedding on the horizon, I have to say that they deserve love. The couple, who met on the set of Lars von Trier's Nymphomaniac: Vol. II, have been through a lot: an alleged rape, arrests, pedeophilia allegations stemming from his jaw-dropping performance in Sia's "Elastic Heart," and, most recently, LaBeouf's new rat tail (one that I surprisingly fully support). And yes, the couple seems happy together—LaBeouf's Twitter feed has preached nothing but love and acceptance as of late. 
Whether or not there's any truth to this, I'm going to make myself a stiff whiskey drink and consume pints full of Ben & Jerry's. It is Friday, after all.
(via US Weekly)