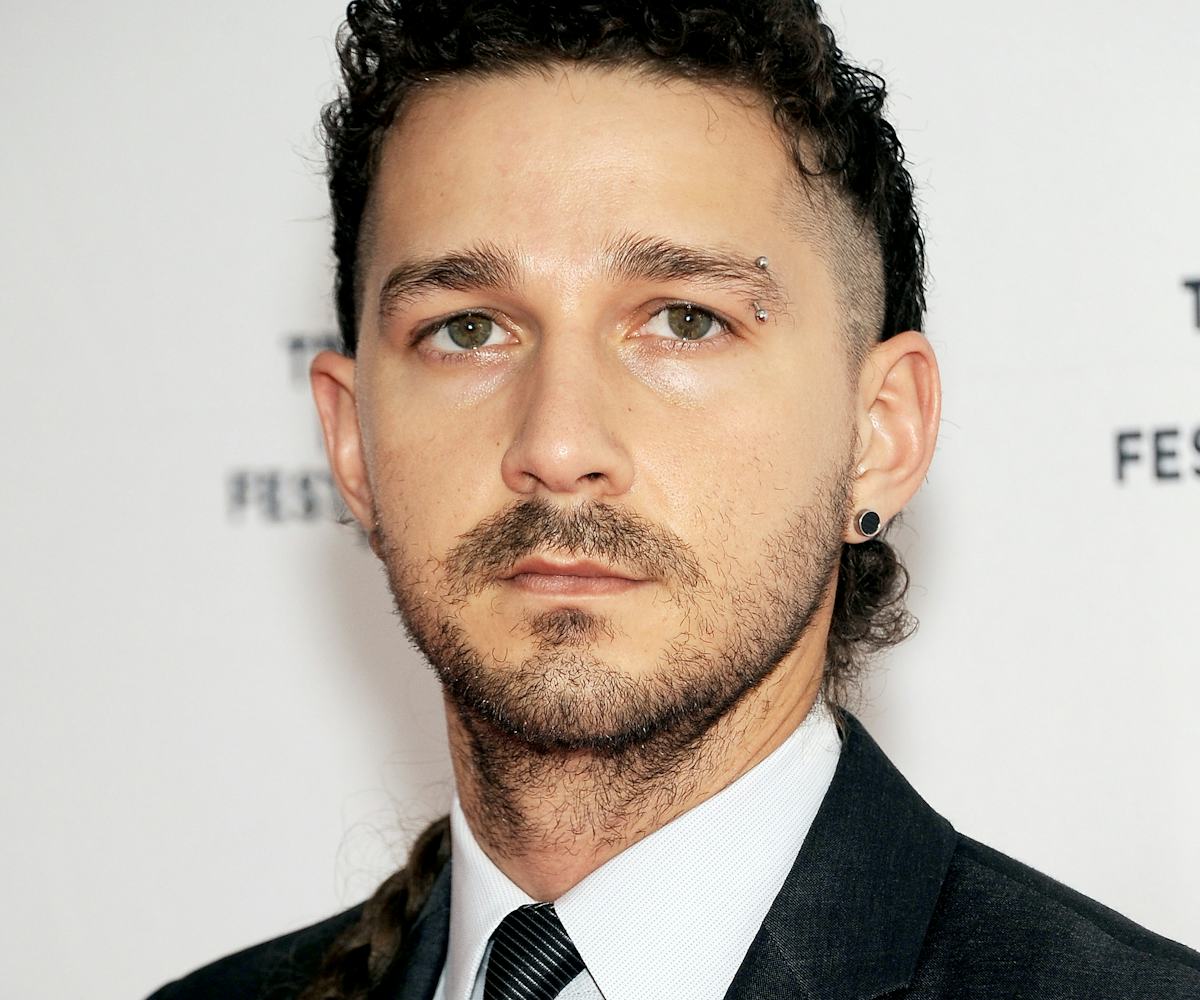 Photo: D Dipasupil/Getty Images
shia labeouf stepped out with a mystery woman
If you search the words "Shia LaBeouf" and "girlfriend," Google will introduce you to Mia Goth, the up-and-coming actress and one half of one of Hollywood's more tumultuous couples.
Well, it looks like Google has some catching up to do. 
On Saturday afternoon, LaBeouf was photographed leaving a Sherman Oaks cafe while holding hands with a dreadlocked brunette. This isn't the first time that the actor has been spotted with the mystery woman, fueling speculation that LaBeouf and Goth are no longer together. The split comes as little surprise to anyone who's seen the explosive video of the former couple arguing in Germany earlier this summer, in which LaBeouf can be heard telling locals that he  "would have killed" Goth had he not left the fight when he did. 
So to LaBeouf's new girlfriend: Good luck. We hope you know what you're getting into. 
Photo via FameFlynet Pictures.