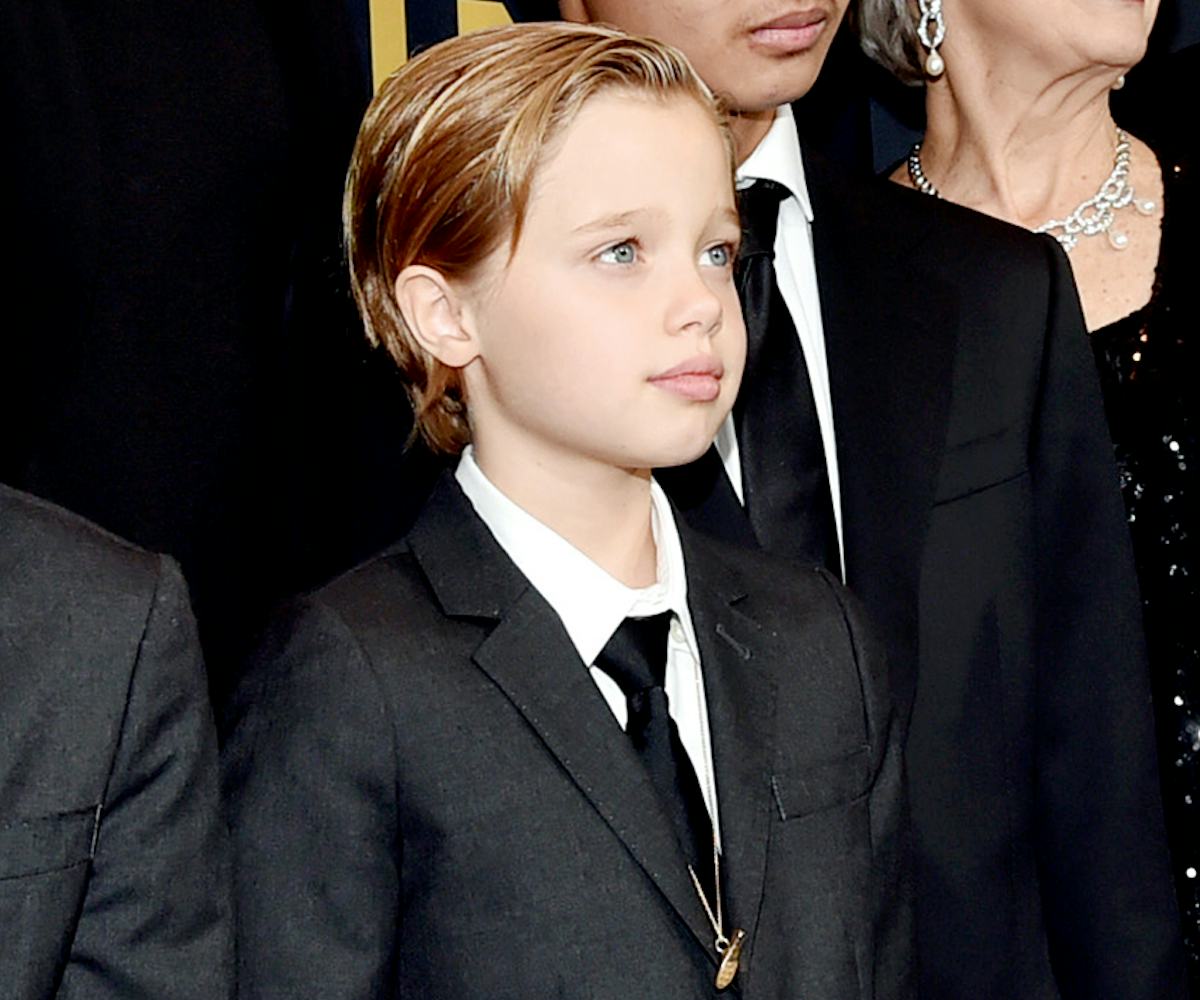 photos via getty images
john jolie-pitt's suit officially wins the day
Edit: When we originally posted this article, we referred to Jolie-Pitt as Shiloh, but have now heard of the fact the child prefers to be called John. We have changed the gender pronouns to neutral to respect that decision and until John or the Jolie-Pitts clarify which they prefer.
To be honest, we don't think about celebrity children all too much. In the over-arching hierarchy of stuff that lives in our head, celeb-spawn is about a six out of 15. (Don't ask why it is a scale of 15. We don't know.) But ever since we saw photos of John Jolie-Pitt at the premiere of Unbroken, we have to admit, we've been kind of obsessed. Not only is the 8-year-old rocking a sharp suit and slicked-back hair, but they're doing it with more confidence and swagger than we have ever possessed in our entire, teeny, tiny lives.
Whether or not they're wearing the tux as a nod to the recent power-suit revival (of which John's mother is a huge fan), because John chooses to be gender-neutral, because John wanted to match brothers Maddox and Pax, or because of the comfortability factor (we totally feel you, John), we love how the young stunner is already making their own choices. We predict John will grow up to be a major force who makes strong, determined choices. Props to the Jolie-Pitts for supporting that, as well.