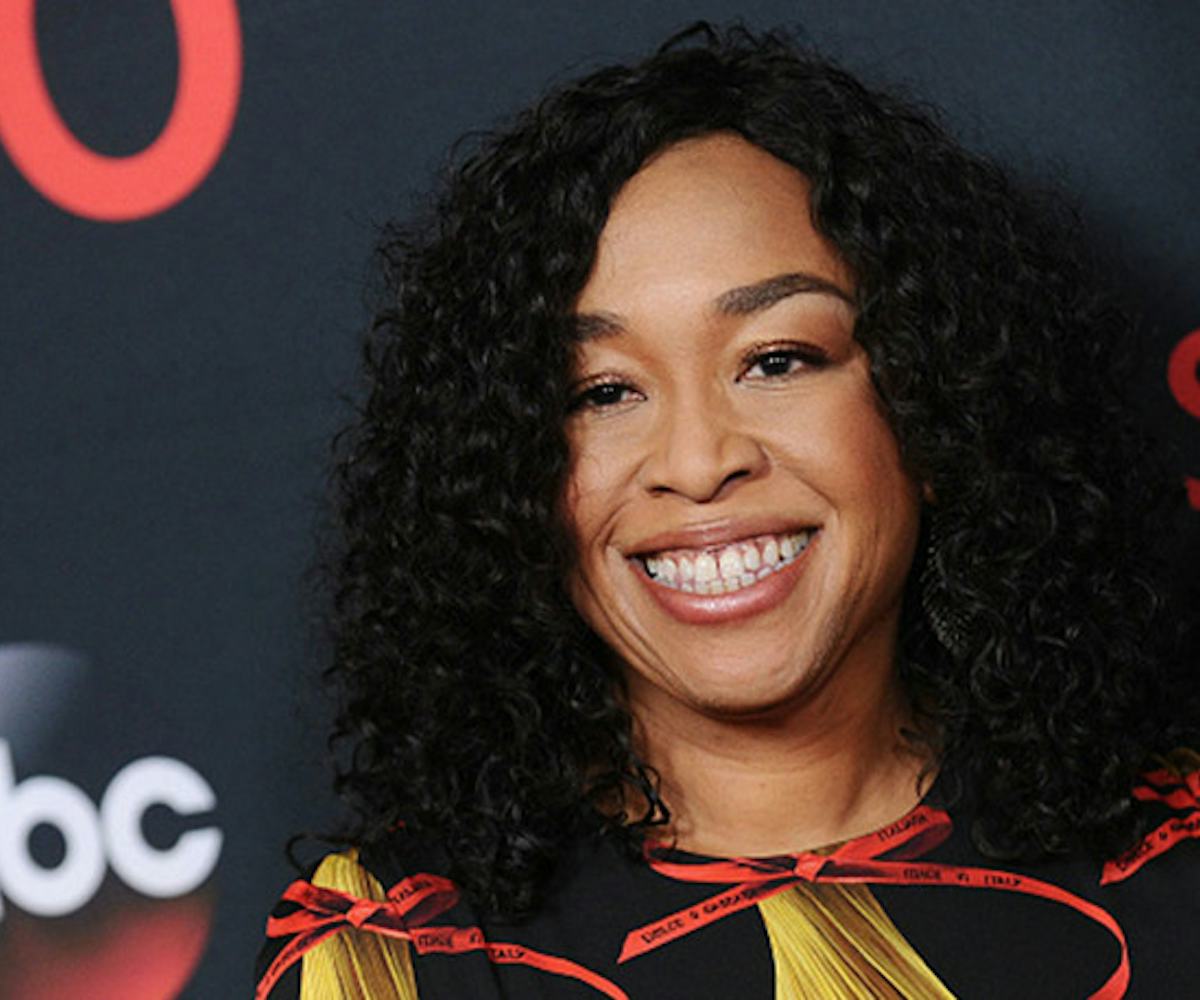 Photo by Jason LaVeris/FilmMagic
Shonda Rhimes Is Moving To Netflix
But TGIT isn't going anywhere
Shonda Rhimes has ended her 15-year relationship with ABC and just signed a multi-year production deal with Netflix, Variety reports. Her company, Shondaland, will begin to produce new series for Netflix while she remains involved with her current shows.
"Shonda Rhimes is one of the greatest storytellers in the history of television," Netflix's chief content officer, Ted Sarandos, said in a statement. "Her work is gripping, inventive, pulse-pounding, heart-stopping, taboo-breaking television at its best. I've gotten the chance to know Shonda and she's a true Netflixer at heart—she loves TV and films, she cares passionately about her work, and she delivers for her audience. We're so excited to welcome her to Netflix."
Her Netflix shows are bound to be hits since everything Rhimes touches seems to turn to television gold. From Grey's Anatomy to How to Get Away With Murder and Scandal, she has consistently churned out dramas that have viewers glued to their TVs in live time, an unlikely feat in the age of streaming. Grey's Anatomy is currently heading into its fourteenth season, and there's already a spin-off in the works. 
Rhimes isn't the first big name to move to the streaming service. The Coen Brothers just signed a deal with Netflix for their Western anthology, "The Ballad of Buster Scruggs." 
"Shondaland's move to Netflix is the result of a shared plan Ted Sarandos and I built based on my vision for myself as a storyteller and for the evolution of my company," Rhimes said in a statement. "Ted provides a clear, fearless space for creators at Netflix."
ABC has already reassured fans that TGIT (Thank God It's Thursday, a reference to the night of the week that all of Rhimes' shows air on) isn't going anywhere. "I'm proud to have given a home to what have become some of the most celebrated and talked about shows on television," the network's president, Channing Dungey, said. "With the launch of a new season upon us, fans can rest assured that TGIT remains intact and will be as buzzed about as ever."
More Rhimes-related shows are airing on ABC later this year, too, like For the People. Rhimes will also have a hands-on role in the final season of Scandal. Her move to Netflix, however, gives her an opportunity to work outside the limitations of broadcast TV and in a wider variety of genres and formats.