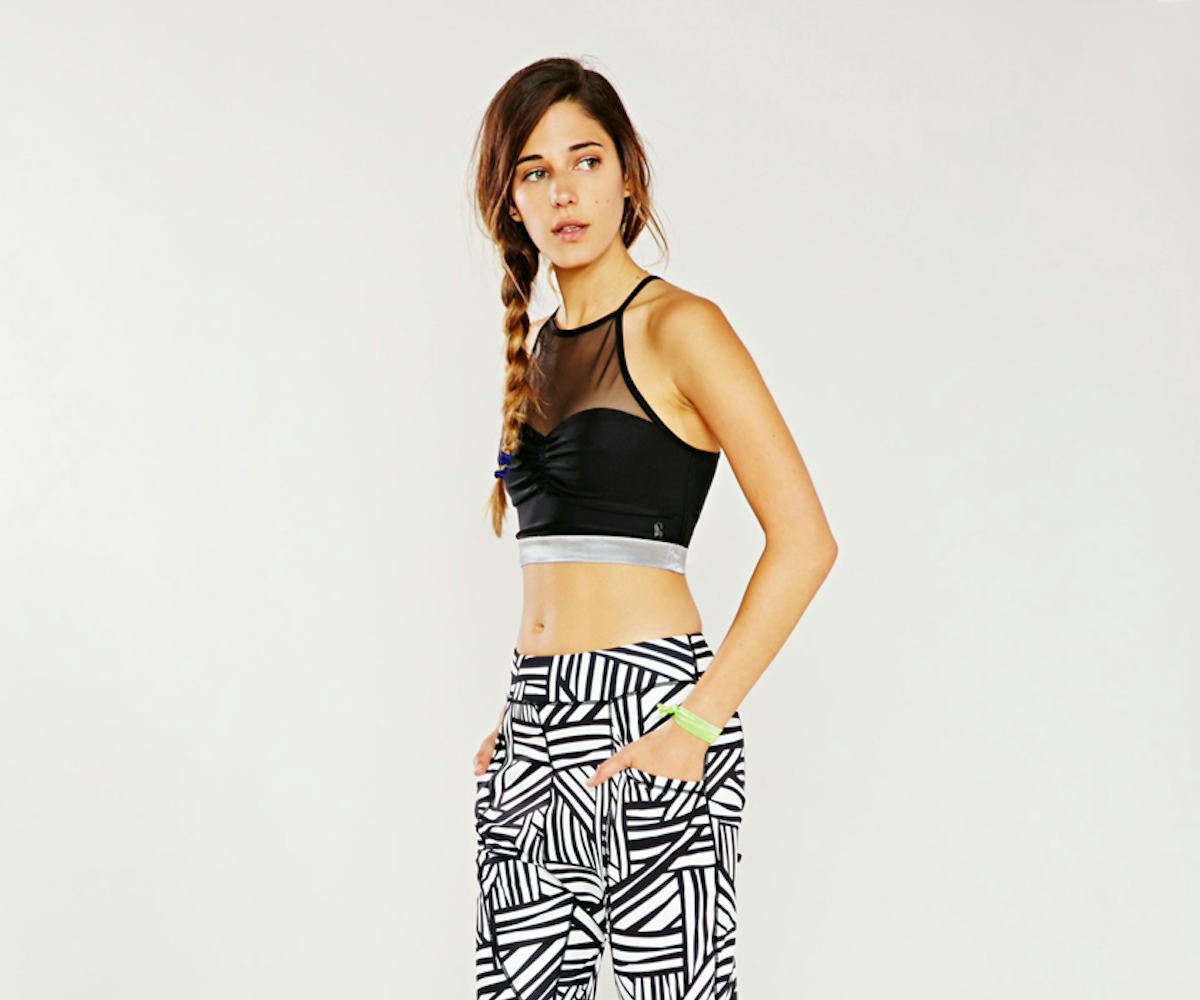 work it out
get in on the activewear trend.
Let's talk about the Spice Girls. From Posh's black dresses, to Ginger's cool Brittanica, to Baby's pastel pink, and Scary's all-leopard everything, each member of the British power pop group has had a moment to shine in the fashion spotlight. Except Sporty. Her track pants and white sports bras never really got the high fashion appreciation they deserved... until now.
With the '90s making a comeback, sports paraphernalia all the rage in the street style world, and #normcore taking high fashion by storm, it only makes sense that the latest trend to be birthed from these pro-normal, pro-brand movements is the rise of activewear. It combines all the best parts of its progenitors: nostalgia, comfort, logos, normalcy, and looking like you're not trying too hard. Brands have taken note, too. Urban Outfitters just launched Without Walls, a sub-brand 100-percent dedicated to workout wear, while Forever 21, Fox, and Victoria's Secret are upping their existing offerings. So, yes, you can now go to the gym and not have to worry about someone seeing you in your gym outfit, because your gym outfit will actually be cute. 
So expect to see a lot of people rocking their sport leggings 24/7, especially since a recent study from Harvard declared that wearing casual outfits, like sweatpants or gym clothes, increases one's perceived social status. 
Don't know where to find the coolest activewear? We did the research for you, just check out the slideshow to meet the sports bras and running shorts you need to channel your inner Sporty Spice.