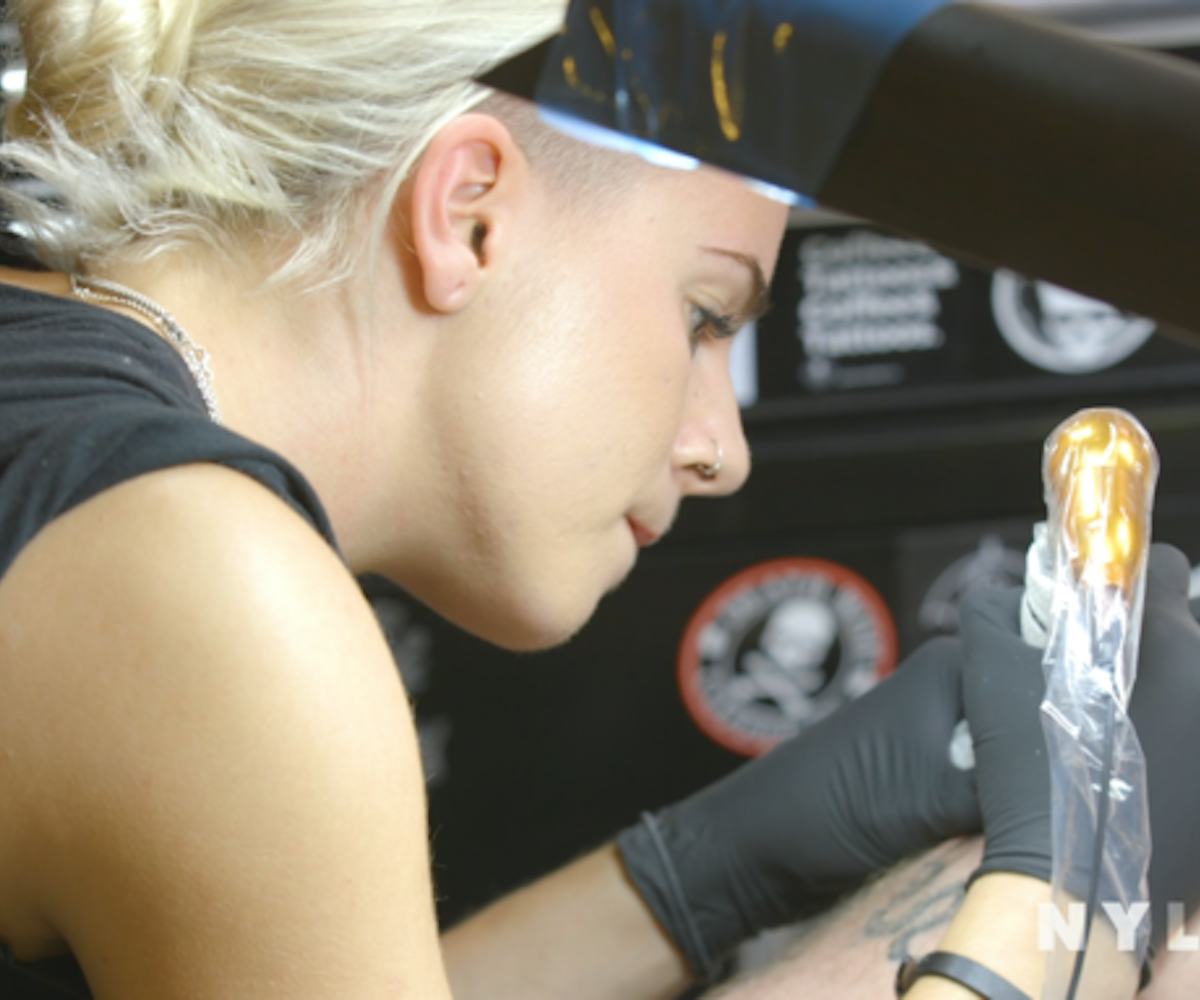 Lyndsey Gvnn Tells Us All About Her Awesome Tattoos
And dishes on PVRIS' new album
PVRIS lead singer, Lyndsey Gvnn, is well on her way to turning her passion for tattooing into a full-time project. "I was always kind-of getting them on tour, just like little tiny ones," she says. "Getting tattooed and tattooing somebody really is a very intimate experience, and I think that's a really cool thing to be able to share."
In our latest installment of Show + Tell, we caught up with the Gvnn and tattoo artist Baud Nach at the Fleur Noire tattoo studio in Williamsburg, Brooklyn, as Gvnn revealed how PVRIS' new album came together and how getting a matching tattoo with her friend inspired her to get a gun of her own. 
"My friend Sierra and I got this as a matching tattoo, and Baud did this," she says. "We all just kind of really hit it off and ended up growing together. And then Baud was like, 'You should get a gun, you should start tattooing.' I had done stick and poke a little bit before then but just like the single liners." 
"And then we started meeting up and drawing together and eventually, she bought a machine and I taught her a little bit," Baud adds. "And we've been exchanging tattoos since."
Watch her work her magic on Baud, above. 
Credits:
Produced by Ren Potts
Directed and shot by Daniel Huskey
Edited by Tina Vaden
Music: "Just Wanna Run (Instrumental Version)" - Sebastian Forslund