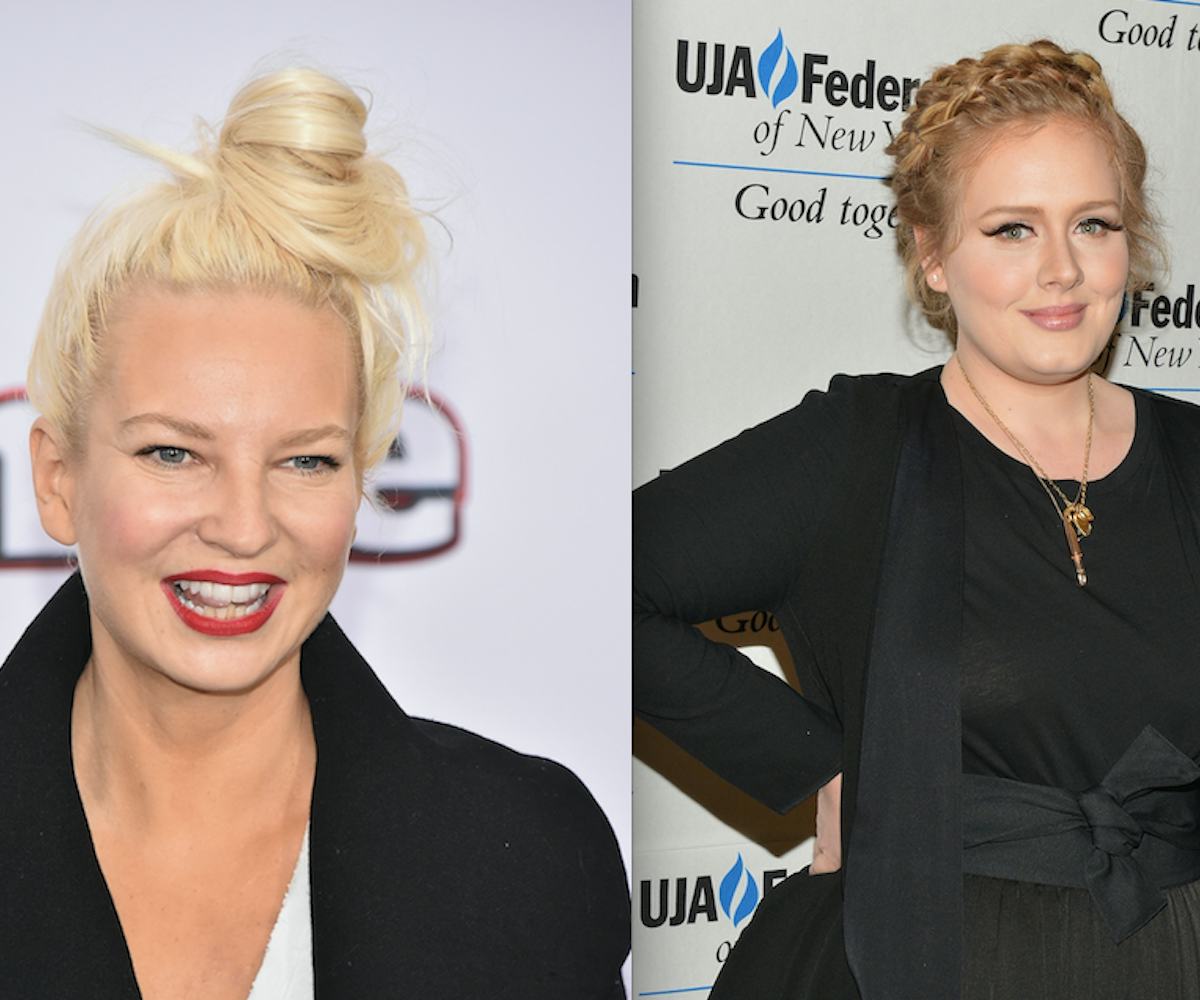 photo by theo wargo and slaven vlasic/getty images
sia's new single once belonged to someone else
it was originally written for adele
When she's not creating hits like "Elastic Heart" and "Chandelier," Sia is busy writing music for other artists. She's famously penned songs like "Pretty Hurts" for Beyoncé, "Diamonds" for Rihanna, and dozens of other hit songs that for some of the biggest names in music. So it's no surprise to hear that Sia's next single, "Alive," was originally written for Adele, who has been off the radar since her last album, 21.
What is surprising, however, is the story of how the song ended up as Sia's track. In an interview with RTV Slovenija, Sia revealed that "Alive" was originally co-written with Adele—about Adele's life. Then, the British singer rejected the track last minute. So, Sia decided to use the track as her own lead single on her next album, This Is Acting. She shared, "It's about [Adele's] life, so I now sing a song from [Adele's] perspective."
While any track by Adele would have been amazing, having Sia sing it as her own song is definitely a worthy trade-off.