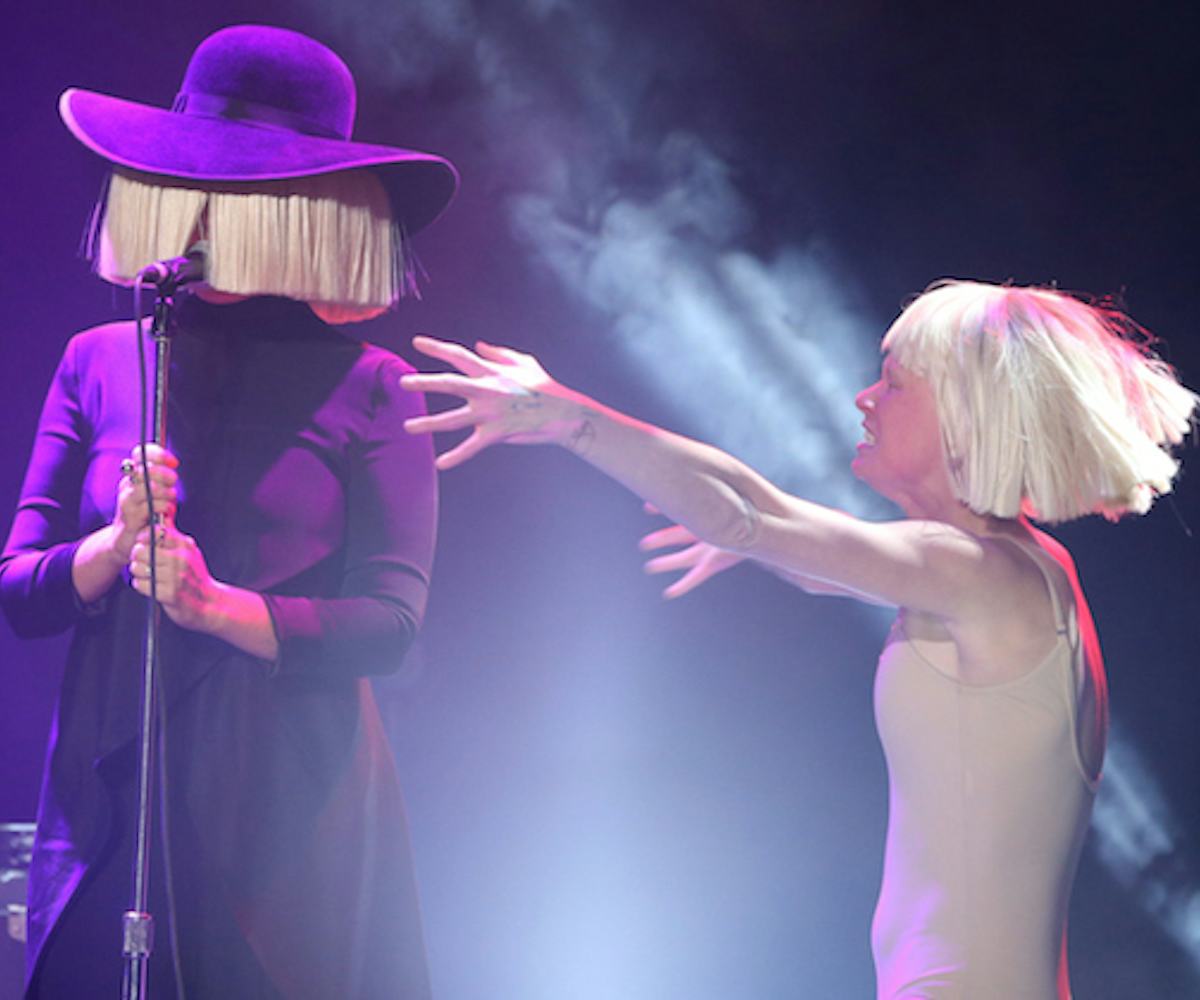 Photo by Jonathan Leibson/Getty Images.
Listen To Sia's Latest 'This Is Acting' Track, "Broken Glass"
freshly dropped just for you
At last—at long, long last—we are on the precipice of the release of Sia's This Is Acting. No joke, it feels like we've been waiting for the collection of songs written for (but not recorded by) other artists for almost a lifetime. Maybe that's because she's been dropping songs off it like breadcrumbs for months now. But our wait is almost over as This Is Acting will pop up in the iTunes store this Friday.
Before that happens, Sia has offered up one last pre-release track called "Broken Glass". It marks the seventh time she's snapped off a little bit of This Is Acting and let it fly (this time through Zane Lowe's ever popular Beats 1 show), and, as always, we're grateful.
A slow, brooding track, "Broken Glass" kinda, sorta, maybe sounds like it was kinda, sorta, maybe written for Rihanna, but that's just a guess. It could just have easily slid into Beyoncé's catalog. Whatever the case, it's all Sia's now.
Take a listen below and count down the remaining hours until This Is Acting drops.