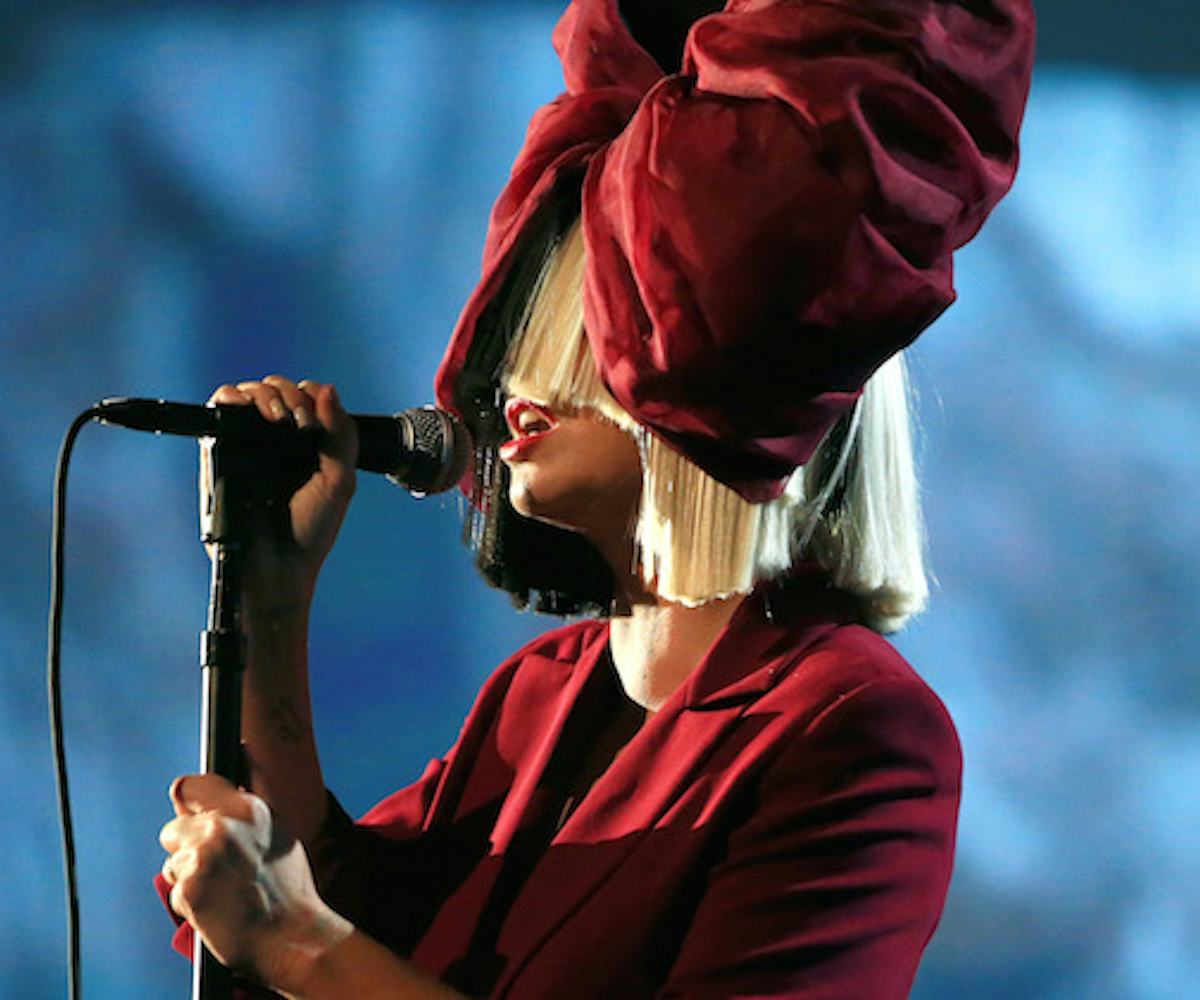 Photo by Christopher Polk/Getty Images
Sia to Play Her First Live Concert in over Five Years!
UPDATE: Coachella just releasedits lineup for 2016 and—yaaaasss—Sia is on the bill! The chances of a U.S. tour just rose about 200%!
Fans of Sia know that due to a myriad of medical issues, seeing her live during her rise to fame has been a bit tricky. Yes, you're supportive of her very open struggles with Graves' disease and bipolar disorder. Yes, you appreciate that if she needs to stay out of public view to be healthy, then that's all for the best. That doesn't mean, however, that your desire to see and hear her live simply vanishes.
Well, now you're going to have a chance to do just that, provided you have a valid passport and the extra scratch for a plane ticket. Promoters of Finland's Flow Festival have just announced that the Australian hitmaker will indeed take to their stage this August. If all goes off as planned, it will mark the first time Sia has performed to a paying audience in over five years. 
The announcement comes at a good time for Sia, who, as you probably already know, has been doing more and more live performances for studio audiences. Her appearance on Saturday Night Live was a stunner. It also raises the obvious question of whether she'll be adding more live shows in 2016. 
Alas, there are no plans for future dates as of now. However, it's easy to suppose that Sia and her team wouldn't go through the hard work of prepping a full live show just for one performance. With fingers crossed, we're expecting more shows, some of them in the U.S. Honestly, though, that's really just a best guess (and wishful thinking). Obviously, we'll let you know if a tour becomes a reality…after we get our tickets.