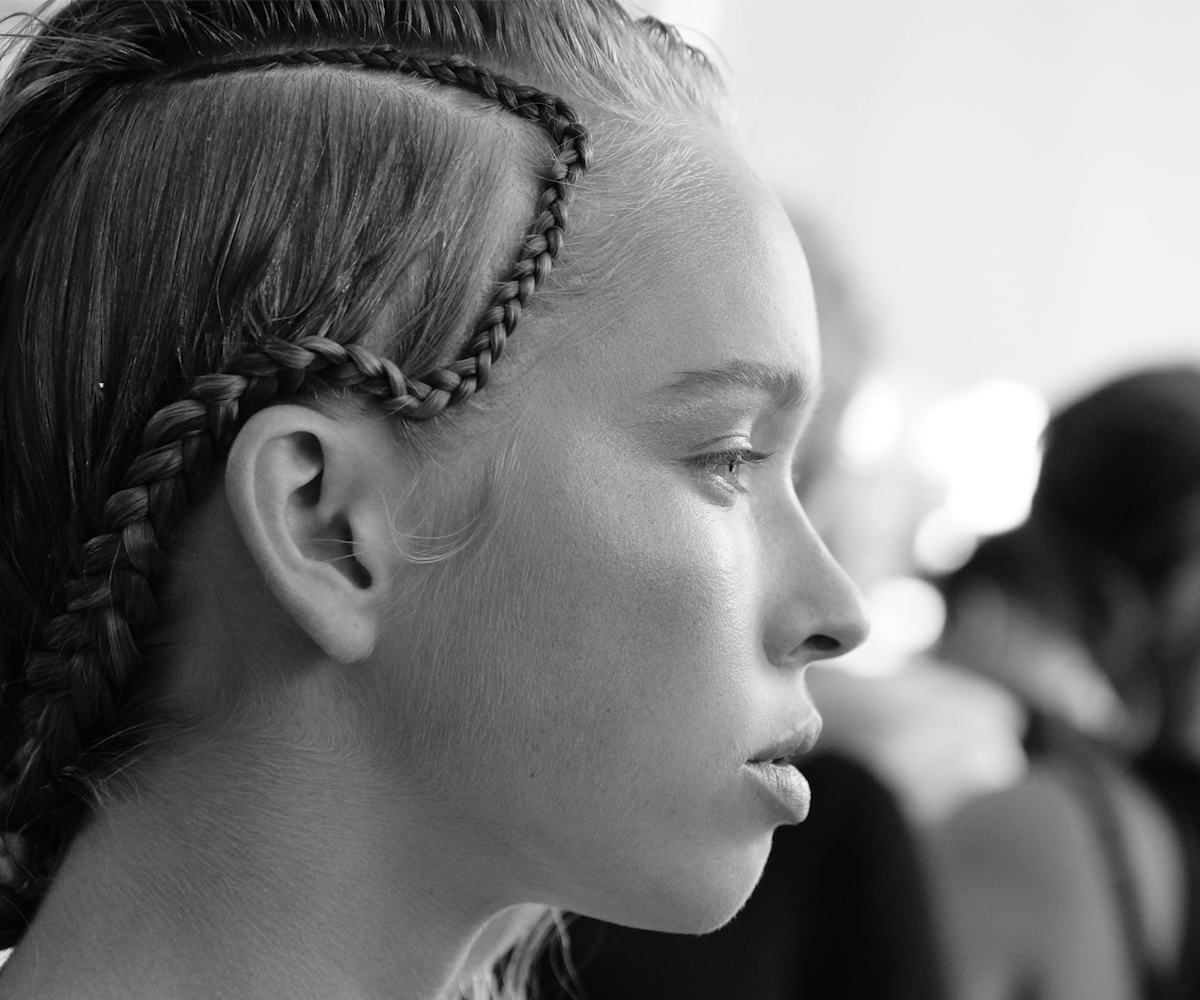 do the twist!
hate the half-shave? try this instead.
Say what you will about the half-shaved hair look--love it, hate it, really don't care--but nobody can argue with the fact this is the trend that just won't die.
And now it's getting yet another life, thanks to Ivana Helsinki. Yesterday the designer showed her spring collection, which included wispy floral dresses perfect for frolicking in the woods. These romantically rustic wares were offset by a tightly braided hairstyle that looked like a mix of half-shaved 'do....and side cornrows? Yes, really. Although the look itself is not anything new (a quick breeze through hip-hop history will show you that), we've been seeing cornrows pop up all over the place recently, from designer Rachel Antonoff to Trish on Orange Is The New Black. 
So good news, commitment-phobes! It's an awesome new take on the trend(s) that doesn't require hours of time braiding or necessitate taking a razor to your head. Not only is it pretty, just think about how practical it will be during those 100-degree summer days....