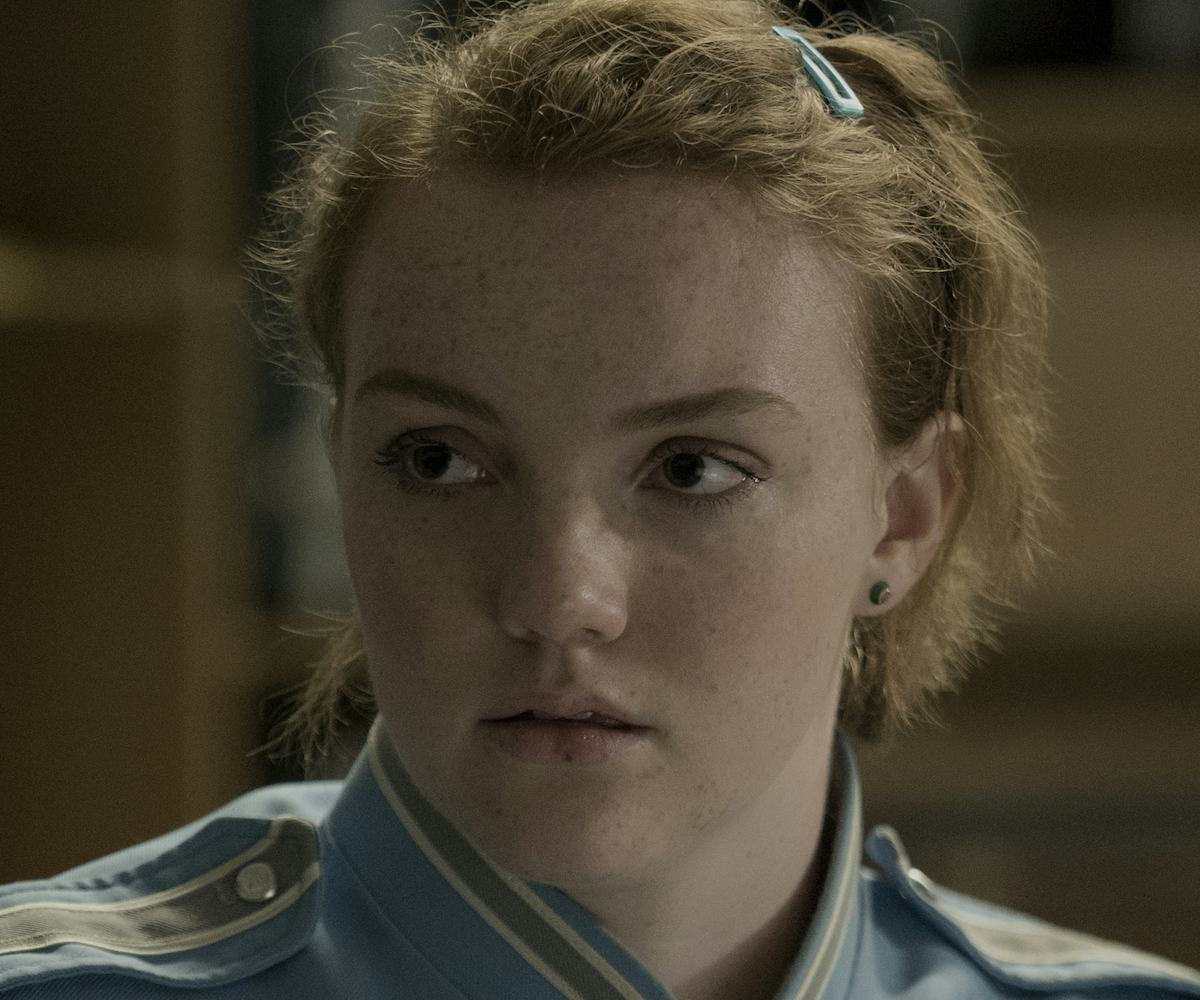 Photo Via Netflix.
'Sierra Burgess Is A Loser' Called Out For Transphobia And Homophobia
"Just because you've got a hard time fitting in doesn't mean being a straight up dick is fine"
Netflix's Sierra Burgess Is A Loser is facing some backlash thanks to a series of problematic plot points.
While the actors themselves—most notably Shannon Purser and Noah Centineo—have been on the receiving end of a lot of positive attention, many people are calling out the film's catfishing premise and a part in which Sierra kisses the object of her affections without his consent. 
Deaf model-activist Nyle DiMarco also criticized a moment where Sierra pretends to be deaf, slamming the film for using the deafness as part of "a terrible joke." 
As if that wasn't enough, people are also calling in question a scene in which another character bullies Sierra in class, by "joking" that she can make her assignment, about her "trans experience, super topical." And though the joke isn't depicted in a positive way, many are saying it was unnecessary to use transphobia to make a point about someone's nasty character. 
Not only that, but people are also taking issue with the problematic quips Sierra makes throughout the film about being thought of as a lesbian. 
In the wake of the backlash, another writer posted a direct message conversation they had with screenwriter Lindsey Beer, in which they questioned why she hadn't issued a public apology and why being called "trans" or a "lesbian" were the worst insults she could come up with.
Netflix and Beer have yet to publicly respond.