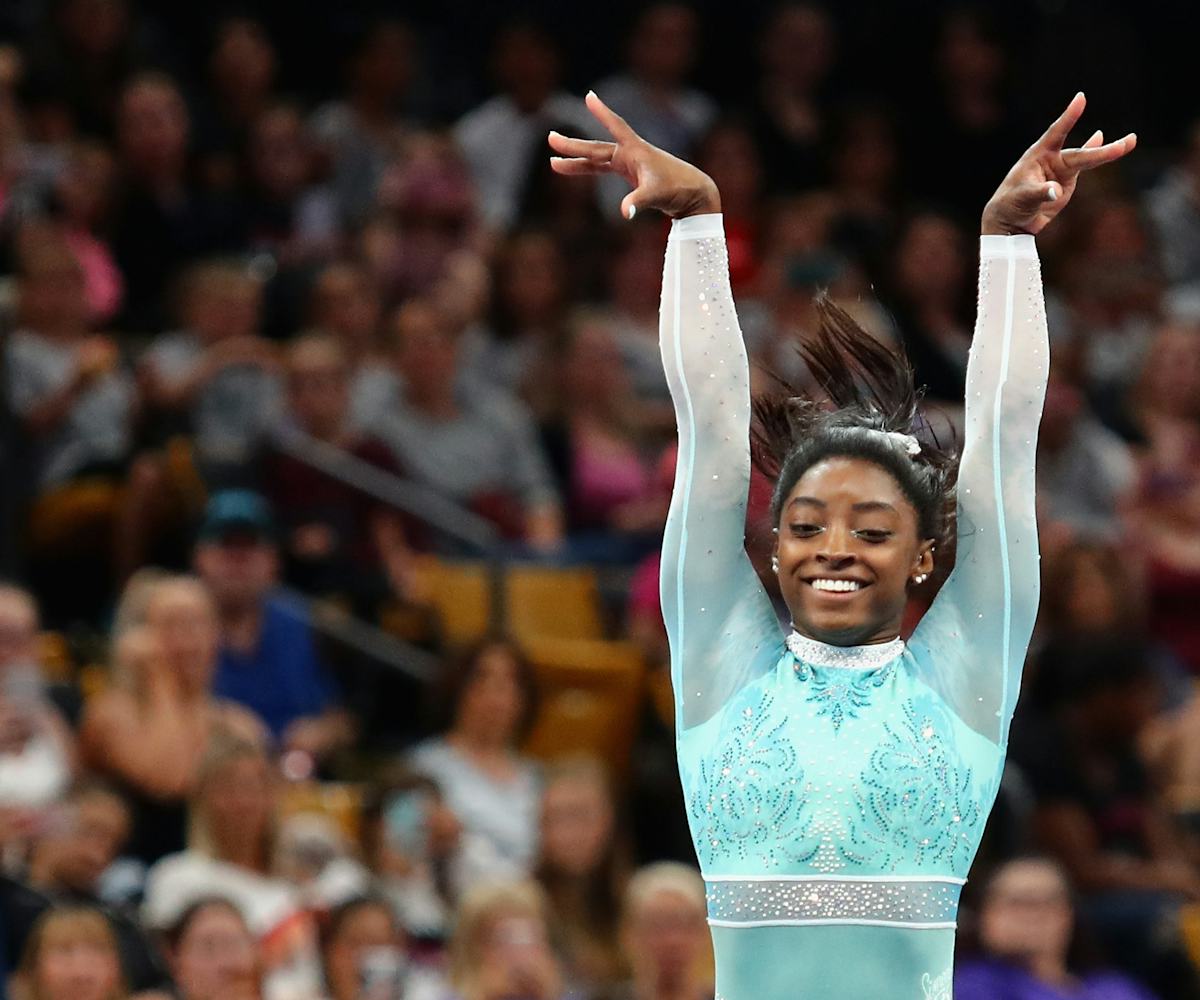 Photo by Tim Bradbury/Getty Images
Simone Biles Dragged New Gymnastics Chief Over Nike Comment
After its partnership with Colin Kaepernick
Olympic gold medalist Simone Biles issued a scathing critique of the USA Gymnastics interim president and CEO, Mary Bono, for a tweet attacking Nike following its partnership with Colin Kaepernick.
Last month, Bono tweeted a photo in which she was shown marking out the logo on her Nike golf shoes. She captioned it, "Playing in a charity tournament raising money for our nation's Special Forces operators and their families. Unfortunately I had these shoes in my bag. Luckily I had a marker in my bag too…" She did not name Kaepernick in the tweet, but similar photos defacing Nike gear have made their rounds on social media following the partnership announcement.
Biles responded to Bono on Saturday, tweeting, "*mouth drop* don't worry, it's not like we needed a smarter usa gymnastics president or any sponsors or anything." Biles herself is sponsored by Nike, but a brand partnership isn't needed to see the issue with Bono's tweet. Bono has since deleted the tweet, but Biles' fans have screenshotted the message.
Bono has since also tweeted out an apology for her post, saying, "I regret the post and respect everyone's views & fundamental right to express them." She also says that her opinion on the matter won't reflect how she will use her position and that she will "do everything [she] can to build, w/ the community, an open, save, & positive environment."
Biles' fans have responded saying that Bono should have been more thoroughly vetted, and shouldn't have been hired for the position if she doesn't think athletes should be able to express their views.