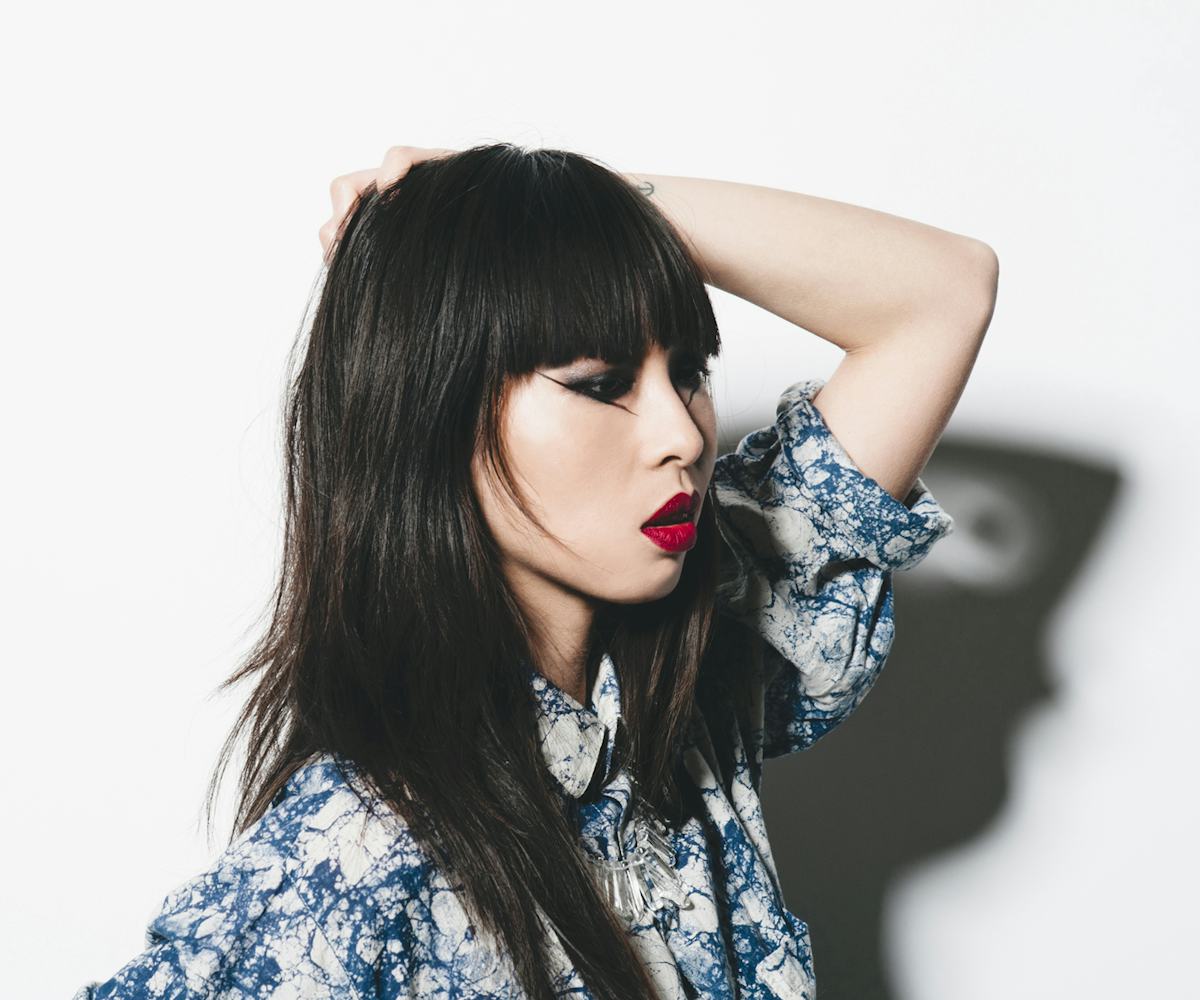 band crush: sisu
what happens when the dum dum girls' drummer gets out from behind the kit.
You might not have heard of Sandra Vu before, but you've definitely heard her drumming; the LA-based musician has kept the beat for everyone from Dum Dum Girls (who she still tours with) to Midnight Movies.
But sometimes even the best drummers need to get out from behind the kit, and we're glad that Vu has because it's resulted in Sisu. What started as an in-between-bands personal project in 2008 eventually evolved into a full-fledged band, with Vu doing everything from writing to singing to--yes--playing drums. "I figured out after working in other bands that I'm most efficient when I'm writing by myself. Every time you get together with more than one other person to make music, it's always a power struggle. So when I started writing I told everyone upfront, I have the final say, and you can't do anything about it," says Vu with a laugh.
That her Sisu bandmates had no trouble going along with her request isn't a surprise once you hear the tracks that comprise the group's debut album Blood Tears. They're dark, moody shots of pop with a fuzzed-out aftertaste, all punctuated by Vu's sweet-but-sultry voice. Songs like "Cut Me Off," "Return the Favor," and "Sinking Feeling" are suffused with an '80s upbeat-gloominess, but they're far from throwbacks.
And they're definitely not indicative of the bands Vu has played in; as she points out, "[Sisu] doesn't sound like Dum Dum Girls. People try really hard to make the comparison, which surprises me." Instead, she describes the band as "Magnetic Fields plus My Bloody Valentine plus Cocteau Twins."
Want to hear what she means? You can pick up Blood Tears, which is out on Mono Prism starting today, or see the band perform live during their West Coast tour with Dirty Beaches this month. Just as long as you promise Vu to listen to the entire album, first song to last: "Listen to more than one song, because they all sound really different," she notes, adding, "There's a beginning, middle, and end to it--so it's definitely meant to be listened to all the way through."