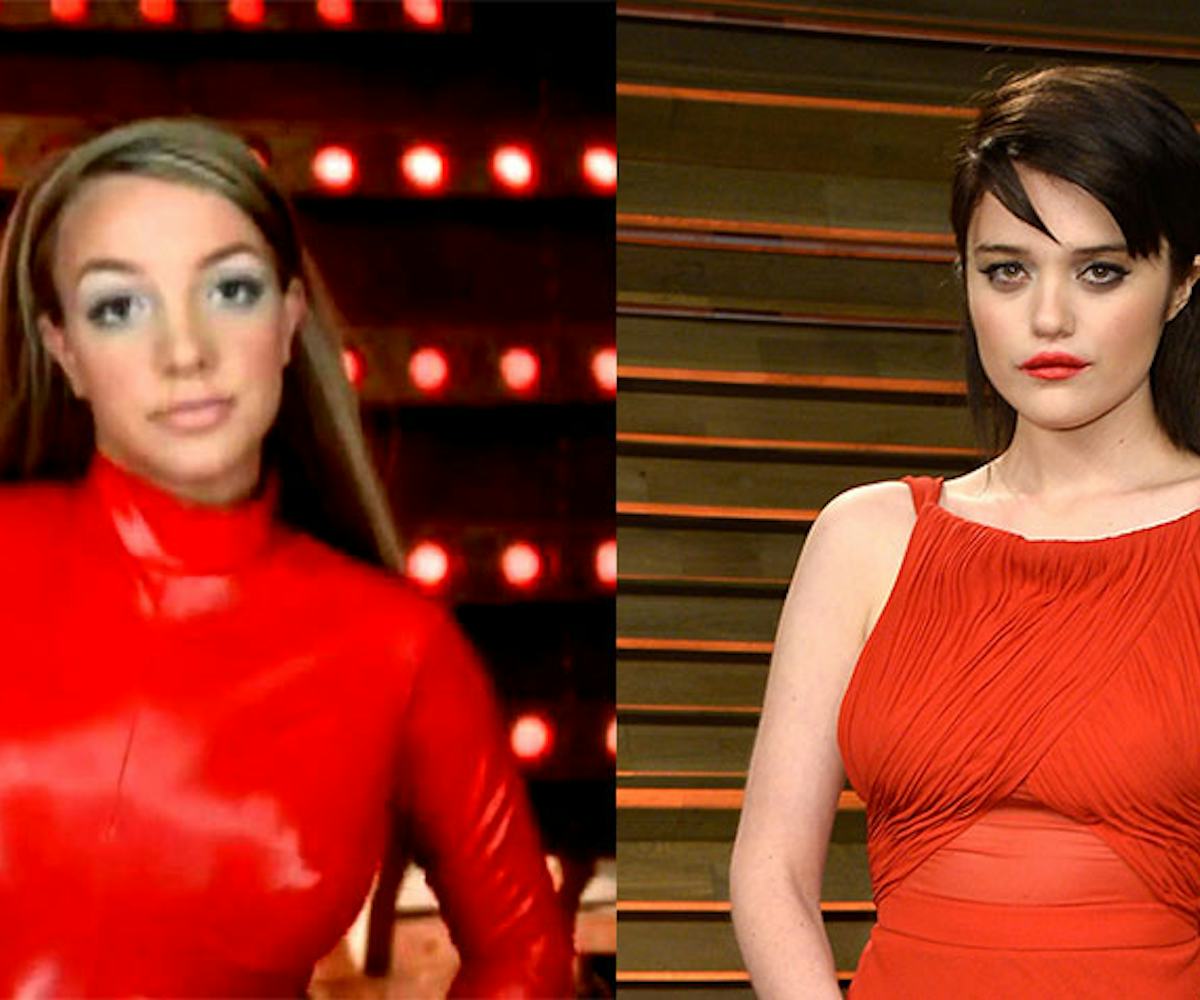 Photos via JIVE Records and by Pascal Le Segretain/Getty Images.
Sky Ferreira Gives Good Britney With "Oops!…I Did It Again" Video
While we all wait on tenterhooks for Sky Ferreira to finish up her long-awaited Masochism album, she's at least keeping us happy with her solid Instagram game. For yesterday's #TBT ("throwback Thursday" for the uninitiated) Ferreira donned some truly fabulous threads and gave us the Britney Spears flashback we all deserve.
Witness! 
Respect, Skye, respect. Not only are we loving the dead-on attitude here, but the shiny, shiny gown (or whatever it is) she's wearing is straight killing us. Truth: She might actually be one-upping Brit Brit in the fashion department. Yeah, we said it—get on us. The hair and makeup is tight too, and leaves us wondering if this is for an editorial photo shoot or—fingers crossed—a video for a track off Masochism. Sure, she says the album is delayed, but we can have our dreams, right?
Whatever, this is fantastic and, truly, what #TBT is all about. Love.
(Popcrush)