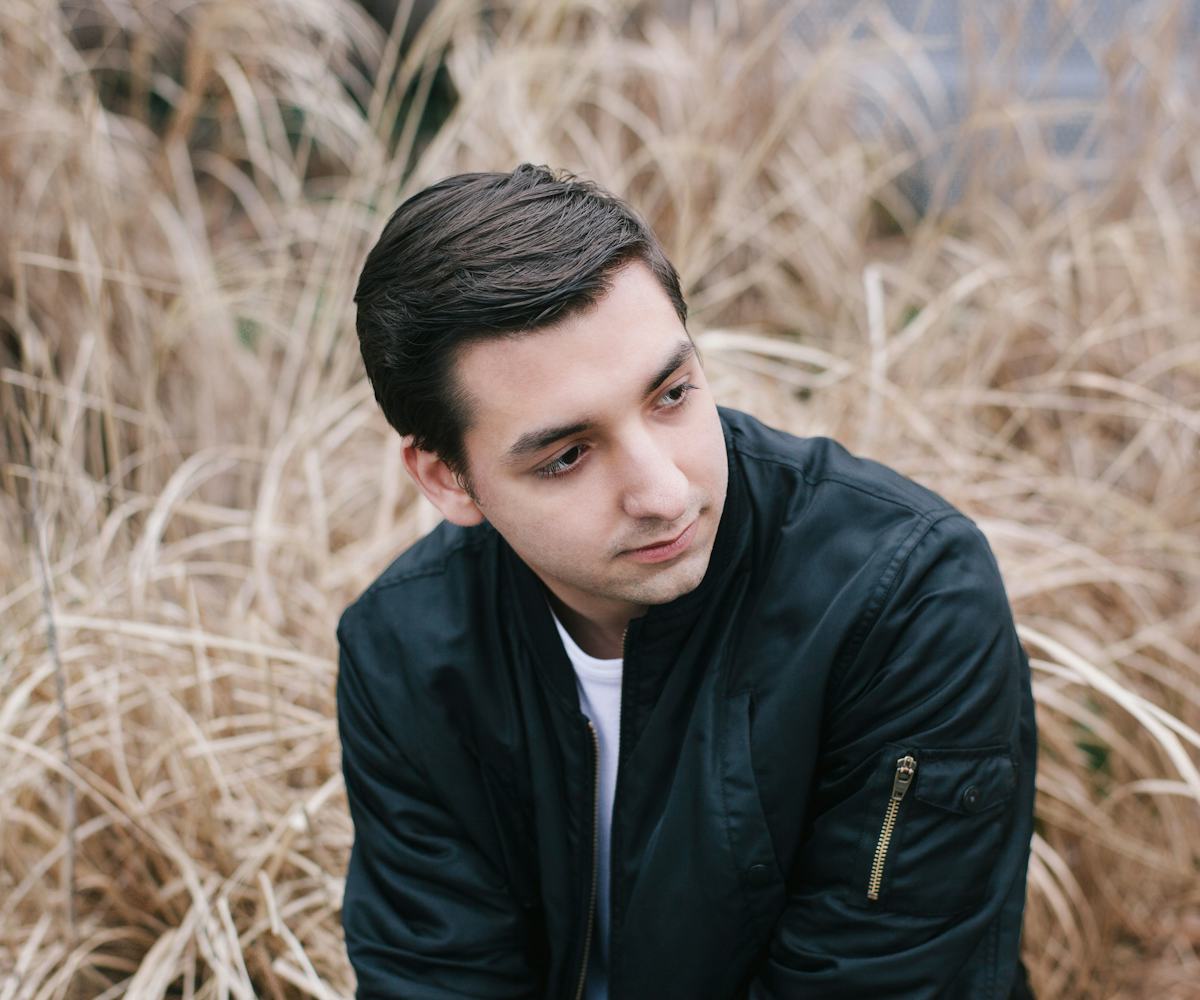 Photographed by Daniel Dorsa
Skylar Spence's New Video Is A Girl's Worst Nightmare
watch the last 'prom king' video
Skylar Spence is a man of many names and monikers. Formerly known as Saint Pepsi, but born as Ryan DeRobertis, the Long Island native has been coasting on the digital wave ever since he started playing around with Fruity Loops and Logic. His music falls somewhere between vaporwave, U.K. garage, and boogie with a signature flare of disco in the beat. This past September, Skylar Spence released the Prom King full-length album. As his debut on Carpark Records, he showed everyone that his production skills were still on point and his voice is the key. 
Today, we're stoked to premiere the music video for the single "I Can't Be Your Superman." Of all the places where something eerie could go down, the video—which functions more as an awesome short film—takes place in a nail salon. We don't want to give too much away, but there's a lot of fighting, transforming, and dancing in this four-minute-long charade. Directed by Maegan Houang and produced by Ben Kuller, the main stars of the video are Kira Kim, Phi Truong, Eddie Yu, Jared Egusa, James Tang, and Jinkai Huang.
"Four singles into Prom King, I started to feel we'd explored the 'budding romance' trope to its fullest extent in our music videos," he told us in an email. "So when it came time to discuss ideas for 'I Can't Be Your Superman,' the last video accompanying the LP, I was ready to try something new for a change. Originally we'd thought of an idea where my live band and I would participate in a mock episode of a cooking show (think Cutthroat Kitchen), but when that proved to be a logistical nightmare, we linked up with Maegan Houang who conceptualized something REALLY rad! It's part nail salon nightmare, part Daft Punk homage, and those who are uncomfortable with unhappy endings should steer clear!"
Watch all of the action go down in the video, below.
Catch Skylar Spence on tour this season with Madeon!
January 19th
- Roseland Theater - Portland, OR
January 20th
- Cargo - Reno, NV
January 21st
- Fox Theatre - Oakland, CA
January 22nd
- Club Nokia - Los Angeles, CA
January 24th
- Marquee Theatre - Phoenix, AZ
January 25th
- Brooklyn Bowl - Las Vegas, NV
January 27th
- Ogden Theatre - Denver, CO
January 29th
- Cain's Ballroom - Tulsa, OK
January 30th
- Midland Theatre - Kansas City, MO
February 2nd
- Aztec Theater - San Antonio, TX
February 3rd
- House of Blues - Dallas, TX
February 4th
- Stereo Live - Houston, TX
February 5th
- Emo's - Austin, TX
February 6th
- Joy Theater - New Orleans, LA
February 7th
- Minglewood Hall - Memphis, TN
February 8th
- Track 29 - Chattanooga, TN
February 10th
- The Plaza Live - Orlando, FL
February 11th
- The Ritz Ybor - Tampa, FL
February 12th
- The Fillmore - Miami, FL
February 13th
- Opera Nightclub - Atlanta, GA
February 14th
-Marathon Music Works - Nashville, TN
February 15th
- The Orange Peel - Asheville, NC
February 16th
- The Fillmore - Charlotte, NC
February 18th
- NorVa - Norfolk, VA
February 19th
- Terminal 5 - New York, NY
February 20th
- Electric Factory - Philadelphia, PA
February 21st
- 
9:30
Club - Washington, DC