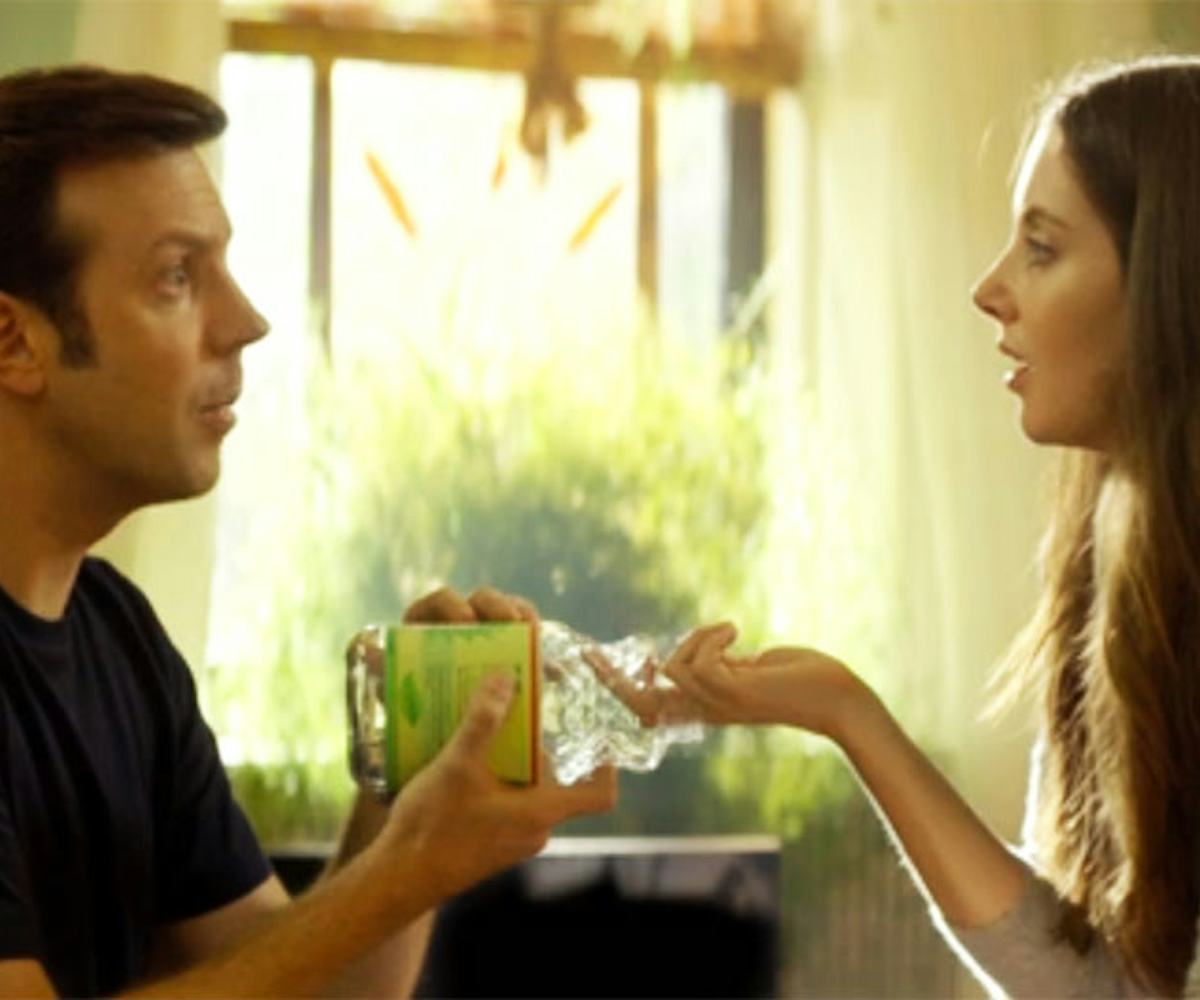 Photo via IFC Films
there's a lot of sex (and heart) in the nsfw $1'sleeping with other people' trailer
The woman who can't achieve orgasm is a cinematic trope that's tried and true. It's romantic comedy fodder that's a surefire audience win. And Sleeping With Other People looks like a win.
For one, Alison Brie is a joy on screen. She's one of those inherently hilarious people with admirable dramatic chops and perfect comedic timing. Pairing her with Jason Sudeikis as two sex addicts who happen to run into each other at a sex addicts anonymous meeting is great. Then there's that whole "just friends" thing, too. As predictable as it may be, it looks like we've found the uplifting and (hopefully) side-splitting movie of the coming season. 
Sleeping With Other People arrives in theaters September 11.