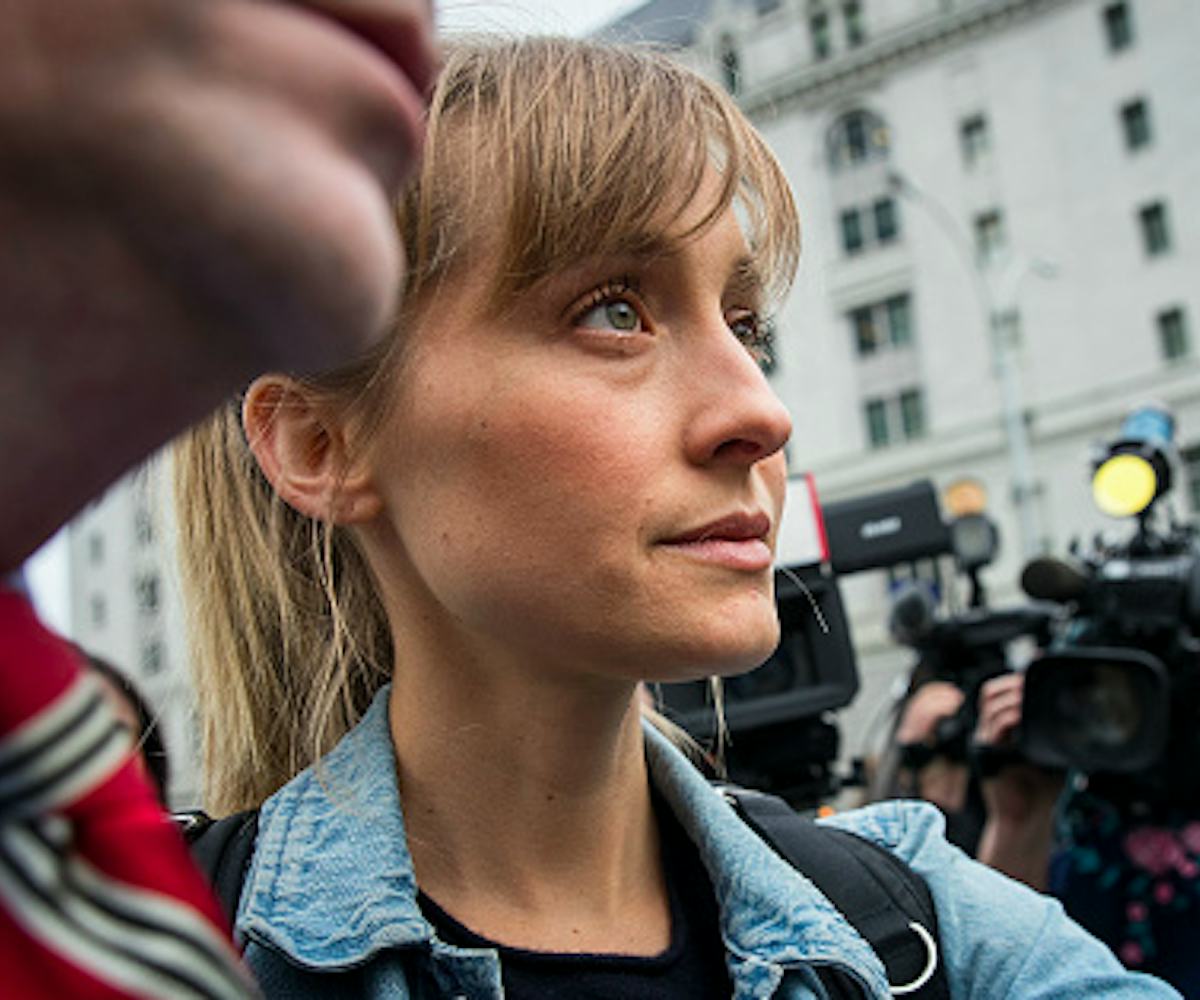 Getty Images/Drew Angerer
Allison Mack's Alleged Sex Cult Is Getting The Documentary Treatment
Just days after the 'Smallville' actor's arrest
Hollywood isn't wasting any time cashing in on the country's obsession with cults. According to Deadline, a new documentary series about NXIVM, an alleged sex cult that Smallville actress Allison Mack reportedly recruited for, is already in the works.
As the website outlines, actors and former cult members Sarah Edmondson and her husband Anthony Ames are set to star in the project. The couple left the cult last fall and were the first to speak out about its abuse and sex trafficking. The television series will be set against the legal drama that NXIVM's cult leader Keith Raniere and Mack are undergoing. The doc will also highlight Edmondson's and Ames' struggles to re-enter society, as well as their mission to rescue other NXIVM members, including those they recruited. 
Just last week, Mack was arrested on several charges including sex trafficking, sex trafficking conspiracy, and forced labor in conspiracy. She was also exposed for trying to contact actress Emma Watson for what many assume was recruitment. While there is no set release date for the doc, the filming of this project has already begun.