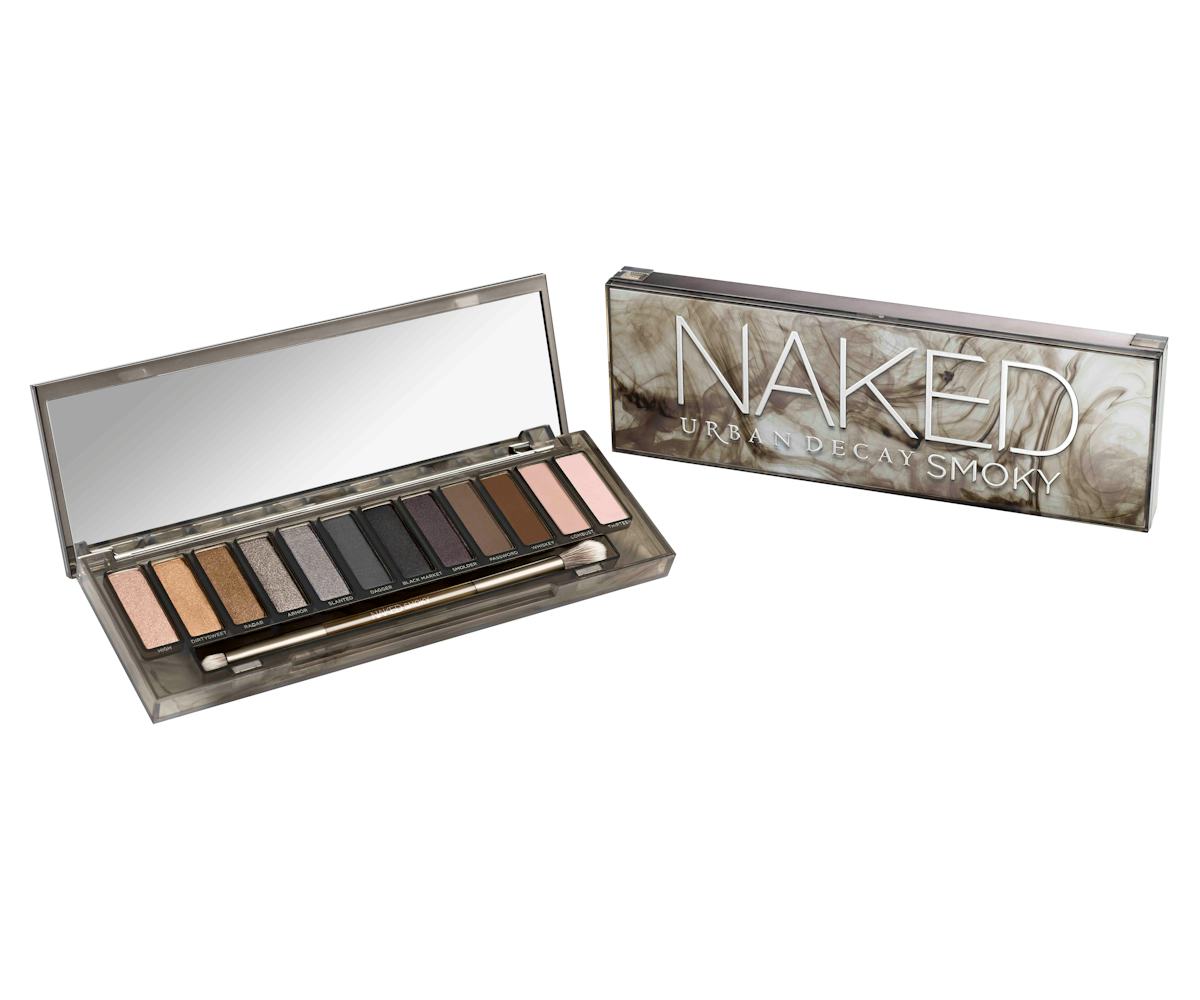 Photo via Urban Decay
there's a new naked palette coming
meet naked smoky, your soulmate
For makeup lovers, few words hold the weight of these two: Naked Palette. The three iconic Urban Decay eyeshadow palettes—which famously boast a range of elevated nudes that look good on just about everyone—have reached cult status. Now, there's another Naked on the block: Despite Naked's roots in natural-ish looks, this one is specifically for smoky eyes. 
Of course, there's a waitlist for Naked Smoky, which launches on July 8 and is $54 (we know, we know—but some things deserve a splurge, no?). Based on what's in the palette, it's probably worth signing up for. As Refinery29 reports, of the twelve shades, nine (!!) are new. And whereas palettes one through three each stuck to a color theme (bronze, taupe, and rosy respectively), Smoky has a wide range of hues in different finishes, from lighter neutrals to deep shades like black and eggplant. There's also an exclusive double-sided brush launching with the palette—specifically designed to help create the eyeshadow look of your dreams. 
So, while our summer beauty looks are traditionally simpler (who has time for a ton of makeup when there are beach days to be had?) we have a feeling we'll be making some adjustments to our makeup routines come July. After all, with colors this pretty, there's no way not to want to wear them all. 
(via Refinery29)