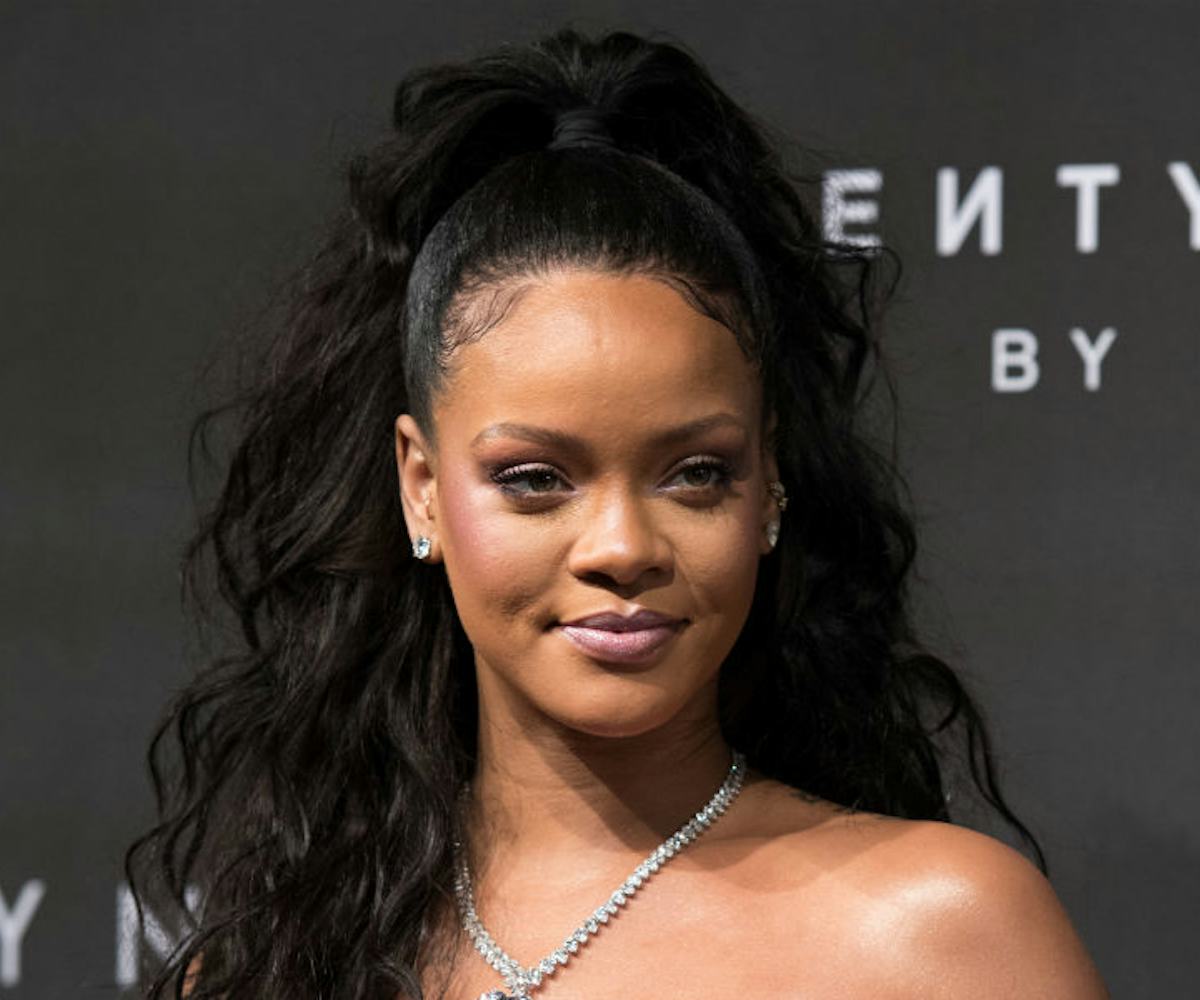 Photo by Chris J Ratcliffe/Getty Images.
Snapchat Apologizes For Offensive Rihanna Advert
This was a really dumb move
Snapchat posted an advert recently that posed a questionable question: "Would you rather slap Rihanna or punch Chris Brown?" Now, the company is apologizing for the highly offensive marketing decision.
"The ad was reviewed and approved in error, as it violates our advertising guidelines," a Snapchat spokesperson told Mashable. "We immediately removed the ad last weekend, once we became aware. We are sorry that this happened." That's a pretty serious slip-up. Not only does the advertisement appear to condone violence but also makes light of domestic abuse, by referencing Chris Brown's 2009 conviction for assaulting Rihanna while they were dating. None of which are laughing matters or should be put to a poll.  
Naturally, the ad sparked backlash and even caught the attention of activist Brittany Packnett and Chelsea Clinton. 
It's helpful that the social media company apologized, sure, but it shouldn't have been posted, to begin with. It's offensive and insensitive to all women, but especially to one of the baddest gals we know. And, during Pisces season at that. Do better.