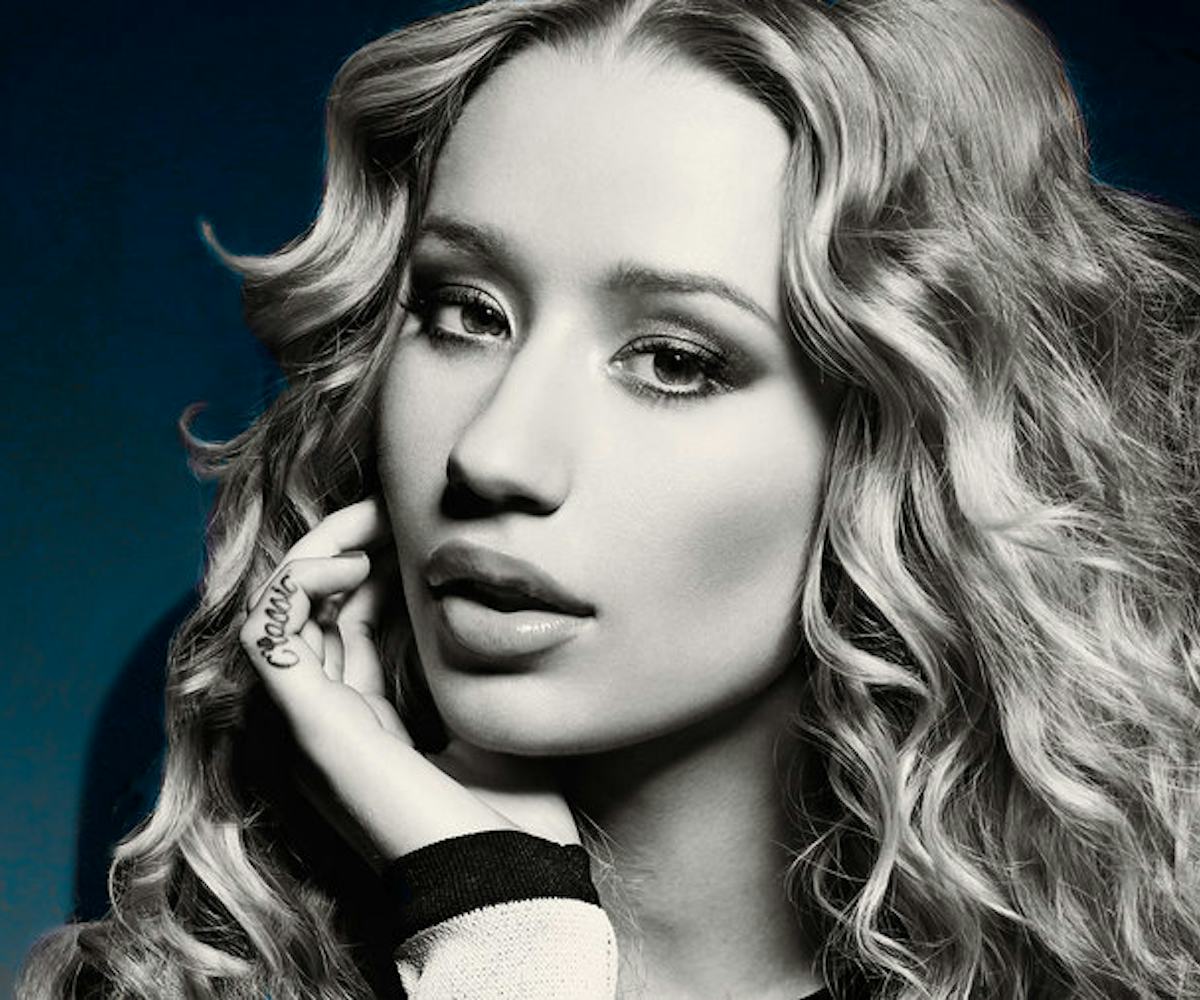 photo courtesy of nbc
snl majorly failed with its iggy azalea photoshop
If you missed the last episode of Saturday Night Live, well, you missed a lot. Jim Carrey hosted (and killed it with a hilarious family reunion sketch), Leslie Jones made her debut as an official cast member, and Iggy Azalea performed alongside MØ and Rita Ora (albeit with some delayed vocals and discussion of some tricky tech issues). Something else you may have missed, very literally? The show Photoshopped Iggy Azalea's moles from her face in her bumper photos. 
In an Instagram post of her appearance, Azalea captioned:
"My thoughts on tonight: 1. I had so much fun doing the Halloween party skit 2. I loved the promo pictures but I wish they hadn't photoshopped all my moles off my face (hey, I like those things!!) 3. Rita's hair gave me an energy boost 4. MO congratulations on your first television! (It only gets easier!) 5. I loved the dancers costumes 6. Thanks!"
SNL has always been one to embrace differences and in the past few years have diversified their cast to include more LGBTQ comedians (Kate McKinnon, the show's first lesbian cast member, joined as a featured player in 2012) and racially diverse players. So, to be fair, it seems out of character for them to edit out what some may consider "flaws," when they have taught us that changing your appearance compromises your individuality. Kind of a weird move, especially since her birthmarks are such a huge part of Iggy's allure. Could this have been unintentional, or just a silly oversight?