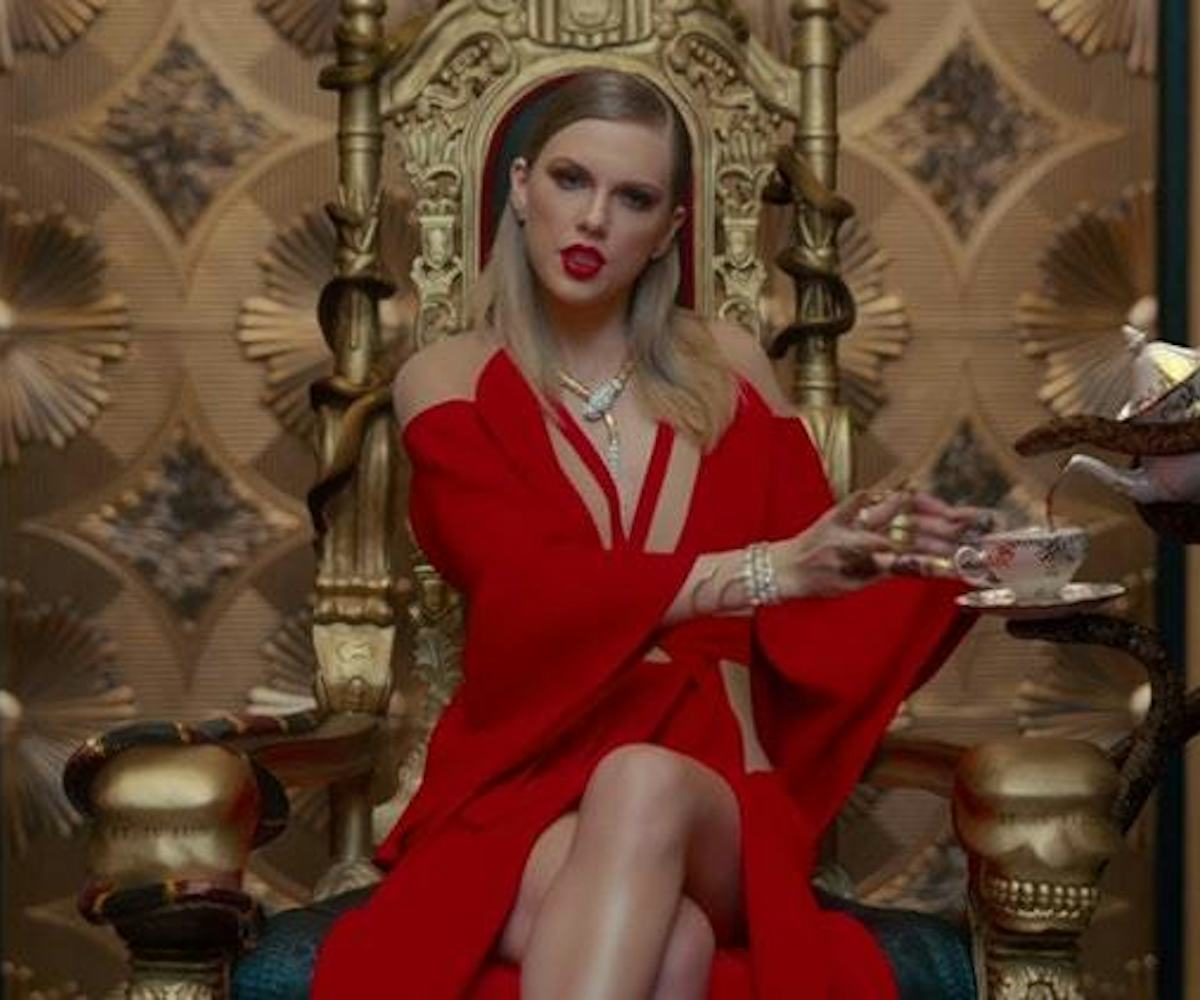 PHOTO COURTESY OF BIG MACHINE RECORDS
Taylor Swift Will Be Returning To The Stage Sooner Than You Think
She will appear on 'Saturday Night Live' this November
Taylor Swift, Eminem, and Miley Cyrus are heading to the stage this November, thanks to Saturday Night Live. The show just announced on Twitter that the three artists will be its musical guests for the upcoming November 4, November 11, and November 18 episodes, hosted by Tiffany Haddish, Chance the Rapper, and Larry David. The upcoming episodes will also be Haddish's and Chance's hosting debuts for the sketch comedy series.
The appearance will mark Swift's first live performance since her DIRECTV partnership concert this past February. All three artists have appeared on SNL numerous times. 
And while the star-studded lineup sent Twitter into a frenzy, the performances shouldn't come as a surprise. Both Swift and Eminem have new albums slated to release the day before their performances—Eminem's Revival is reportedly due out November 17, and Swift's Reputation is due out November 10. There's no telling what should expect from the shows, but we do have some questions.
Will T-Swift take the stage with her "...Ready For It?" robotic double? Will Eminem give us another live rendition of that fiery anti-Trump viral freestyle? Or maybe, T-Swift will take another whack at Eminem's "Lose Yourself"? Guess we'll have to wait and see. 
See the announcement, below.