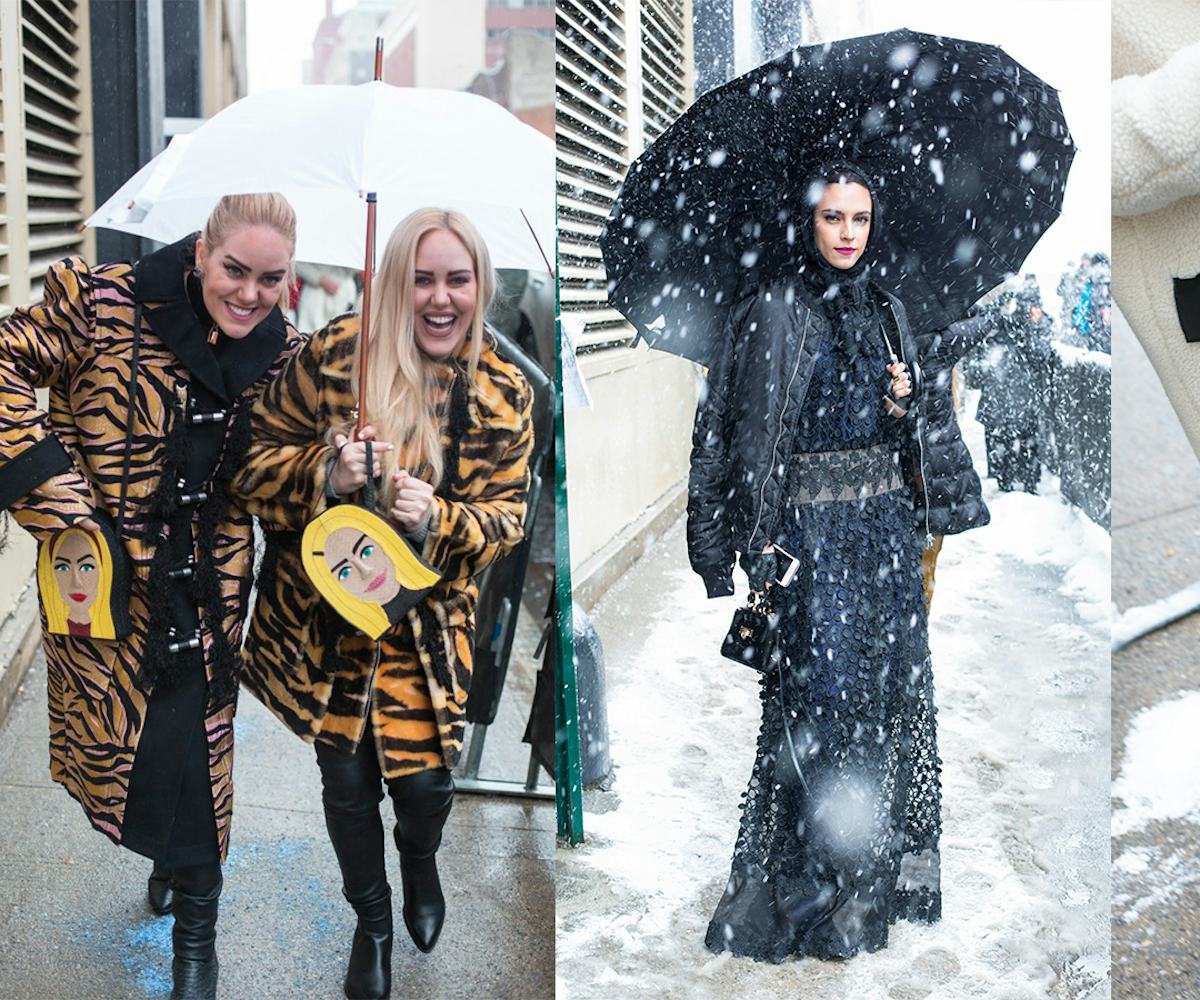 Photo by Franey Miller
Our Favorite Snowy Day Ensembles
Thanks Stella for the inspiration
Ah, snow days. A day meant for hanging around the house in your pajamas, binge-watching Netflix, and eating junk food. However, sometimes you just have to get out there and venture out into the storm. Just because the snow is coming down doesn't mean your sartorial choices have to suffer either—and fashion show-goers proved this to be true during NYFW's blizzards last month.
Below, we rounded up our favorite blizzard looks from the February shows. While we recommend staying inside until it's safe to go outside, treat the below as your snow day look inspo for when it's time to face the storm
Who needs a hat when you can just embrace the flakes?
Expert tip for standing out in a whiteout: wear eye-catching prints.
This snow angel goth goddess is giving us life.
A cute scarf is the perfect way to shelter yourself (and keep your hair intact).
Blizzard, who? Thigh-high boots are a surefire way to keep your legs warm.
It's all about the layers.
Varsity jackets, for the win!
This scarf can totally brighten up a gloomy day.
Sometimes you just have to bust out the ski goggles.
We're dreaming of sunshine and rainbows, too.
When in doubt, wear sequins.
We're all about a little snow day twinning.
Our fashion market editor Marissa Smith nails snow day style.
Now, that's an umbrella.
We would wear that raincoat even if the sun was shining.