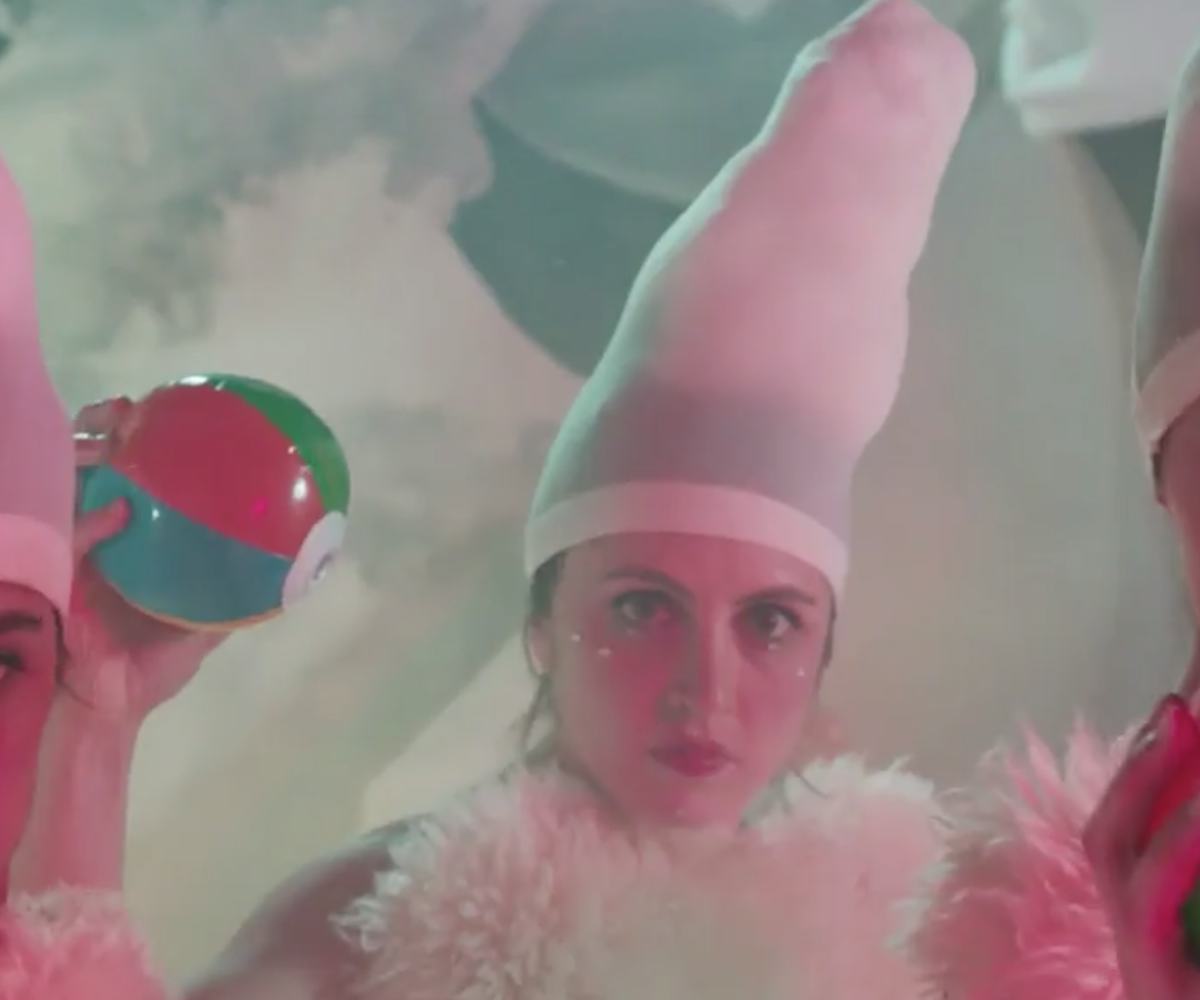 Cocoon Central Dance Team Tell Us All About Their Latest, Daniels-Produced Film
And explain what a "snowy bing bong" is
What, exactly, is a "snowy bing bong"? They are defined as pre-historic future lady creatures, whose arch nemesis is none other than... a beach ball. We know, it's a lot to take in, and you probably have a lot of questions about what, exactly, we're talking about here. But luckily, actors-writers-performers Sunita Mani, Tallie Medel, and Eleanore Pienta, the stars of the indie film Snowy Bing Bongs (produced by directors Daniel Kwan and Daniel Scheinert of the Swiss Army Man and "Turn Down for What" video fame), are here to explain it all. 
The three are part of the Cocoon Central Dance Team, a choreographed dance-comedy troupe whose sole purpose is to make you laugh. And we recently caught up with two-thirds of the trio to see what their psychedelic new film is all about. 
"Snowy Bing Bongs cannot be defined," says Pienta. "We've been calling it a dance comedy space odyssey," adds Medel.
"It's basically about these three little things that have to fight off their enemy, which happen to be beach balls. Rachel [Wolther] and Alex [Fischer], the directors, helped us realize this world that was already there but could be realized in a more three-dimensional way," Pienta continues. "I think what we're really good at as Cocoon Central Dance Team is working within boundaries and then pushing them."
See the film, here, and catch up with Medel and Pienta, below.
Credits:
Camera: Charlotte Prager and Dani Okon
Editor: Dylan Pailes-Friedman 
Producer: Maura Gaughan