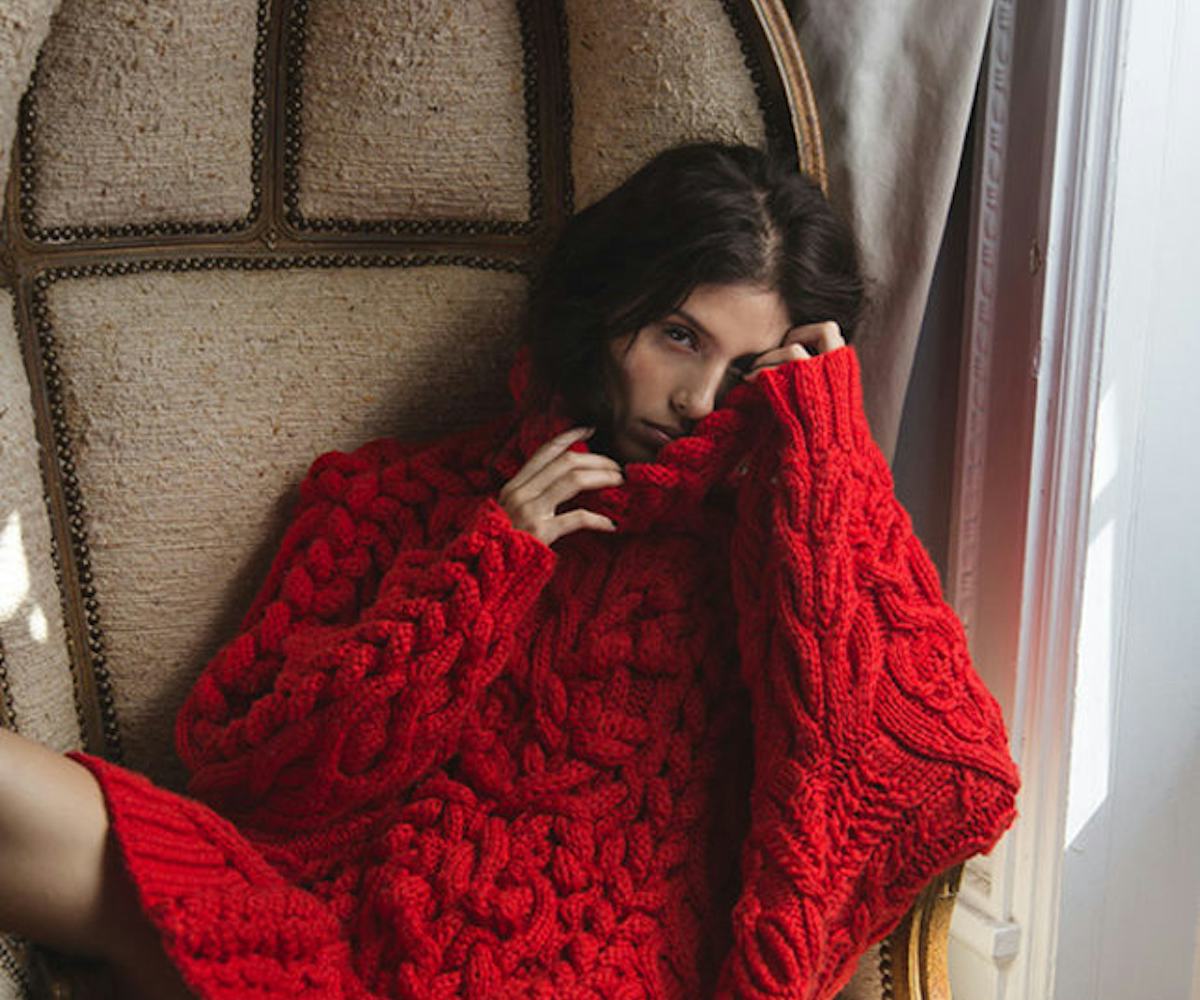 Photographed by Sunny Shokrae. Styled by Megan Gray.
The Cozy Girl's Guide to Stylish Sweaters
With the exception of the occasional days when Mother Nature throws us for a loop, cold weather is pretty much upon us. It's a daunting realization for the #CozyGirls of the world, who prefer function over fashion when it comes to staying warm in the late fall and winter months. But fear not, fellow knitwear enthusiasts: This season, you won't have to sacrifice your style as the temperature drops. Don't believe us? Click through the gallery for a lineup of cozy sweaters too pretty for a lazy day at home. 
Hair: Andrita Renee at Crosby Carter Management using Rapunzel of Sweden. Makeup: Lindsey Williams at Kate Ryan Inc. using Chanel Rouge Allure. Model: Iliana at Elite Model Management.