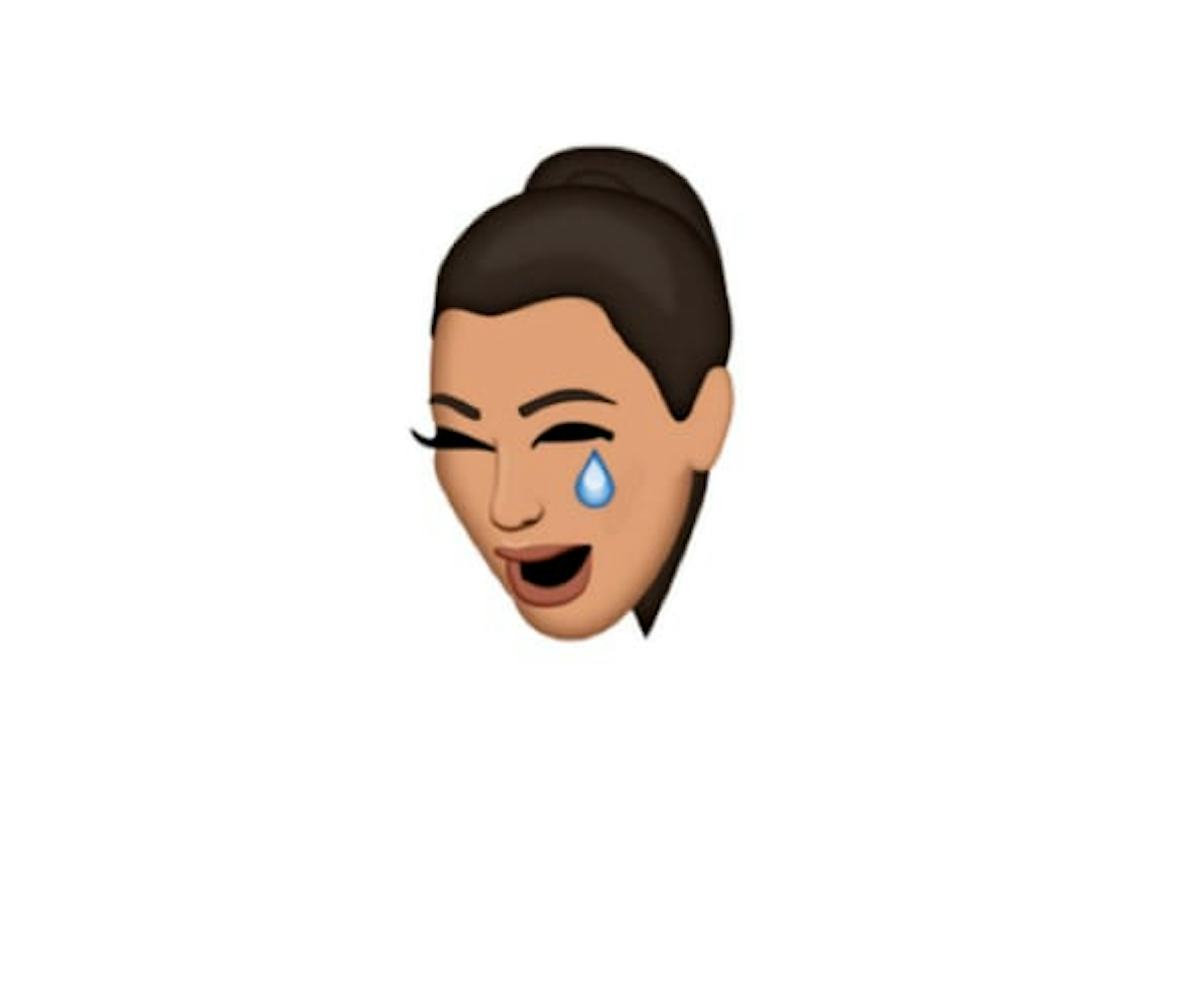 Photo courtesy of KIMOJI
Are You Really A Social "Influencer" If You Don't Have Your Own Emoji Keyboard?
If you aren't already aware, being a social "influencer" is all the rage right now. A few weeks ago, Digiday published an article claiming how being an "influencer" is more or less a fake job, a passing trend in marketing destined to collapse soon, but this argument mostly targeted the average user. Celebrities are huge influencers on society in their own right, and, as such, are held to different standards. Lately, though, those that have risen high above the rest seem to have one major thing in common: apps.
Over the past year, more and more celebrities have taken their social status to the next level by marking their territory in the digital world. Having an active presence on social media isn't enough anymore—you have to be where the people are most, which is on their phones. As MTV stated, "the influencers who fail to offer value beyond followers will become less relevant, and the influencers who understand marketing, relationships, and engagement will succeed."
When Kim Kardashian West announced that she was joining the mobile app world with Kim Kardashian: Hollywood, most of us laughed. There was no way that this could seriously be a successful endeavor, but soon enough we all ate our words. (This writer spent almost $500 in the game! Mind you that the app is free to download.) It was basically a money making scam, and the beginning of a new era of personal branding.
Of course, Kardashian West was not alone in the gaming world—Nicki Minaj, Britney Spears, Kendall and Kylie Jenner, Katy Perry, and Demi Lovato quickly joined in with their own mobile apps. Taylor Swift is expected to launch a game in partnership with Glu Mobile sometime this year which only shows how far this phenomenon is from being over.
Sure, having a virtual reality game is fun, but that can only entertain the masses for so long. Investing in an emoji keyboard is pure genius. Nothing controls the way people communicate more than emojis. Lil B was one of the first celebrities to take this step in 2014 with the Basedmoji app. (In case you need a guide on how to properly use them, proceed here.) At one point, there was a Drake-inspired keyboard called Drizzy that provided users with lyrics to any and all Drake songs based on categories. While Drake did not sponsor or endorse this program, I can confirm that it was great while it lasted.
In order to uphold her reputation as the breaker of the Internet, Kardashian West launched KIMOJI for all of our texting pleasures. A few months later, Amber Rose and Blac Chyna followed suit with hundreds of their own customizable emojis on MUVAMOJI and CHYMOJI. (This long read on Buzzfeed really nails Chyna's world domination strategy.)
All this advancement has been possible thanks to Glamroks, an emerging tech brand that offers users the chance to experience each celebrity in a more personal and humorous way—the emojis represent their personalities and lifestyles while also highlighting their interests in pop culture and politics. For someone like me who is less likely to download a mobile app game, I can't say that I wouldn't opt for a keyboard of a celebrity if I was obsessed with them enough. Tech is the one market that is constantly thriving, and these celebs are taking full advantage of what is trending.
So are you really an "influencer" if you don't have your own emojis? My thumbs are typing N-O-P-E as I am contemplating which emoji to use. Influencers, get with the program, literally.