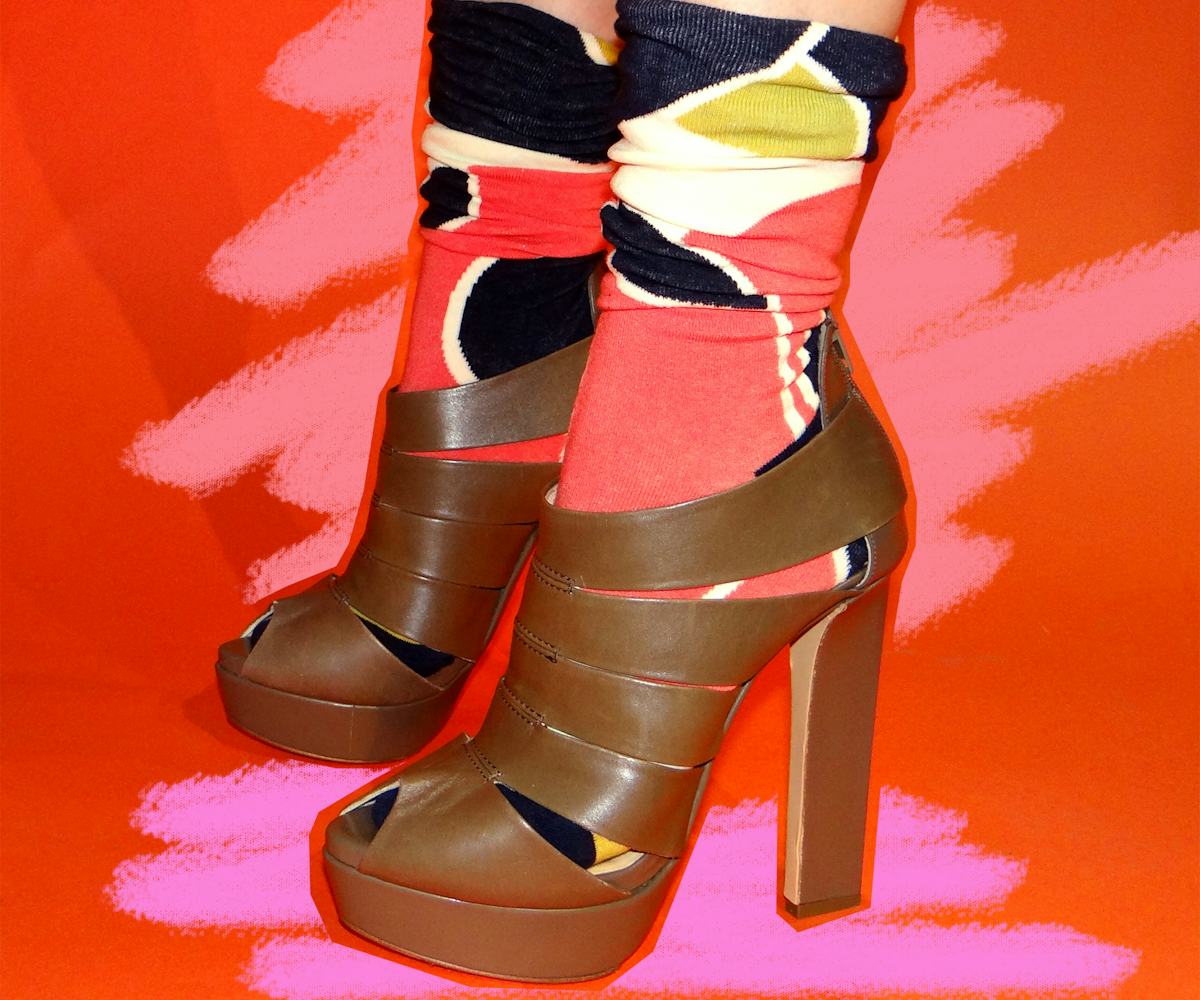 photo by liz riccardi
sock it to me
how to keep your summer shoes in rotation for fall.
Any girl will tell you that no closet will ever be big enough to fit all her shoes in it. Ever. This is because every gal has at least two shoe "wardrobes," one for summer consisting of sandals, wedges, Vans, and cut-out-booties, and one for winter made up of heavy boots and no-fuss heels.
We'd like to pose a solution for those running out of shoe storage: wear your summer shoes all year round! (OK, except for in snow storms. You definitely need boots for that.) All you've got to do to transform some strappy sandals or low-cut loafers in the perfect fall footwear is a couple of pairs of fun socks. Don't believe us? Well, we've got evidence! Our in-house footwear expert, NYLON's own Fashion Assistant Marissa Smith, styled her favorite summer shoes with the coolest, craziest socks around--we're talking toast-print ones, guys. She recommends just going for it with your socks-plus-sandals look, "Why go half way? If you're going to try it out, go all the way!" Smith told us between shots. 
Check out our favorite sock and shoes pairings in the gallery! There's really no downside to this trend--your feet are comfy, warm, and encased in cuteness. Everyone wins!
shoes by shoe cult by nasty gal, socks by richer poorer.
shoes by
, socks by
.
shoes by
, socks by
.
shoes by
, socks by
.