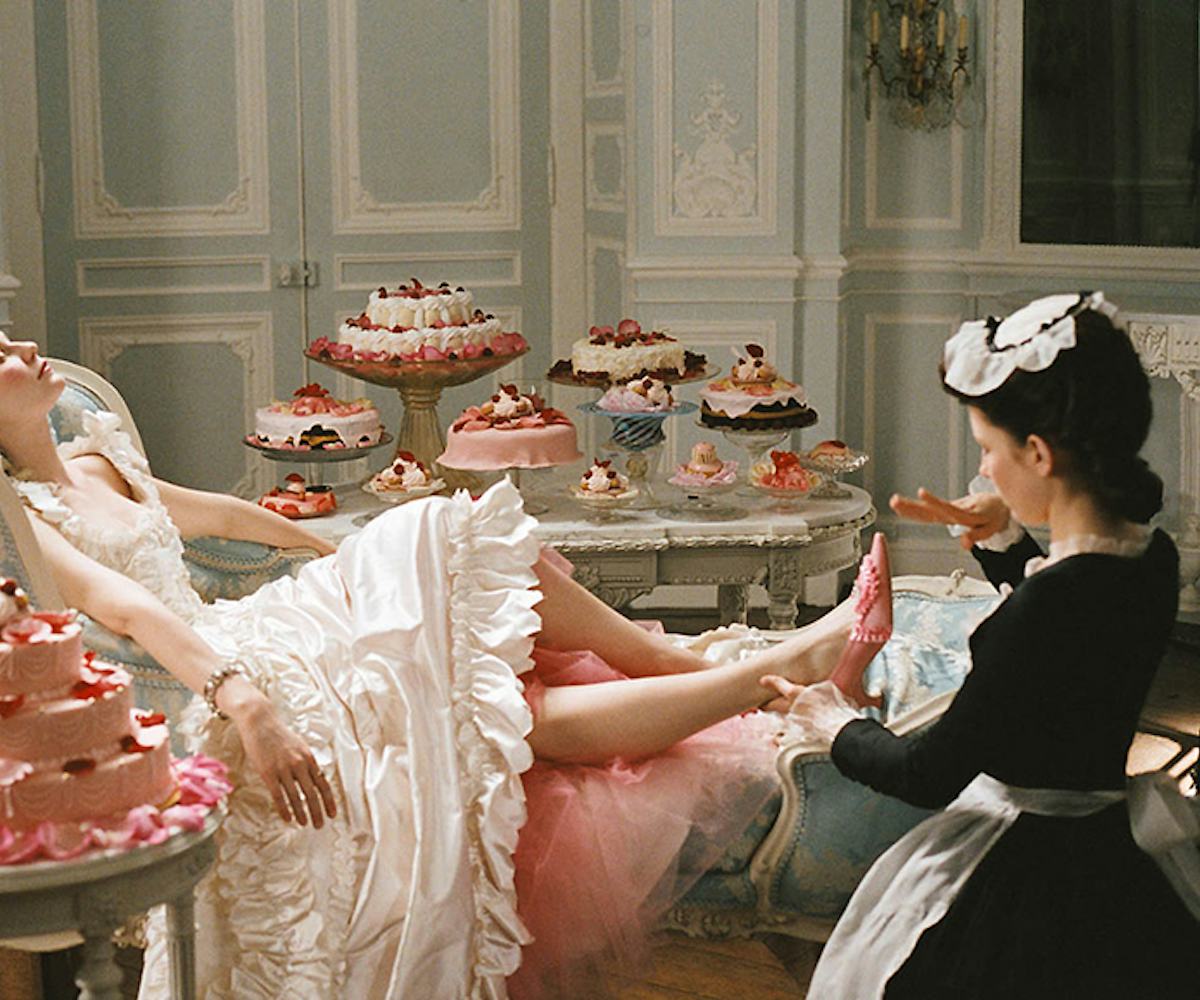 the 10 best ways to celebrate sofia coppola's birthday
including macarons, karaoke, and guitar hero.
Any good patron of the church of Coppola probably has May 14 dutifully marked on her calendar--it's only the birthday of the patron saint of cool girls, Sofia Coppola! (We can only wonder what awesome gifts she's getting from Marc Jacobs, Anna Sui, and Thomas Mars.)
Instead of just throwing on one of her masterful films to celebrate, we compiled a list of the 10 best ways to really get into a Sofia mindset. Time to grab your karaoke buddies, your Air LPs, and your Breton tees and party like your name is Sofia. Phoenix soundtrack not included. 
THROWBACK WITH: There's no shame spending hours on I Want to Be Coppola looking at old school pics of the clan.
PLAY: Guitar Hero like Elle Fanning in Somewhere. 
GET PRETTY: You're going to need some lip gloss to try get in a The Bling Ring mood.
DO: Sing karaoke like Scarlett Johansson and Bill Murray in Lost in Translation. (Bonus points if you have a pink bob wig.)
LISTEN TO: An all Air playlist (like The Virgin Suicides soundtrack) looks pretty good right now. 
WATCH: Funny or Die's parody of Coppola's upcoming The Little Mermaid. 
WEAR: Spritz on some Marc Jacobs Daisy perfume--Coppola creates TV ads for the line.
EAT: Macarons, champagne, and petit-fours a la Marie Antionette.
WEAR: Rock a Breton striped tee--you know it's Sofia's favorite look.