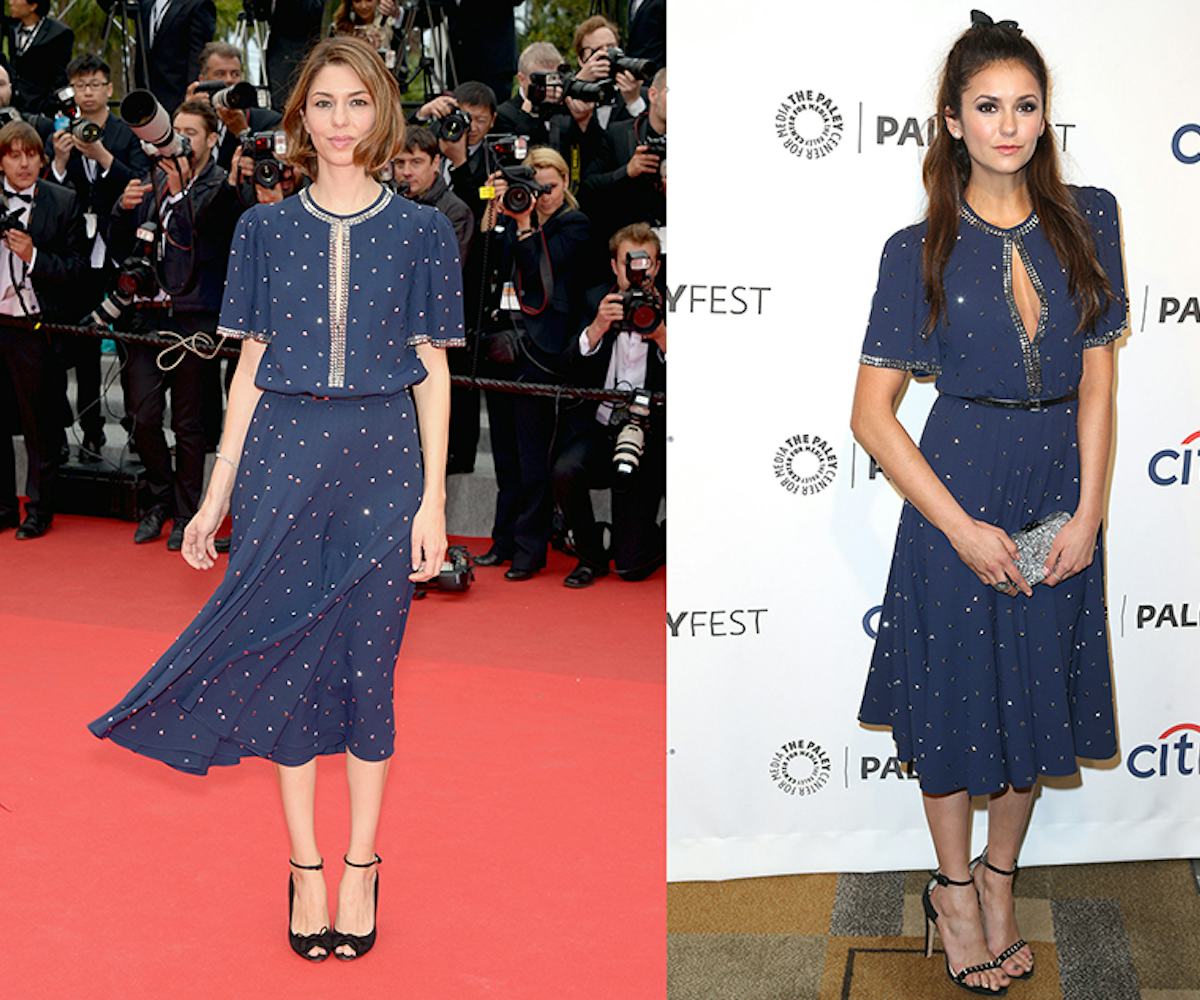 photo of sofia coppola courtesy michael kors / photo of nina dobrev by getty images
#twinning: sofia coppola and nina dobrev
you can't go wrong with this michael kors dress.
The chances of Sofia Coppola and Nina Dobrev wearing the same dress is pretty small, so when it happens you know that the dress in question has to be a really good one. Case-in-point: The Michael Kors Indigo Keyhole Embellished Midi-Dress that both wore, Coppola to Cannes and Dobrev to PaleyFest. 
The Air Force blue dress is pretty red carpet ready with a '40s silhouette and flash-reflecting embellishments, so we're not surprised that the two style icons would both reach for it off the rack. What makes their #twinning even cooler is that they each styled it similarly, with black open toe shoes and minimal jewelry. 
But maybe our favorite part is that the dress is available at Michael Kors stores now...so, yeah, we'd jump over to your nearest retailer now.