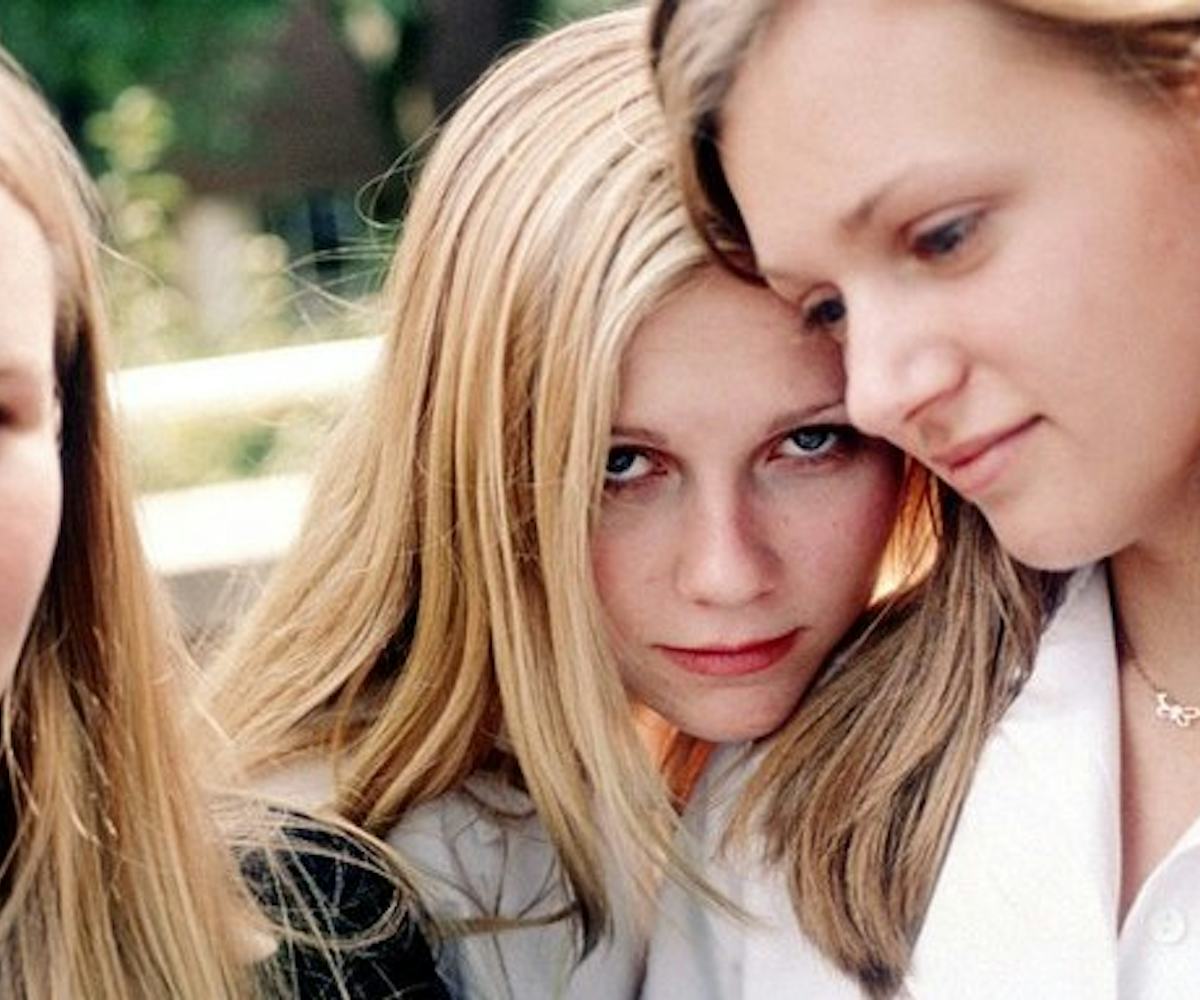 Photo via the Criterion Collection
Sofia Coppola Said The Studio Was Afraid Of 'The Virgin Suicides'
And that it would trigger viewers
Sofia Coppola has revealed that, when The Virgin Suicides was first released 18 years ago, the studio was "afraid" it would influence girls to take their own lives.
In honor of The Virgin Suicides' Criterion Collection re-release, Coppola sat down with Entertainment Weekly to talk about everything from the "female isolation" that fueled her creative process to how the film was the beginning of her long-standing working relationship with Kristen Dunst. However, she also revealed that she wasn't thrilled about the way Paramount Classics handled the original release of the movie. 
"Paramount Classics didn't really know what to do with it," Coppola said, explaining why there wasn't much of a release. "They were afraid that girls were going to commit suicide if they saw it! It had a really small release… we made it for very little, so they didn't have to do much to make it." 
That said, Coppola is happy about the legacy and the enduring impact of the film. She continued by telling the publication that, when people began telling her that their daughters loved the movie, it made her "glad that girls of other generations connect to it and find something in it." 
"It didn't have much of a life at the time it came out," she continued, "and that's why I'm so happy about the Criterion [release]."
Read Coppola's entire interview here.