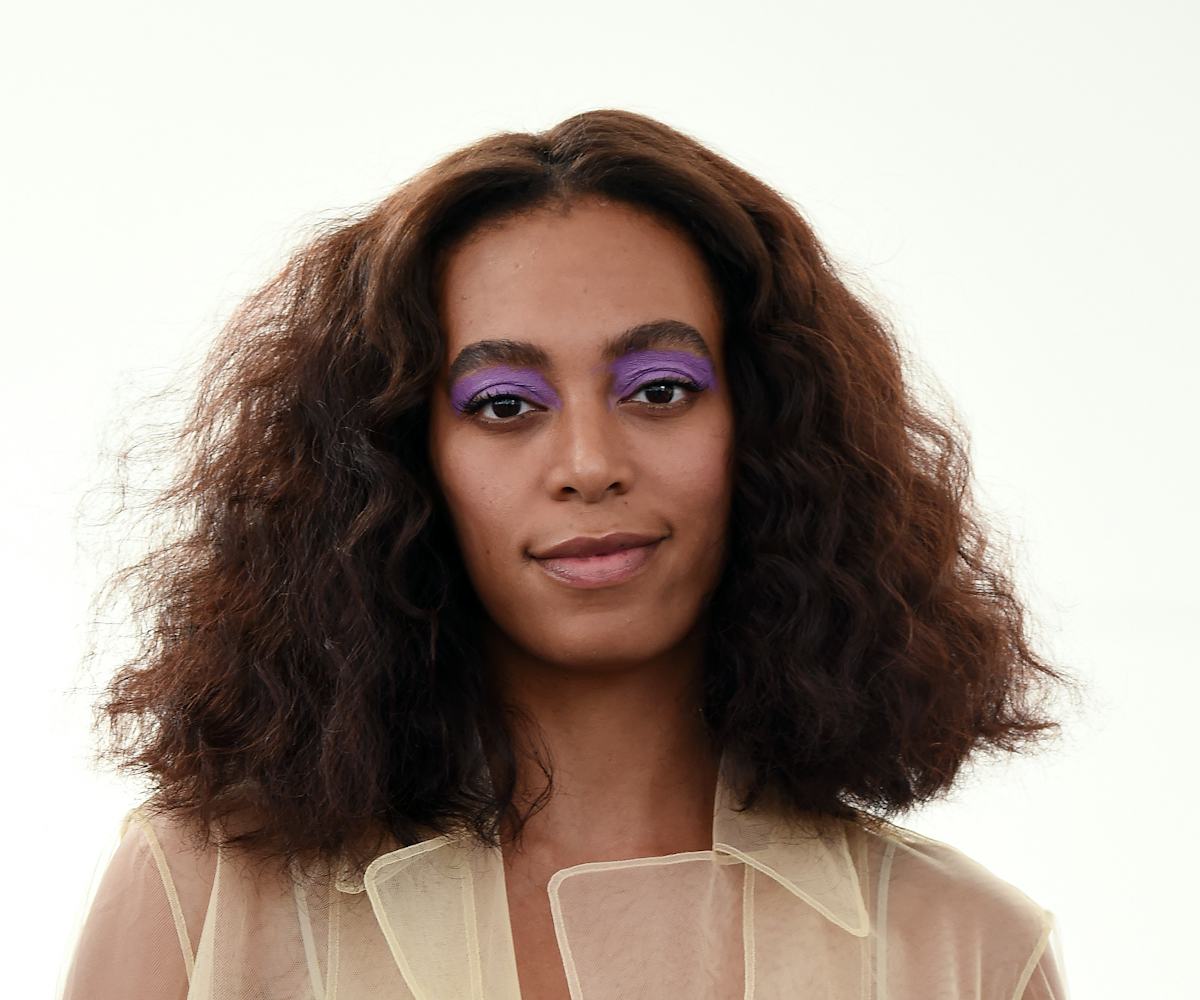 Photo by Ilya S. Savenok/Getty Images
Solange Details How Her Negative Experience At A Concert Highlights A Larger Issue
Why black people feel unsafe in white spaces
Last night, Solange took to Twitter to share an infuriating experience she endured at a Kraftwerk concert. The 30-year-old artist attended the show with her son and her husband, and upon standing up to dance to the music, she was harrassed by four white women who yelled at her to sit down.
She tweeted: "4 older white women yell to me from behind, 'Sit down now' . I tell them I'm dancing at a concert. They yell, 'u need to sit down now'...We are at an ELECTRONIC and DANCE music concert and you are telling...not asking me...to sit down. In front of my child."
When she refused to sit, the situation escalated and Solange reported that they proceeded to throw a lime at her back.
The string of tweets sheds light on an important issue—how black people often feel unsafe in "white spaces." She notes, "We are 4 of about 20 black concertgoers out 1500 here. 4 out of maaaybbe 20 out of 1500." Solange decided to take what had happened and turn to a public platform to educate people on why this is a larger issue. "But in this moment, I'm just going to share my experience...So that maybe someone will understand, why many of us don't feel safe...in many white spaces...We don't 'bring the drama'....Fix yourself," she wrote, closing off.
Unfortunately, because the internet is terrible and filled with trolls, Solange faced more harrassment for her Twitter stream—which she also shared on her Twitter:
But despite all the negativity, we're thankful for Solange sharing her experience to highlight a larger issue and the message behind it.