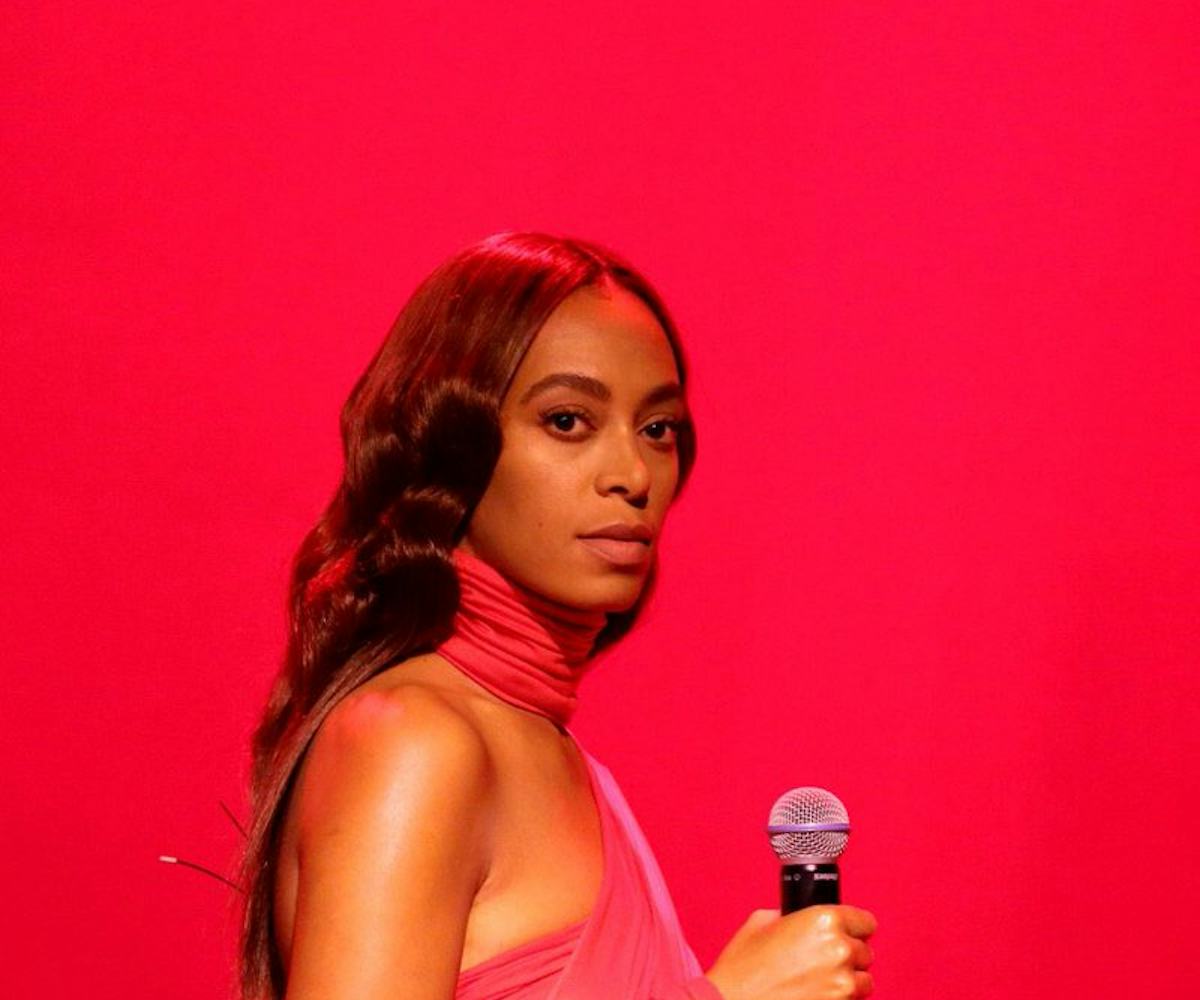 Photo via @solangeknowles/Twitter
Solange Put On Another Stunning Performance For Jimmy Fallon
If Solange blew you away with her debut SNL performance, just wait until you see what she did for The Tonight Show. We've always known that Solo has an eye for color, and this time, she set the tone in a dramatic sea of red. Solange did a medley of "Rise" and "Weary," so the performance was more low-key with slow-motion movements that cast a somber mood, but brace yourself to be completely snatched by it all.
The jumpsuits that Solange and her backup singers wore nodded to Issey Miyake's iconic connected dress from the '90s, which Solange previously reinterpreted in "Cranes In The Sky." (We also provided some home decor tips inspired by a few of her music videos, thank us later.) It only took Tina Knowles and her tailor Tim White two days to finish the purple outfit, and we're assuming that they made this one as well.
In addition to being nominated for a Grammy, A Seat at the Table made our annual 10 Best Albums Of The Year list. Solange's next scheduled performance takes place at GOODFest in Oakland, California, tonight. (The performance can be live streamed here at 10pm EST.) This summer, Solange will also co-headline Essence Festival among many others.
Watch the medley come together in the video, below.