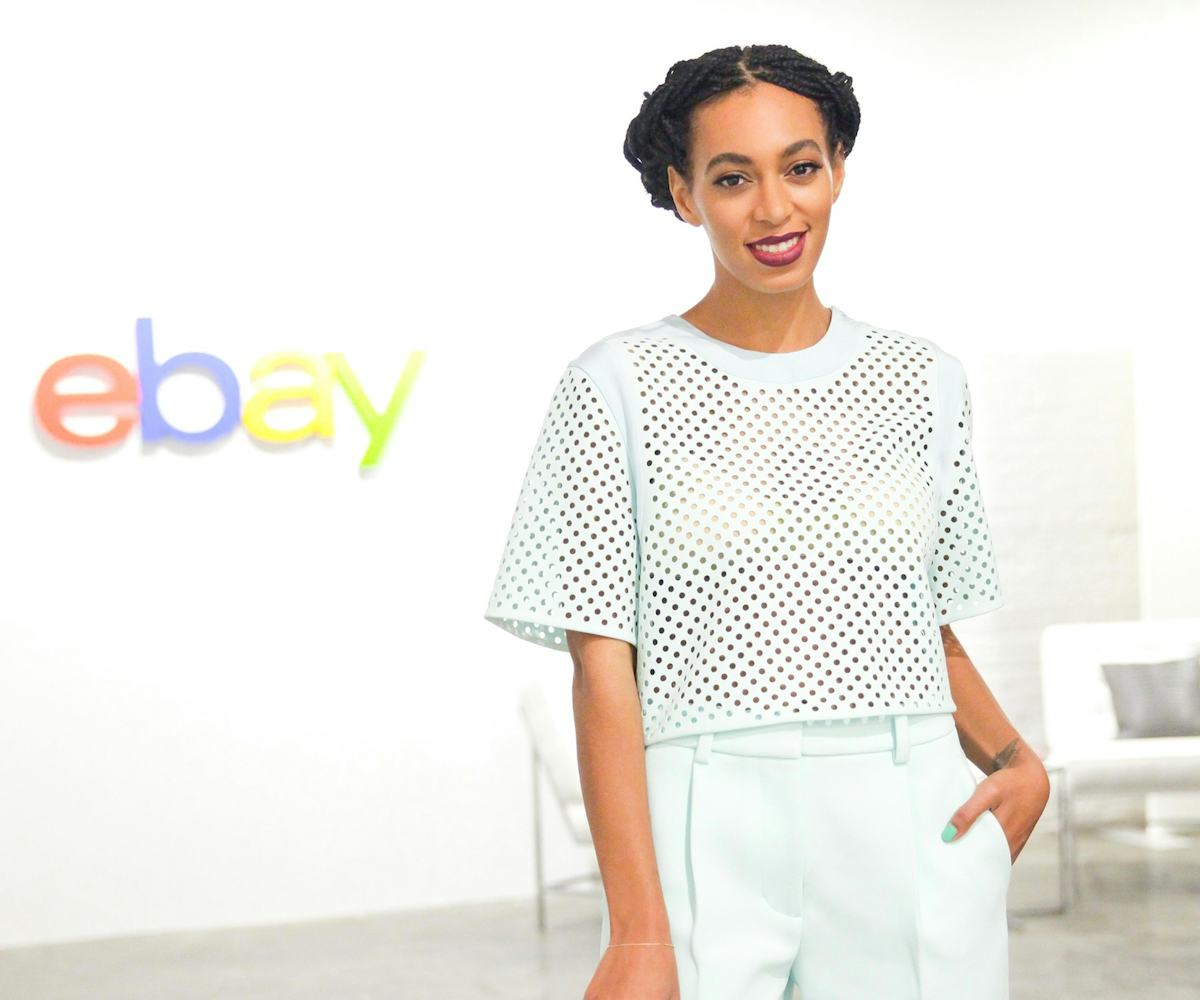 photo by billy farrell nyc/bfanyc.com
party of five
solange shops ebay, and beth ditto hangs out with jean paul gaultier.
This week's edition of Party of Five is basically awesomepeoplehangingouttogether.com.  Solange and Pharrell at eBay, Beth Ditto and Jean Gaultier at the Brooklyn Museum, and Michelle Williams, Sofia Coppola, and Riley Keough at the Whitney Gala...well, you get the picture. 
First up, get ready for your eBay addiction to get even worse. Solange has teamed up with the online mega-store to help launch "the future of shopping," otherwise known as a curated collection of clothes, accessories, and awesome home goods. It might be bad news for our wallets, but who cares? It's great news for our closet!
Click through the gallery below for the coolest events that happened this week.
Beth Ditto gets a personal tour of the new Jean Paul Gaultier exhibit at the Brooklyn Museum, hosted by the man himself. Jealous? It's ok...we are, too.
Revenge star Margarita Levieva shows off her perfect curls yet again at a Swarovski party in New York City.
Dianna Agron is seriously on a roll. First her amazing '60s updo, now a velvet Armani dress? The girl is killing it.
Not playing favorites or anything, but we totally saved the best for last. Behold, Michelle Williams, Sofia Coppola, and Riley Keough being the coolest threesome ever at the Whitney Gala. The fact that they are all in Louis Vuitton is just the icing on a really stylish cake.