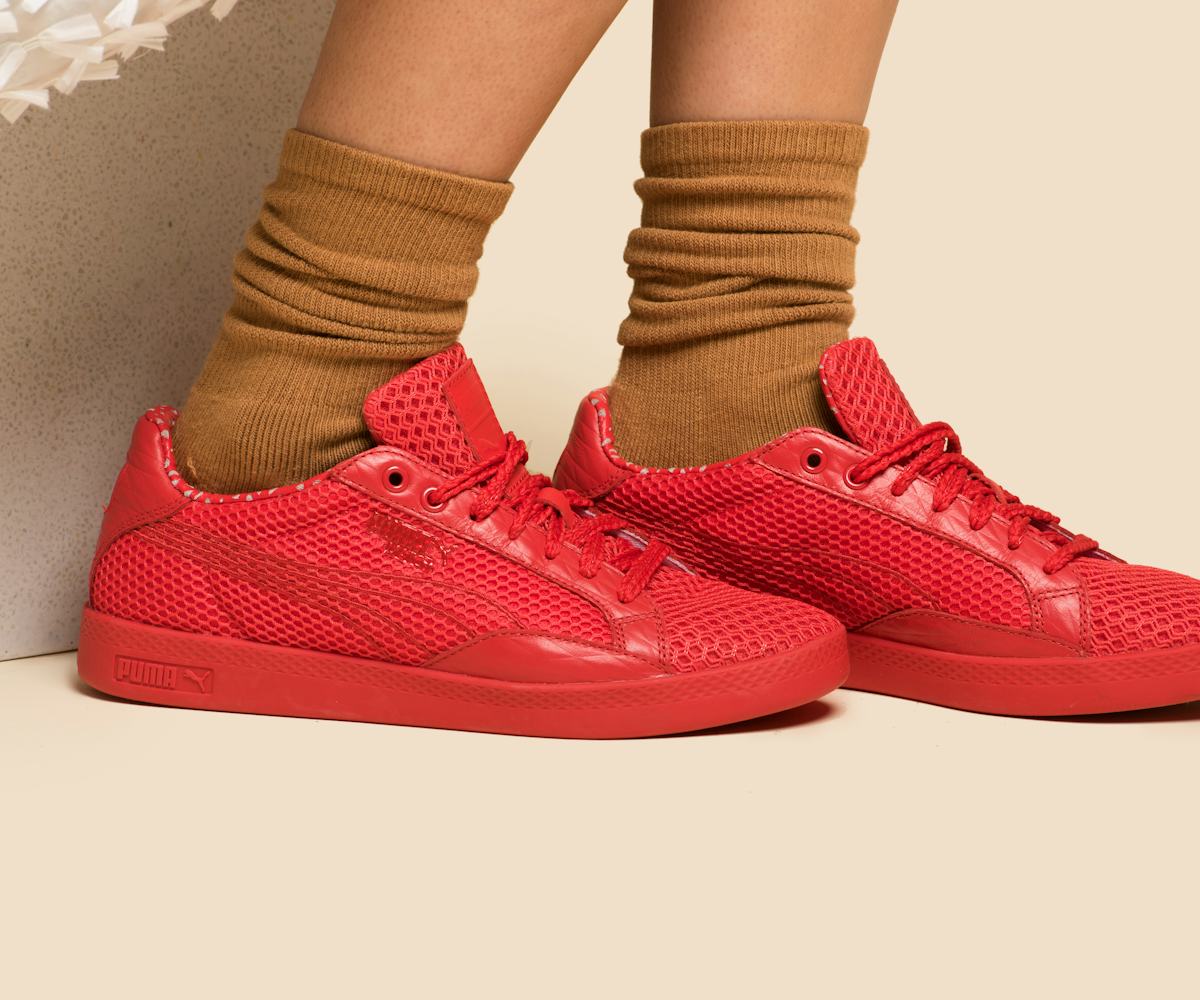 photographed by J. Quazi King
PUMA x Solange Knowles Sneaker Collaboration empowers all women
We don't know about you guys, but a collaboration between Solange Knowles and anyone gets us excited. But knowing it's a collaboration with Puma really blows our minds. We love that she's done something different, bringing in New York-based designer Hisham Akira Bharoocha to help re-imagine the classic Match sneaker. With his creative use of texture and color and Solange's great sense of style, these sneakers are the best we've seen in a while. To celebrate the collaboration, Solange has put these sneakers on 14 different influential women of various industries to bring her collection to life, calling it "Word to the Woman." Each woman has a unique story and background—all passionate about empowering other females in today's society. Check out the second drop of the collection, and some amazing girls in the gallery.
Bee Walker, photographer based in New York City.
Cleo Wade, poet, writer, and artist.
Eligha Ojok, high-fashion runway model.
Lindsey Tipley, DJ.
Empress Of, singer backed in New York.