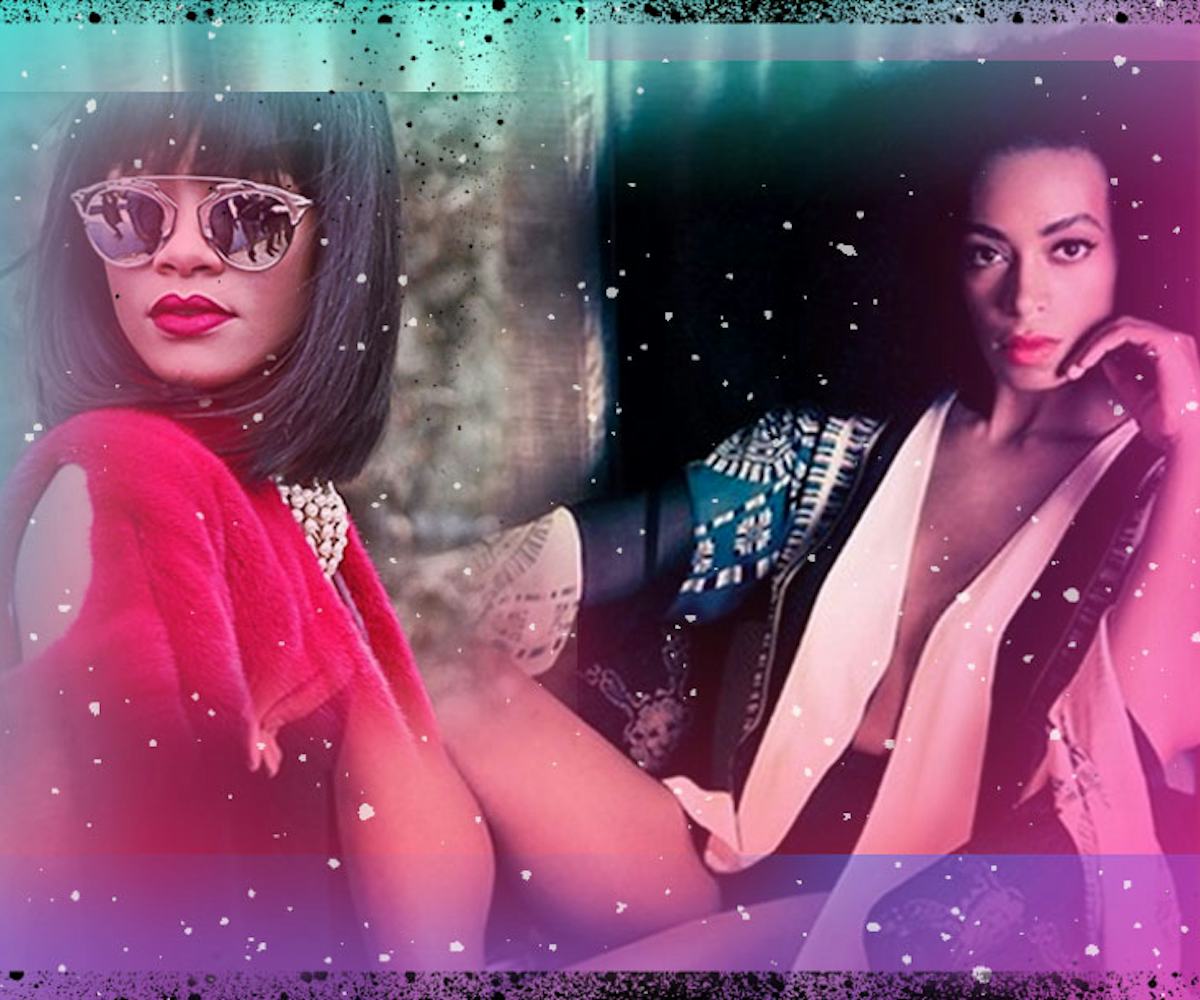 images via instagram
solange and rihanna might be working together
on a killer fashion collab.
If there's one thing that Rihanna seems to want—aside from a "big trimmed [****]"—it's complete and total domination. Since she returned to Instagram at the beginning of the month, there have been (generally substantiated) rumors of a surprise album and her friend David Guetta has announced that she will star in and soundtrack an alleged Dreamworks film. And now, it appears, Bad Gal RiRi will be taking over your local mall.
According to the New York Daily News, Rihanna is close to signing a seven-figure clothing and sneakers deal with PUMA. Not that we can say we're too surprised—her previous collaborations with River Island, Armani, and MAC were all wildly successful, garnering nearly as much buzz as the latest Alexander Wang x H&M collection. And while we would be super excited to see the collection either way, we're especially pumped because it seems PUMA's art director Solange will be looped in somehow.
The collaboration isn't officially confirmed, but we're already dreaming of oxblood leather sneakers and denim bomber jackets. So please, please sign on the dotted line, Rihanna; we're begging you! And then get started on a track with Solange and Blood Orange—it's what the people (read: us) want.