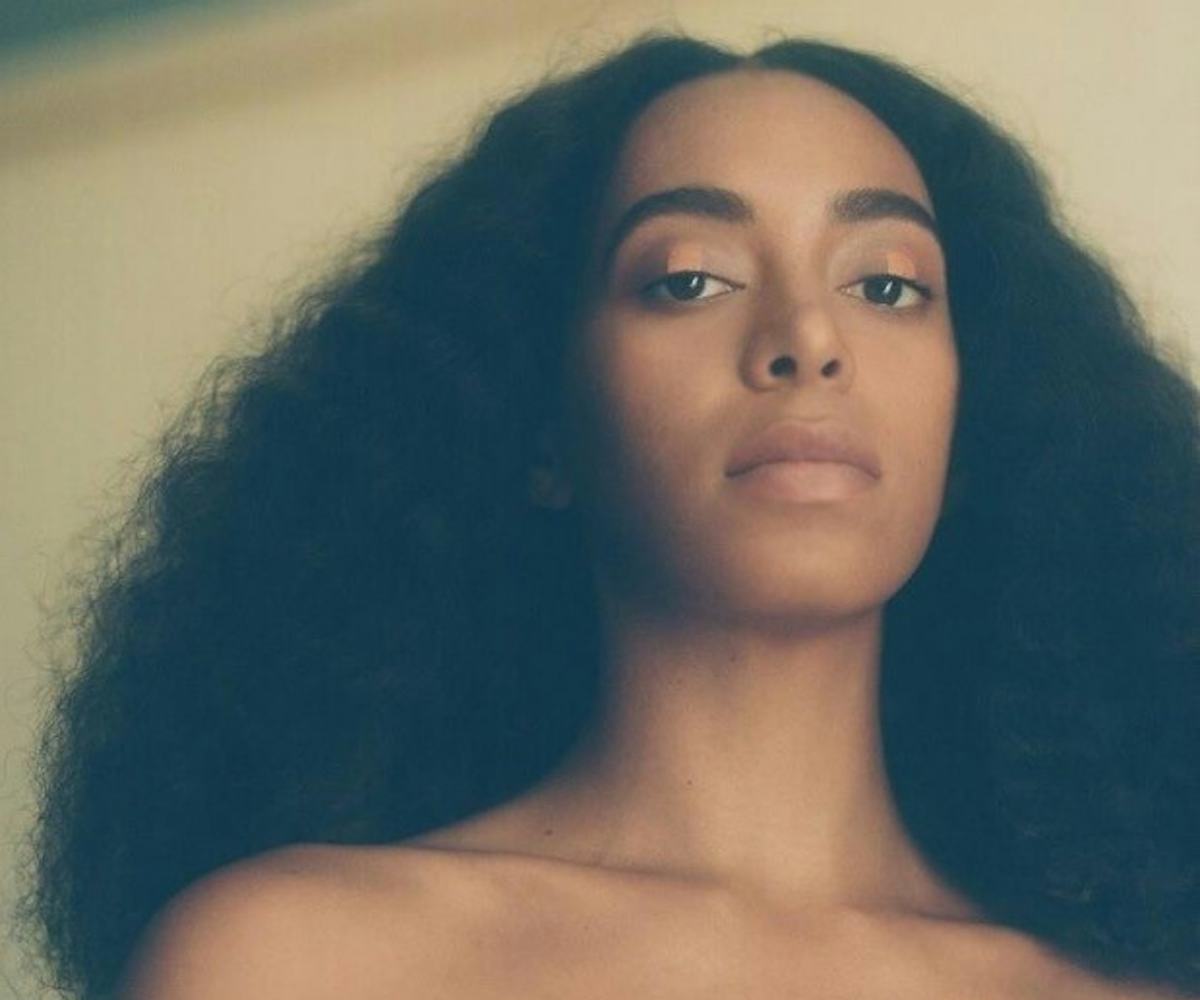 Women Of Color Have Been Summoned To Build A Solange-Inspired Syllabus
Four months have passed since Solange dropped the bomb that is A Seat at the Table on us. We're still not finished dissecting the album, and neither is academia. Melissa Harris-Perry recently posted a call for submissions on Twitter pertaining to a syllabus that revolves around the album. A Seat at the Table Syllabus: The Truths of Young Women of Color will examine topics like racism, gender, sexuality, relationships, self-care, black girl magic, and more.
Women of color between the ages of 16 and 30 are invited to participate in this collection of the texts, music, and visual art that speak to their experiences. Curators alongside Harris-Perry include Candice Benbow, Sherri Williams, and Wake Forest University students Lauren Barber, Mankaprr Conteh, Ann Nguyen, Alex Dean, and Erica Jordan. The syllabus is a collaborative effort by ELLE magazine scholars and Anna Julia Cooper Center at Wake Forest University.
Together, all of these women aim to inspire internal reflection as we enter a new presidency, similar to Solange's lifelong process of "uncovering her truths through introspection." The opening statement of the post says the following: "If we are to have a democracy in which all of us have a seat at the table, we know that these experiences should be central to the development of America's practices and policies."
For more information on the syllabus, proceed here.