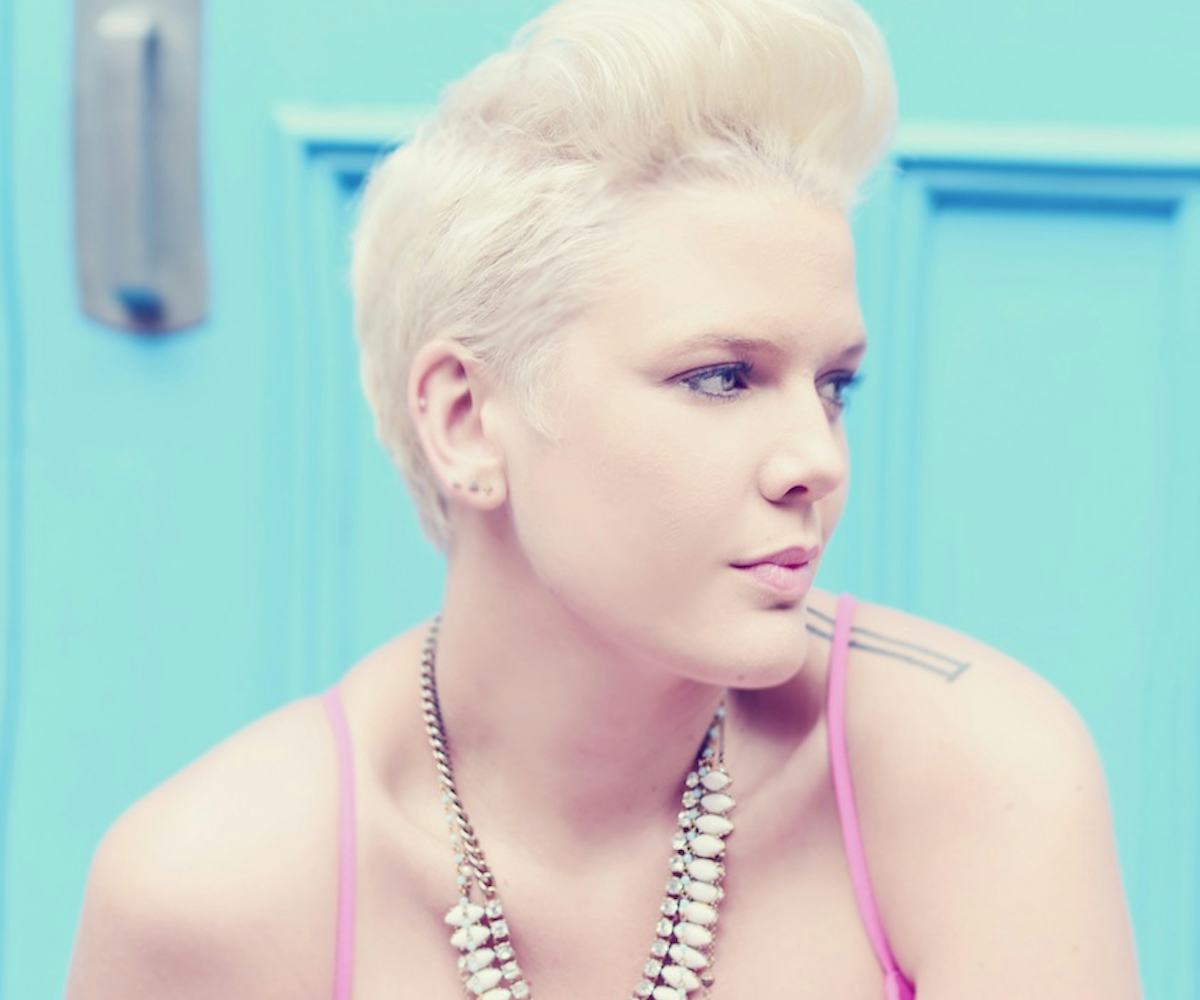 song premiere: betty who
"somebody loves you" gets a rad new remix.
We first tipped you off to Betty Who back in the summer, when the singer dropped her debut EP and we couldn't stop listening. Since then? We still can't stop listening...but this 22-year-old has made some pretty huge strides in a seriously short amount of time.
In just a few months, the Australian native (whose real name is Jess Newham, by the way) has been featured on one very viral video for her single "Somebody Loves You," signed a record deal, and won comparisons to everyone from Katy Perry to Robyn for her sparkling brand of pixie dance pop. Pretty impressive for someone who just graduated from Berklee College of Music this year, huh? 
Given its success, her breakout track has already seen its fair share of awesome remixes--but the newest take from Joywave is "Somebody Loves You" like you've never heard it before. This revamp might start slow and shadowy, but you know it's only a matter of time before it's twisted with her signature glimmering synths and sing-along chorus. 
According to Newham, "I love the Joywave remix of 'Somebody Loves You' so much because it's so totally different from anything else I've heard anybody do with this song." And while this version belongs both on party playlists and blasting from your headphones, Newham has another suggestion: "It has a totally different vibe from the original... and makes me wanna twerk like I'm in a Vanessa Hudgens music video!" 
If that endorsement doesn't make you want to listen, nothing will. So check out our exclusive premiere of Joywave's "Somebody Loves You" remix below!