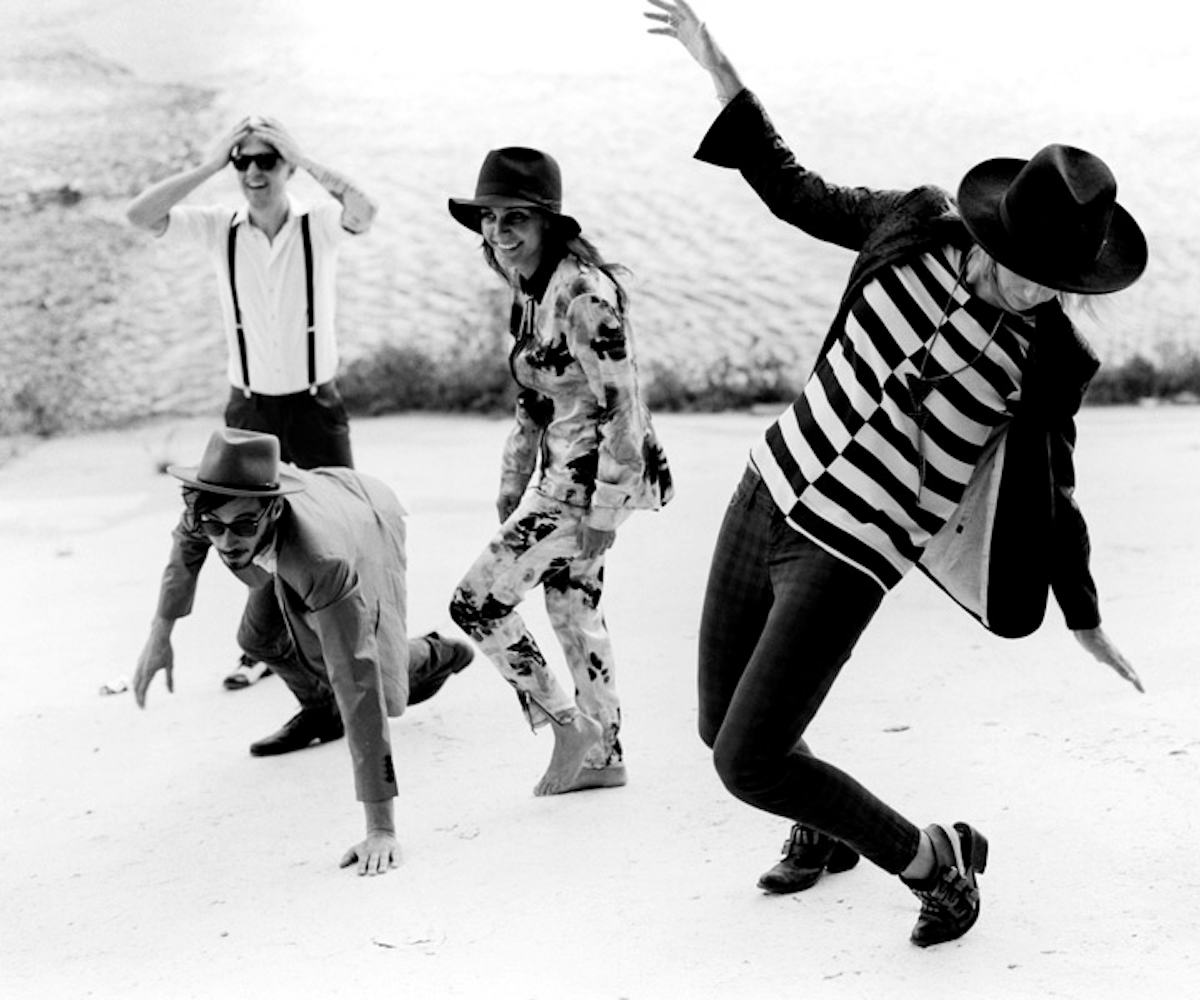 Photo by Tasya van Ree
song premiere: dead sara's "something good"
anything boys can do, girls can do better
If you think about it, the days of female lead singers in co-ed bands are kind of gone. Sure, we've got headliners like Florence and The Machine and Paramore, but it's been a while since the heyday of Fleetwood Mac. Thankfully, the double-female-fronted rock band Dead Sara is here with a new track that takes us right back to the glorious days of Janis Joplin. "Something Good," the second single off of their second full-length album Pleasure To Meet You, is multi-dimensional and hits just hard enough.
Lead singer Emily Armstrong refuses to be influenced by one particular sound. "We seemed to be more focused on songs as a whole instead of just a general vibe like we seemed to have done on the previous record," she says. "We really were inspired by 'the groove' in many of tracks. Keeping it interesting throughout and letting the melody breathe."
You can pre-order Pleasure To Meet You on iTunes now ahead of its physical release on March 31st, and catch them at various upcoming shows, including a two-day stand at SXSW.
NORTH AMERICAN TOUR DATES
3/15/15 – Houston, TX – Scout Bar  (*All ages)
3/16/15 – Dallas, TX – Trees | (*All ages)
3/18/15 - Austin, TX - Maggie Mae's @ 5pm (SXSW)
3/18/15 - Austin, TX - The Des Moines Embassy @ 9:45pm (SXSW)
3/21/15 – Columbia, MO – Rose Music Hall (*All ages)
3/22/15 – St. Louis, MO – Fubar  (*All ages)
3/24/15 – Louisville, KY – Zanzabar  (*21+)
3/25/15 – Nashville, TN – Mercy Lounge (*18+)
3/27/15 – Atlanta, GA – Vinyl (*All ages)
3/28/15 – Charlotte, NC – The Chop Shop (*All ages)
3/31/15 – New York, NY – The Studio @ Webster Hall (*16+)