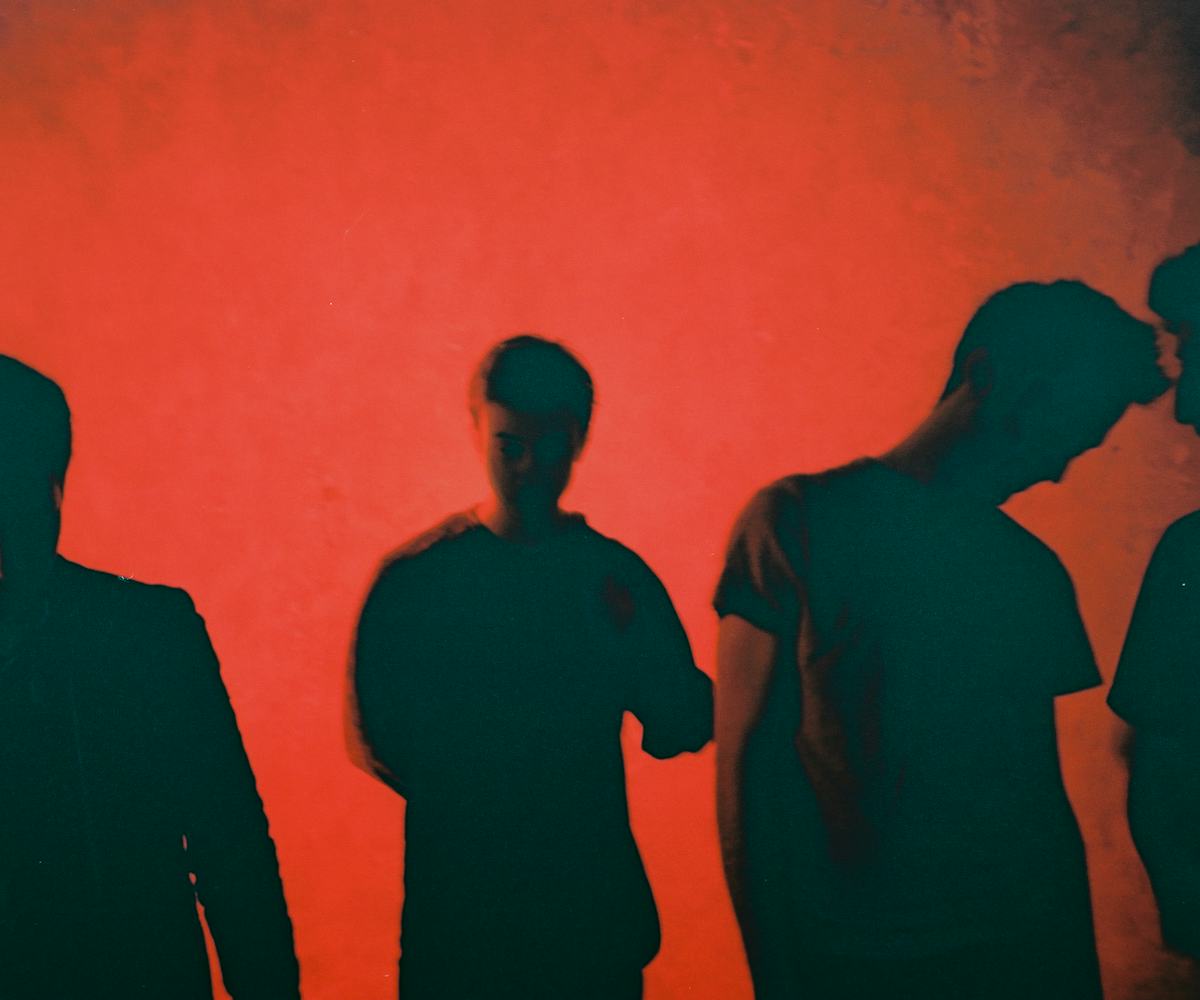 photo by tory williams, courtesy of gospels
song premiere: gospels "sleepwalkers"
dreamy, mellow, starry-eyed indie pop.
Two years ago, it seemed like Queens-based Gospels appeared overnight. After one momentous CMJ performance, the web was abuzz. Who is Gospels? they begged and pleaded, posting from blog to blog in hopes of an answer. You see, the band had only joined Facebook one year prior, leaving virtually no digital trail. But it wasn't just their enigmatic presence that affected hundreds of listeners; it was their addictive floral indie pop, packaged in one EP (Animal Feelings), which spurred comparisons to Fleet Foxes and Band of Horses. 
Since then, the five-piece has retreated from the internet's gaze, honing their musical styling in the three-floor recording studio they built in their shared Forest Hills home. With a newly completed EP, Greenhouse, slated for a November release, and a 2015 LP on the way, the band is ready to debut their new sound. Heads up, if you're familiar with the band's previous work, prepare to get reacquainted. The perfect introduction is "Sleepwalkers," a senselessly catchy track that debuts a more subdued, upbeat tone. In fact, the song is exactly what one would imagine starry-eyed indie pop to sound like in the stupor of sleep.
Listen below and if you're in New York, catch the band at their EP release show at Glasslands on 11/4.