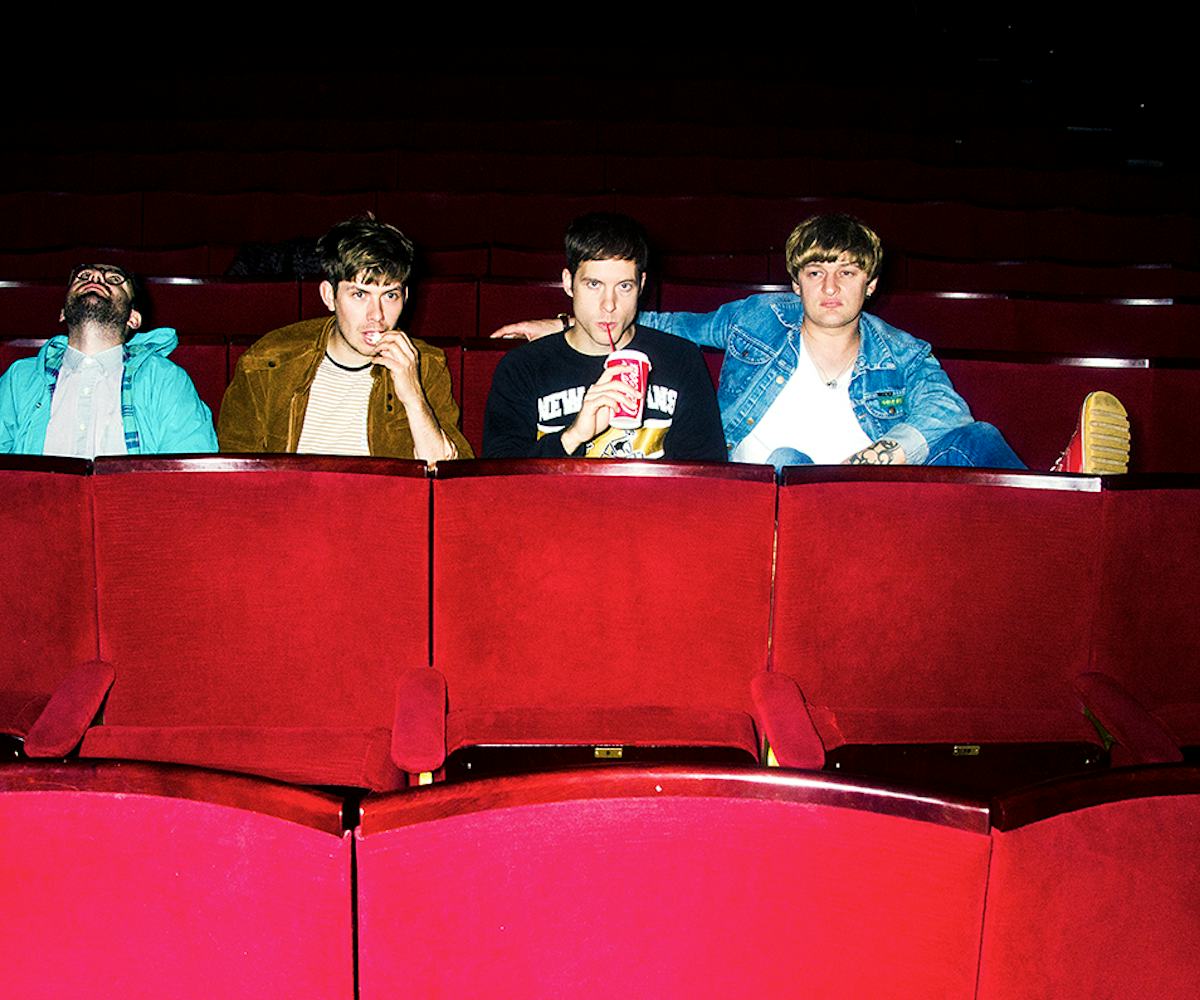 photo courtesy of life in film
song premiere: life in film's " anna, please don't go"
heartache to the tune of lovely guitar strumming
It's safe to say that Life in Film has won over the fashion crowd. Within the first year of the East London band's formation, Burberry selected the indie rock/pop band's single "Alleyway" to open their Burberry Acoustic initiative compilation. In the same year, Samuel Fry (lead singer/guitarist), Edward Ibbotson (guitarist), Dominic Sennett (bassist), and Mickey Osment (drummer) performed at Vogue's Fashion Night Out.
Now with the release of the band's debut album, Here It Comes, on May 5th and their first North American tour with The Wombats, big things are looming ahead for the band. And you can tell from their latest beautifully crafted melancholic song, "Anna, Please Don't Go." With each strum of the guitar, you feel the intense longing for a lost lover and the simple instrumentals perfectly pair with thoughtful lyrics to create a bittersweet heartbreak type of tune.
Check out the exclusive premiere of "Anna, Please Don't Go," off the upcoming Here It Comes, below.