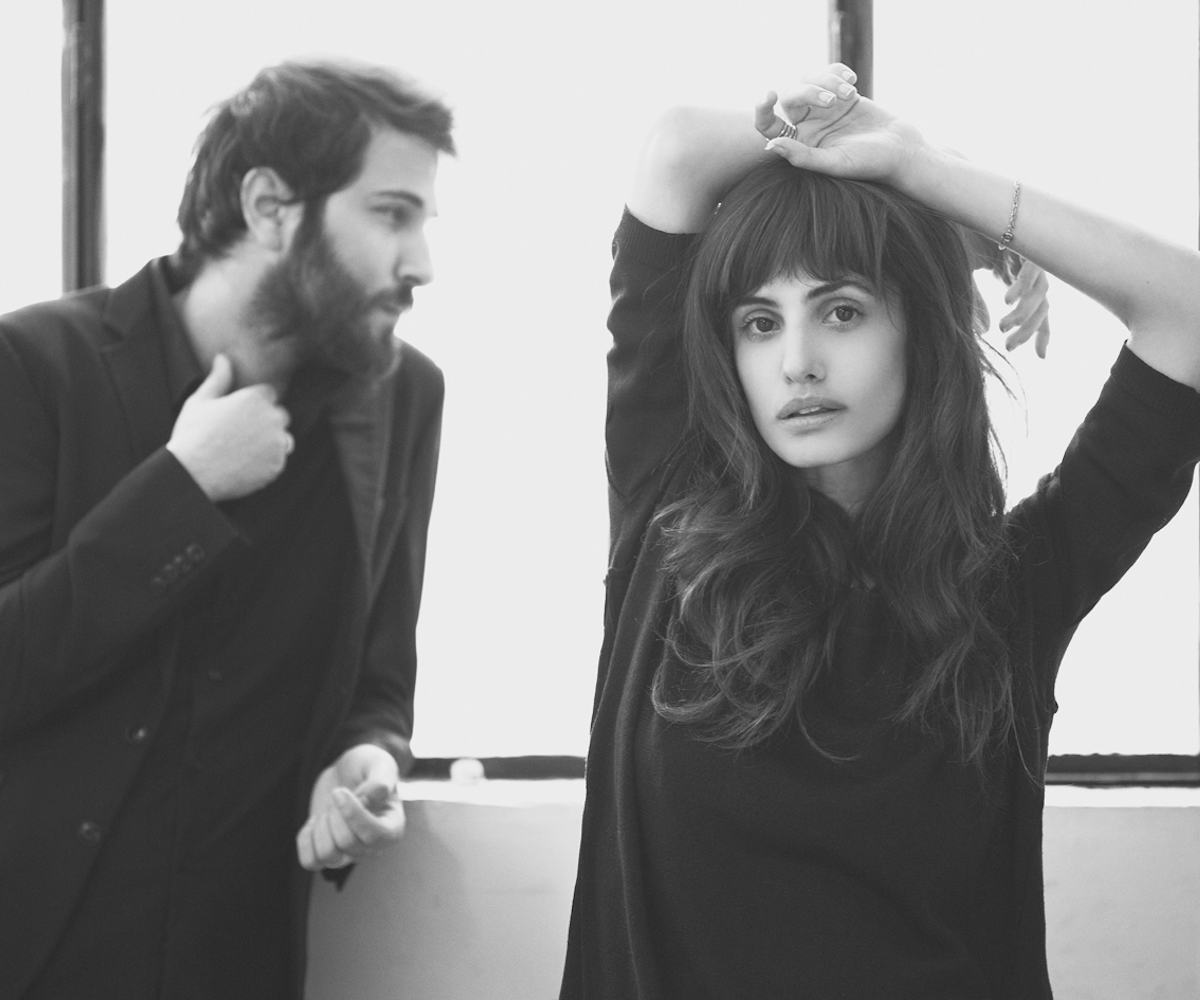 Photo courtesy of Michael Topyol & Eillon Bregman
song premiere: lola marsh's "sirens"
the alt-folk soul of tel aviv
If you're looking to fall into an alternative folk trance, Lola Marsh has you covered. The dreamy Tel Aviv band's latest song, "Sirens," offers a twist on the typical sweet-yet-gritty indie sound. With an overarching Wild West feel, the track seems ready-made for Quentin Tarantino's next film score. And, as a great testament to any songwriters' abilities, the origin of the song is just as riveting as its melody.
"While recording 'Sirens,' our drummer got stuck in traffic and was really late," the duo, comprised of Gil Landau and Yael Shoshana Cohen, says. "But when he arrived he told us he made use of his time in traffic and wrote down the ending orchestral arrangement which made us totally forgive him for being late."
Lola Marsh's debut project will be released later this year on Anova Music. Until then, listen to "Sirens" on loop to keep your daydreams going.