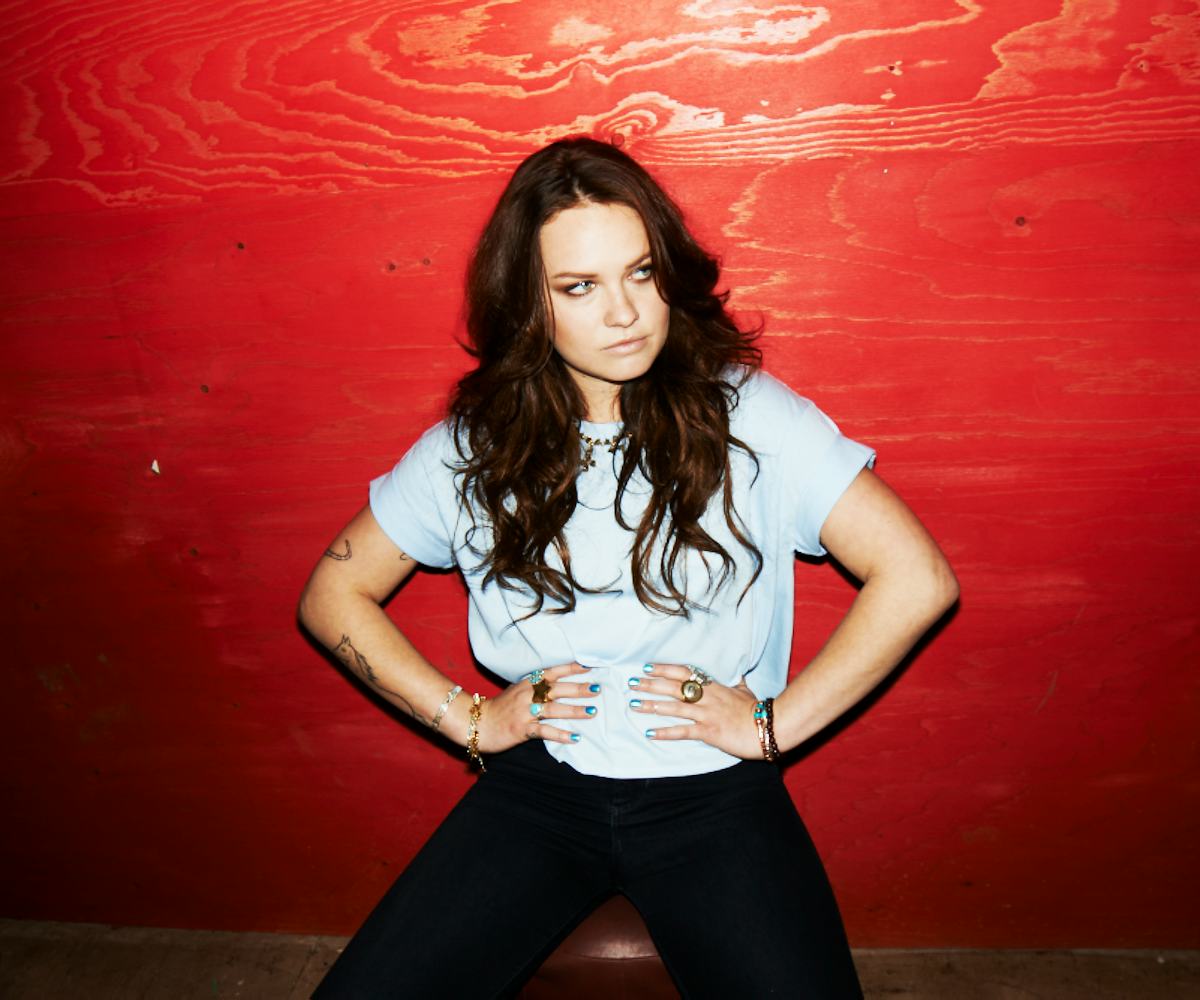 song premiere: lolo makes beyonce proud
it's everything we need and more.
Ever since she released the insanely badass and awesomely feminist video for her song "Hit and Run" early this summer, soulful pop singer LOLO has been on our radar for her killer voice and hardcore girl power vibe. Whether you know her from her role as Ilse in Spring Awakening on Broadway or from her vocal sampling on last year's Panic! At The Disco song, "Miss Jackson," you're about to meet a whole new LOLO. Last year, the Tennessee-native-turned-Brooklyner took on a totally new and rebellious image and even a new moniker (she used to go by her birth name, Lauren Pritchard) and we can't get enough of it. So that's why we're so excited to premiere her cover of Beyonce's "Halo."
A little bit Adele, a little bit Amy Winehouse, LOLO spins the R&B track to fit her style, which means smokey vocals and totally synthed out background sounds. It's completely different than the original, but LOLO has the vocal power (she was on Broadway beside Lea Michelle, after all) to pull it off and play up her own gritty, smoldering voice as opposed to Beyonce's more melodic, smoothed out vocals. We think it definitely works, and we've got to give props to any girl who can successfully cover Queen B. 
Attention New Yorkers: You can catch LOLO in a guest appearance with Norwegian disco dudes Lemaitre (they have a song called "Wait" together) opening for Porter Robinson at Terminal 5 October 11th and 12th.