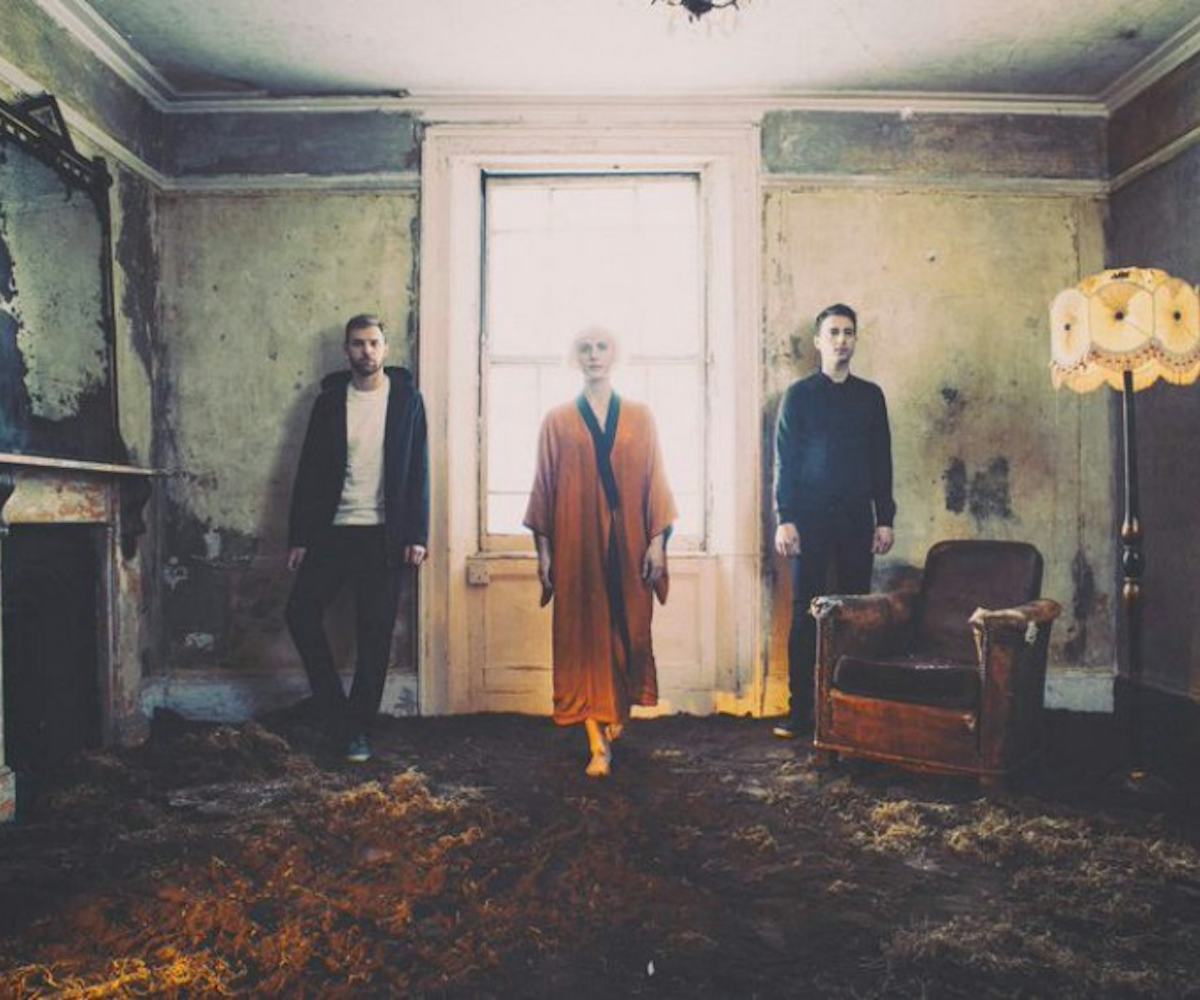 photo by eliot lee hazel
song premiere: vaults "vultures"
enchanting piano-dotted pop.
It's only been a year since Vaults made their debut, via a Soundcloud post "Cry No More," but the London trio has already earned their place as a band to watch. Characterized by otherworldly vocals and hypnotic melodies, the group isn't one to shy away from risks that ultimately give their music a satisfying, haunting aura. Pair those mysterious vibes with soaring synths and heart-pounding bass and the result is a well rounded package that simply takes the listener to different dimension.
Their new single, "Vultures," is carried by a definite pop groove, but make no mistake, it is, by no means, an ordinary, formulaic hit. Filled with soothing piano chords, saccharine, haunting vocals, impassioned lyrics, and crying violins, the track has a melancholic, swan-song quality to it. But this is just the beginning for the London-based trio. 
Listen to "Vultures" below and find out Vaults' tour dates on their website.