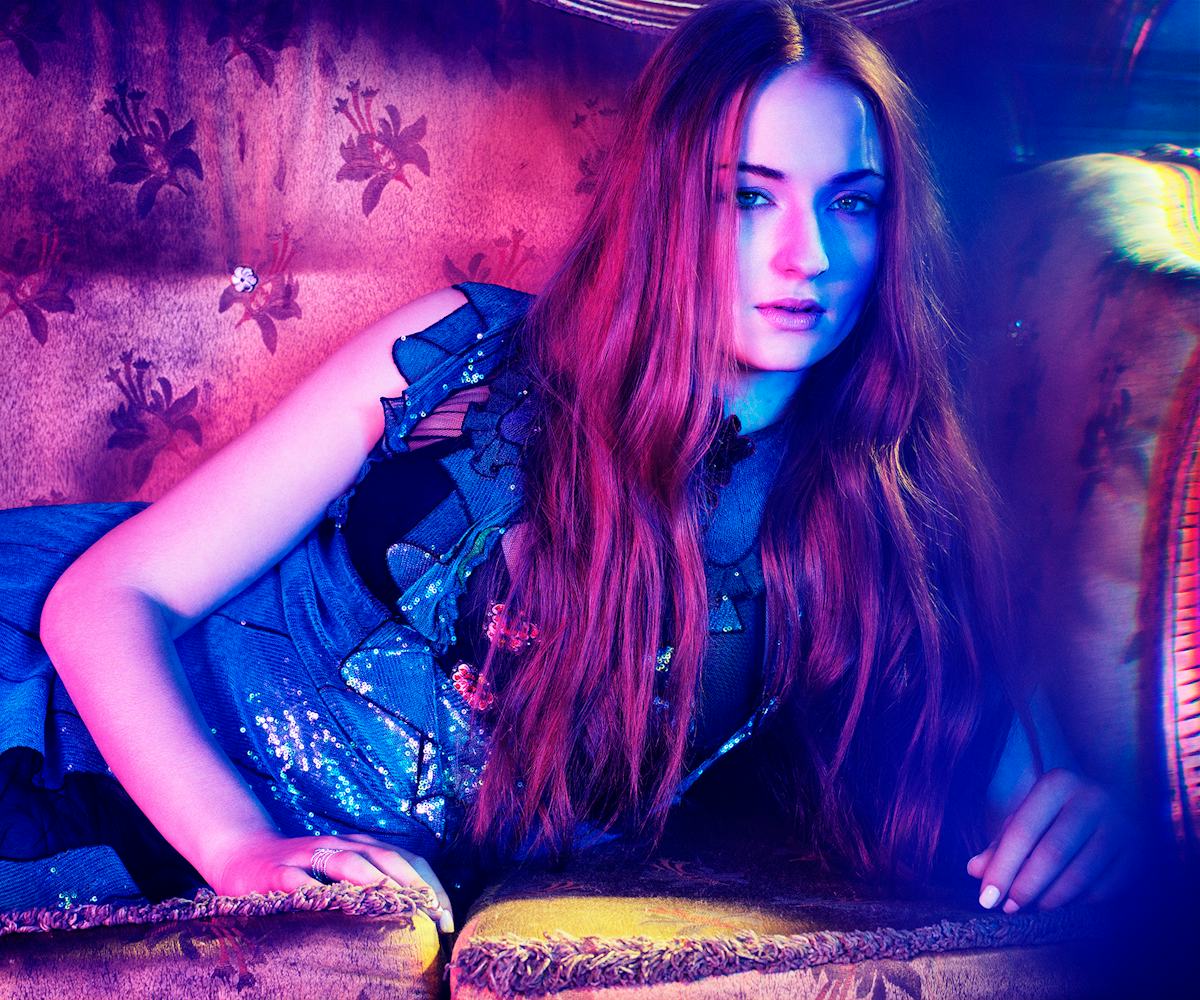 Photographed by Simon Emmett. Dress by Gucci, ring by Phoebe Coleman.
'Game Of Thrones' Star Sophie Turner Is Getting Her Superhero On
The following feature appears in the May 2016 issue of NYLON.
It is early—arguably too early for television royalty—on a Friday morning in London, at a dimly lit bar optimistically called Paradise. Sophie Turner is due here at 9am. It would be her prerogative to keep me waiting for hours, as other stars have done—but, no, here she comes a mere three minutes past, makeup-less and naturally radiant. She is wearing brightly patterned leggings and a baggy, deep armhole tank. Her fingernails are bare, and the left lace of her Converse All Stars shoe is untied.
Though she has been gainfully employed since the age of 15, and stars in Game of Thrones, a TV juggernaut, her upcoming role in X-Men: Apocalypse—where she plays Jean Grey, the flame-haired telepathic and telekinetic badass—should comfortably confirm her budding A-list status. For now, at least, the 20-year-old actress remains refreshingly down-to-earth, and downright uncomfortable in most Hollywood situations.
"Oh, I never really feel true to myself when I'm doing interviews," she confesses, quickly adding, "well, most of them. On TV especially, I just feel like I am so media-trained, making sure I say the right thing, and not giving away plotlines. It's just regurgitating other people's opinions to please people, basically."
Click through the gallery to read the rest of the feature.