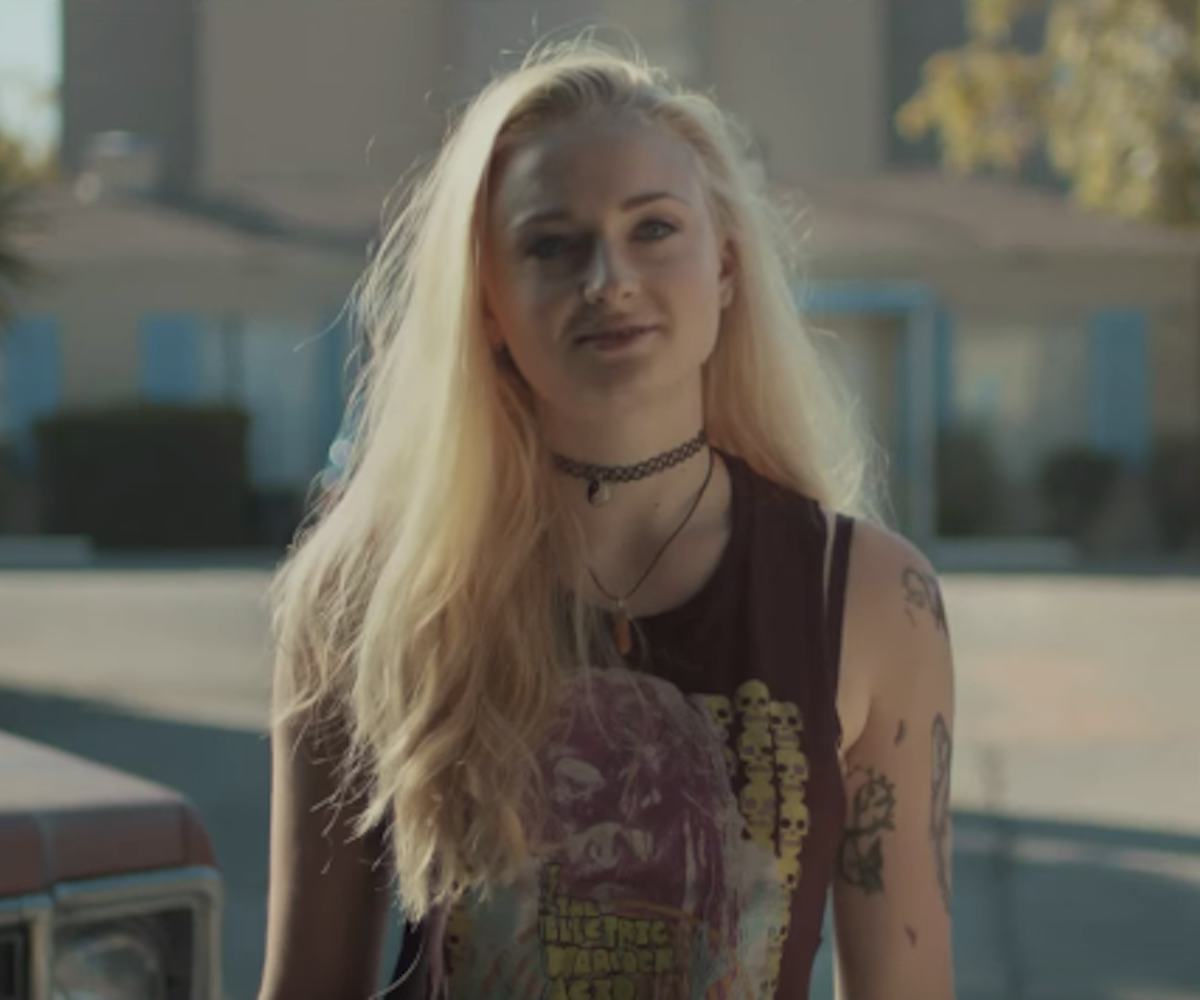 screenshot via youtube
Sophie Turner Is A Tattooed Rebel In New 'Josie' Trailer
We're definitely not in Westeros anymore
Growing up, you're always told to be wary of strangers. But in the trailer for Sophie Turner's upcoming film, Josie, the Game of Thrones star doesn't seem to be following that rule. 
Ditching her English accent and porcelain skin for a Southern twang and tats, Turner plays a rebellious young woman named Josie who just moved to a small town. While the trailer is filled with scenes of sunny skies and Turner lounging by the pool, the film is far from being lighthearted. Turner finds herself in the face of danger after she uncovers the mysterious pasts of her new neighbors. But, as the synopsis outlines, it might be her own dark history that proves to be far more sinister. American Horror Story's Dylan McDermott and Palo Alto's Jack Kilmer also star in the film. 
Josie won't be hitting theaters until March 16, but you can watch the trailer below in the meantime. And, remember kids, the term stranger danger exists for a reason.