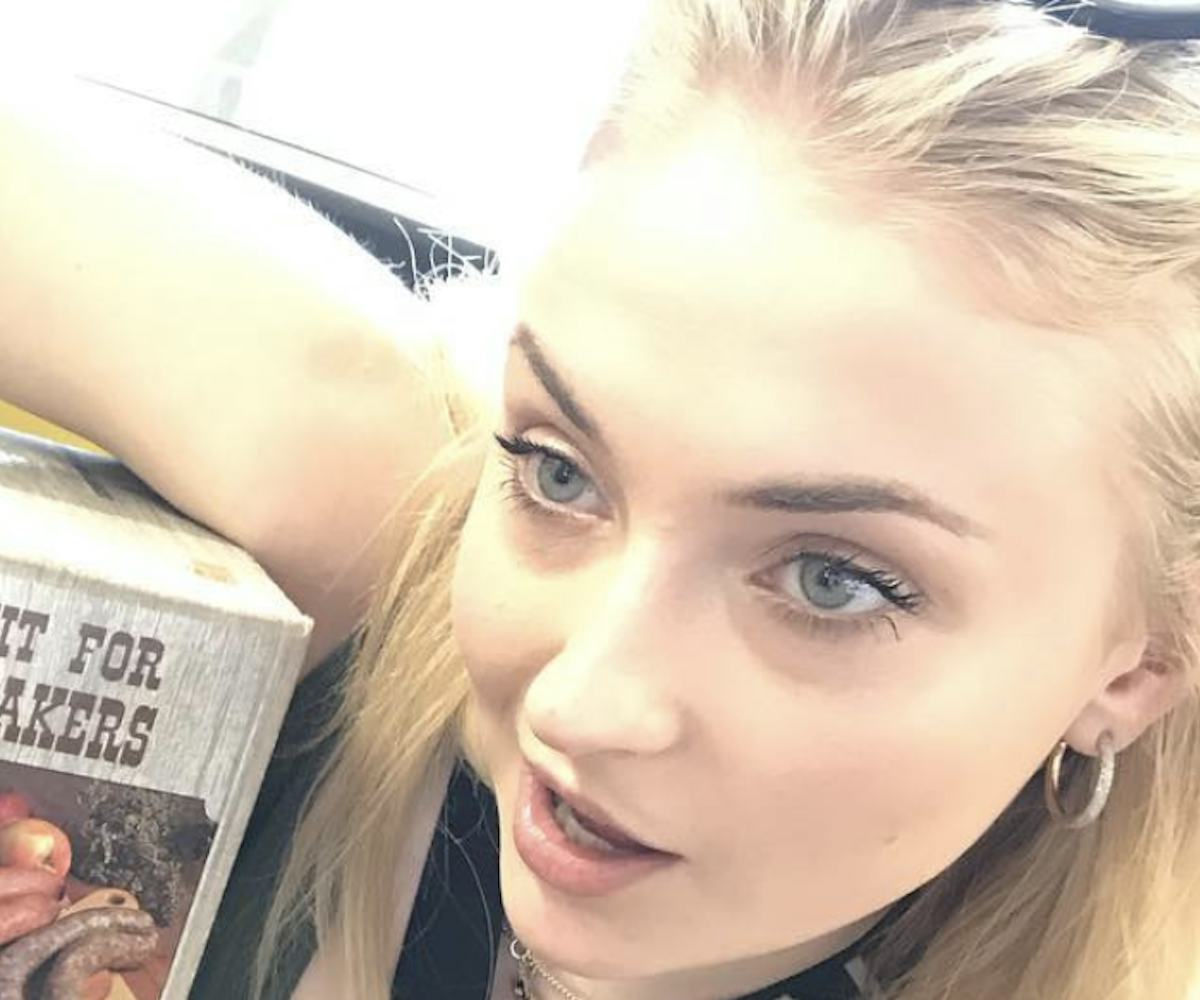 Photo Via @SophiesSausageReviews Instagram
Sophie Turner Has A Secret Side Gig Reviewing Sausages
*Follows Instagram account*
Turns out, Sophie Turner has a secret side gig—and it involves reviewing sausages.
That's right, according to BuzzFeed, Turner has moonlighted as a food critic since early April. The top-secret handle for Turner's alt account? @SophiesSausageReviews. And her bio? "Passionate Bout The Saus," of course.
There is a lot to consider when it comes to processed meat criticism. After all, sausages can be fickle foods. Depending on what form your sausage takes (meat tube, patty, gravy, bites), there are a lot of different factors that can contribute to their objective tastiness. If we're talking patties, how consistent is the sausage's crumble? If gravy, is there is an appropriate meat to roux ratio? If in link form, is the stuffing uniformly distributed within the casing for that perfect snap?
Taking all these important factors into consideration, it seems like Turner puts a lot of time and consideration into these reviews—providing fans with numerical ratings and thorough reviews of a wide variety of sausage-y products. And while there are currently only nine posts, we have no doubt that she will continue reviewing meats from London to Los Angeles with the same gusto and enthusiasm. Let's just hope it doesn't go the way of Lorde's onion ring reviews. 
Check out a few of our favorite reviews, below.