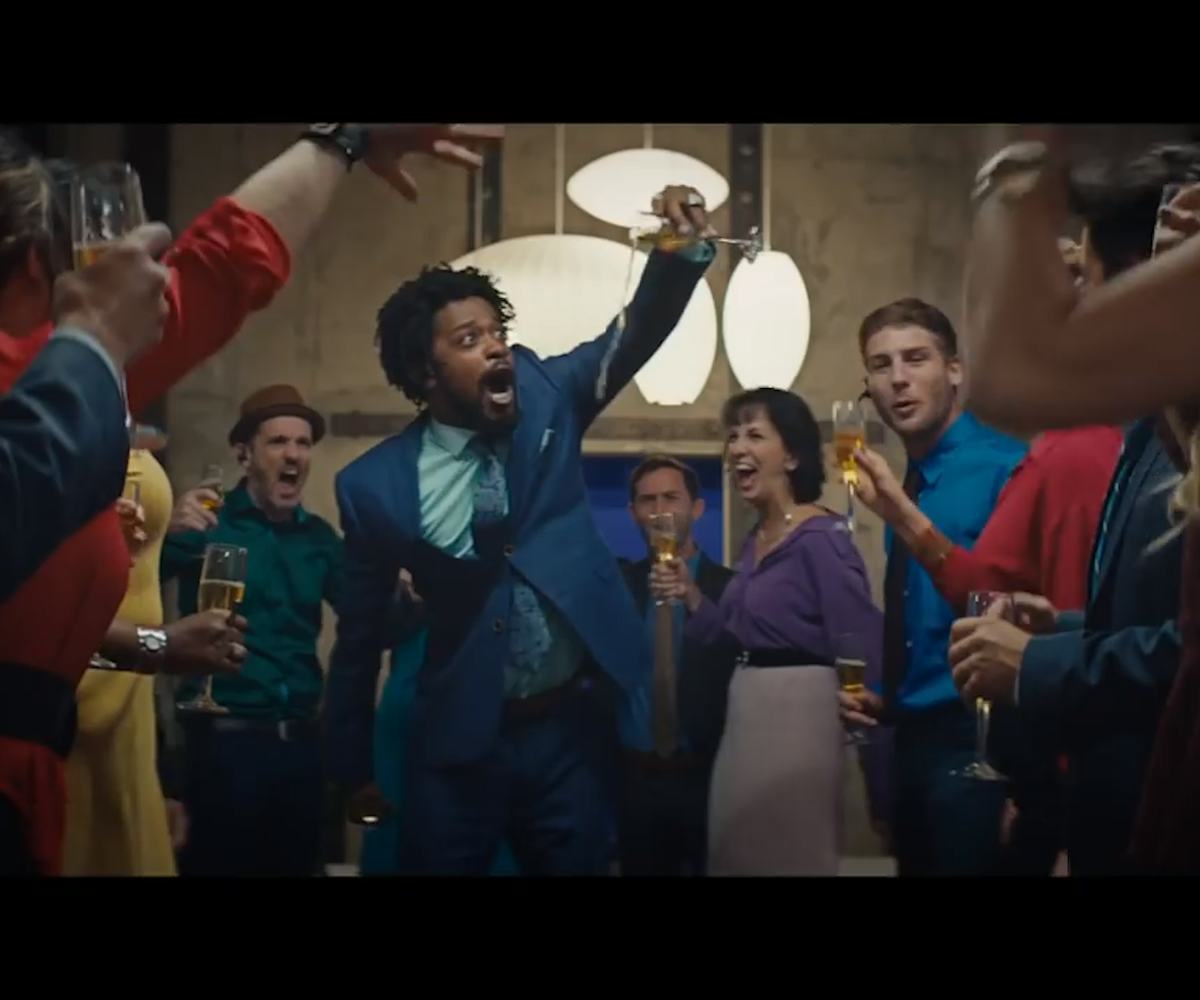 Boots Riley, Lakeith Stanfield, And Steven Yeun Talk Politics, Tessa Thompson, And 'Sorry To Bother You'
Boots Riley's new film, Sorry to Bother You, can be best described, according to him, as an "absurdist dark comedy with magical realism and science fiction, inspired by the world of telemarketing."
We had the chance to speak with Riley, as well as the film's stars Lakeith Stanfield and Steven Yeun, at the Sundance Film Festival this past January, and discussed not only the surreal elements of the film, but also those that are hyper-real, like its political overtones.
"I think we approached making this movie in a different way," says Riley. "Aesthetically, it's much different from many movies out there, and it's really a product of the time and the things that are going on out there on the streets, on the campuses. We just happen to be right here at the right time. And I'm hoping that this movie can be part of a new wave of filmmaking." 
See what else they had to say about the film in the video below, and be sure to catch Sorry to Bother You in select theaters now. 
Credits:
Hosts: Bee Hill, Kristin Iversen
Camera: Dani Okon, Charlotte Prager
Editor: Madeline Stedman