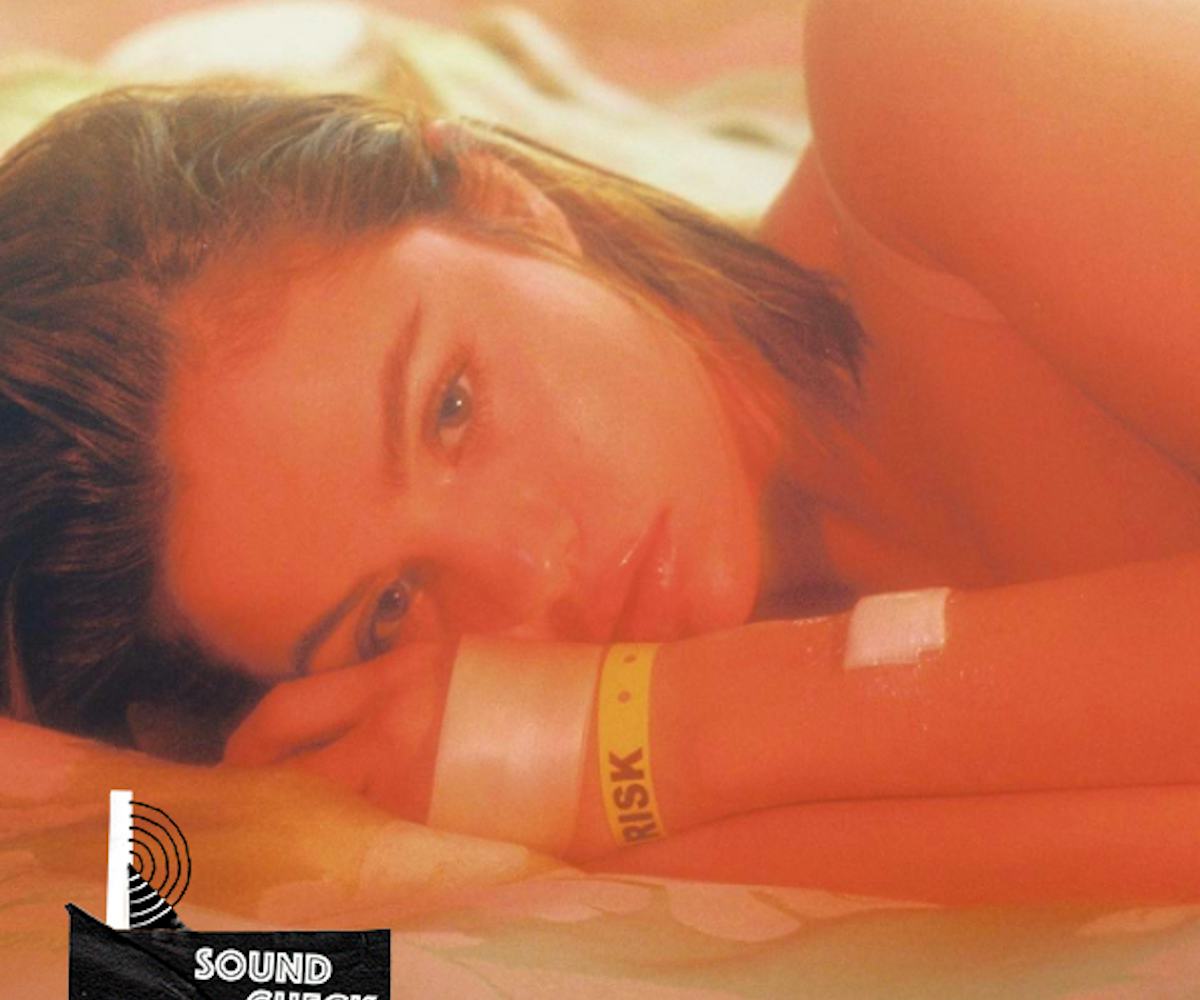 Soundcheck: The 24 Best Music Releases Of The Week
Selena Gomez, Grizzly Bear, Vince Staples + more
Every weekend, we're bringing you #SOUNDCHECK—your new destination for the best of the best new music that hit the web over the course of the week. Because you should always be prepared when someone passes you that aux cord. This week's round features 23 of our favorite emerging and established artists including Selena Gomez, Vince Staples, Terror Jr, and so many more. Turn up, tune in, and tune out.
"Bad Liar"— Selena Gomez
Fight it all you want, but this is one of Selena's best songs to date. Missing someone never felt so good.
"Mourning Sound"— Grizzly Bear
Grizzly Bear gives us their second single following "Three Rings," both off their forthcoming record, Painted Ruins. With a steady bass line and drum pattern that will have you tapping your foot, the band underscores their presence back in the music world.
"Big Fish"— Vince Staples
The California rapper makes a big splash with his latest drop.
"Death Wish"— Terror Jr
Pass the grapes, this is another juicy jam.
"People Like Me"— Liana Bank$ feat. Ayo Jay
This Boi-1da-produced dancehall banger will surely be on all of your fire summer playlists. 
"Lick"— Cardi B feat. Offset
What can't Cardi B do? She single-handedly pulls off a grand larceny heist, serves us serious '20s flapper girl vibes, and does it all while spitting straight heat over a fire beat. 
"Crying in the Club"— Camila Cabello
Camila Cabello has finally released her first solo single since her departure from Fifth Harmony, and the wait has been worth it. Become mesmerized by her moves, above. 
"May I Have This Dance"— Francis and the Lights feat. Chance the Rapper
Lil' Chano and Francis and the Lights show off their killer dance moves that could put any boy band to shame. 
T-Wayne— T-Pain & Lil Wayne
After teasing the release of some unreleased tracks from 2009 on Twitter, T-Pain finally released his joint mixtape with Lil Wayne. Oldies never sounded so good.
"Hug of Thunder"— Broken Social Scene feat. Feist
Feist's silky voice on this new Broken Social Scene record has us itching to watch clouds go by all day long.
"All Around the World"— Mura Masa feat. Desiigner
The current trend of flutes in rap music lives on in this new Mura Masa track. If you were looking for a banger to play on the aux, this Desiigner-assisted joint has you covered.
"I Still Wanna Know"— RAC feat. Rivers Cuomo
Weezer's Rivers Cuomo joins RAC on this sunny track. We can't stop tapping our feet, either. 
"Mic Jack"— Big Boi feat. Adam Levine
Adam Levine plays the world's most incompetent clerk as he searches for Big Boi's mink in this groovy new track. 
"Saw You in a Dream"— The Japanese House
The Japanese House brightens up her world with this sweet ode to loss. Talk about finding the silver lining.
"One More Time, Please"— Jay Som 
Jay Som's new ethereal tune provides us with the necessary tools to completely unwind. 
"Handful of Gold"— Cazzette feat. JONES 
Voice goals. Highlight goals. What more could you want?
"Like a Woman"— Kacy Hill
The G.O.O.D. Music singer-songwriter explores and magnifies the depths of intimacy in her latest video. 
"X Men"— Lil Yachty feat. Evander Griiim
Welcome to Professor Xavier's school for gifted young rappers. Lil Yachty's "X Men" is a worthy contender for the trap banger of the summer.
"The Only Heirs"— Local Natives
Avoid the impending heat stroke and stay inside with the AC on blast while this breath of fresh air streams through your speakers.
"Red Mercedes (Remix)"— Aminé feat. Missy Elliott & AJ Tracey
We didn't know we needed a "Red Mercedes" remix in our lives until Missy and AJ Tracy jumped on the track. Straight fire. 
"Chasing Highs"— ALMA
Our favorite neon-haired songstress returns with a colorful new video for her snappy single, "Chasing Highs." Join ALMA through an unforgettable night on the Vegas strip, above.
Green Twins— Nick Hakim
Was this worth the long wait? After all these years, we are relieved that we can say yes.
The Moon & You— Rejjie Snow
Skip straight to "Fashion Week" and "Get It." Thank us later.
Rocket - (Sandy) Alex G
Our favorite lo-fi singer returns with another record guaranteed to make you sway with every guitar strum.