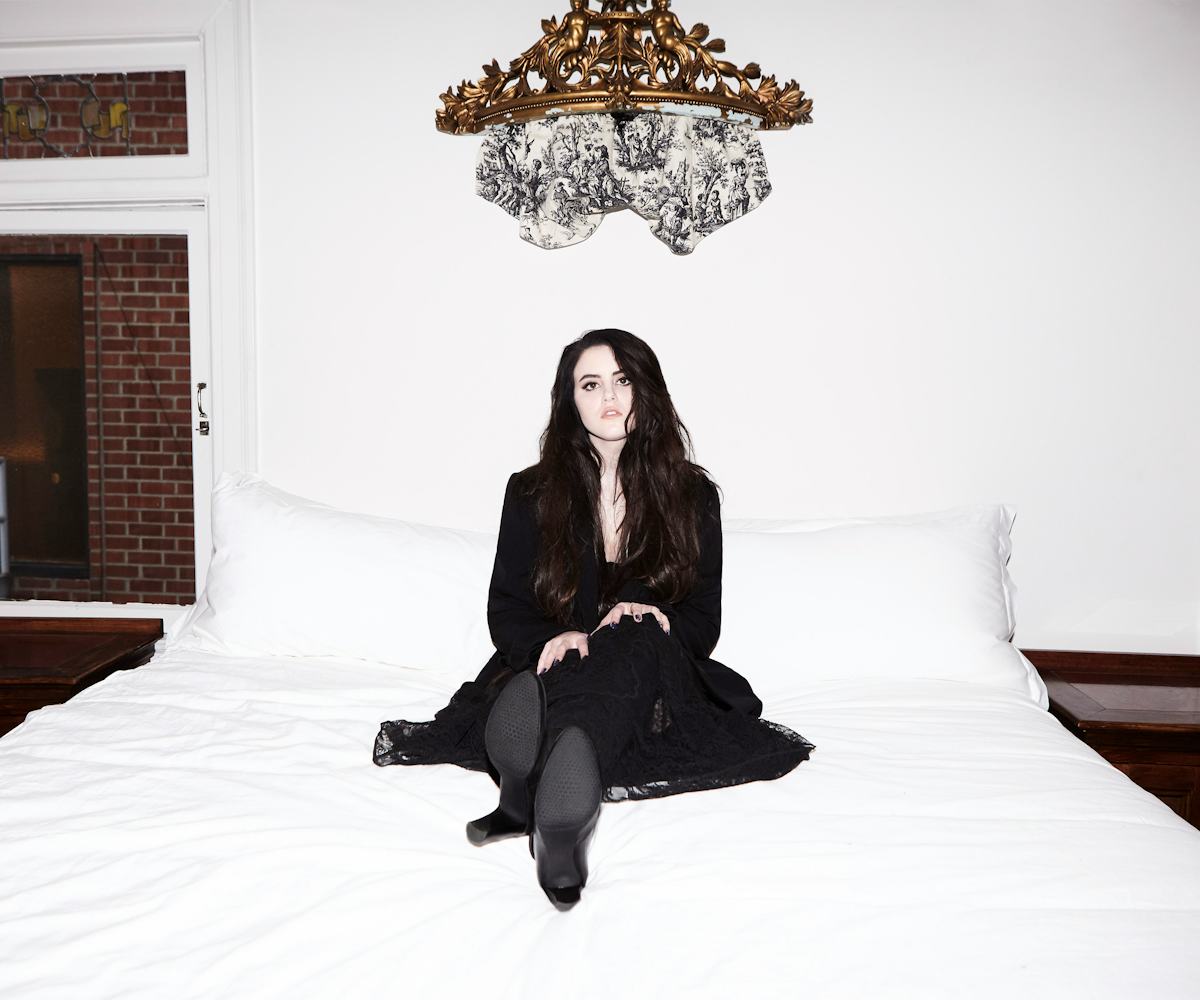 Photo by Jimmy Fontaine
Soundcheck: The 15 Best Music Releases Of The Week
Kiiara, Frank Ocean, PWR BTTM + more
Every weekend, we're bringing you #SOUNDCHECK—your new destination for the best of the best new music that hit the web over the course of the week. Because you should always be prepared when someone passes you that aux cord. This week's round features 15 of our favorite emerging and established artists including Kiiara, Frank Ocean, PWR BTTM, and so many more. Turn up, tune in, and tune out.
"Whippin"— Kiiara feat. Felix Snow
Kiiara continues to push the boundaries of pop and vocal blips and bleeps with "Whippin," your go-to cocky song.
[iframely https://open.spotify.com/album/7yOOPJjNelITCaYMqk8V6rtype="link" iframely_url=""]
"Biking"— Frank Ocean feat. Jay Z and Tyler, the Creator
Fuzzy acoustics hold together these three huge names, each having equal time to shine while still keeping it hella low-key. 
"LOL"— PWR BTTM
PWR BTTM translates that defeated, sarcastic "lol" you text your bestie after your own depressing essay text into the most gorgeous ballad. 
"Now"— Grace Mitchell
Hello, life in the now is bright and in living color and it's all because Grace Mitchell dropped this video.
"Feels (Live Acoustic Cover)"— Rebecca Black feat. Olivia O'Brien
Rebecca Black showcasing her pipes with a Kiiara cover? Not mad at it. Come through!
"Ultralife"— Oh Wonder
The optimism and hope brimming in Oh Wonder's latest is contagious. Catch this vibe and more when they drop their new album Ultralife on June 16.
"Omaha"— Toro y Moi
Chaz Bundick didn't skimp out on the visuals with his contribution to Bandcamp's Our First 100 Days compilation. 
"Desafío"— Arca
This hard-hitting pop track is laden with synths and sirens; this is Arca's best work yet for sure. 
"Warm on a Cold Night"— Honne feat. Aminé
Honne and Aminé are a musical collaboration sent from above. Even before the full instrumental comes in, after the first minute you'll be bobbing your head to this track. 
"Be Who You Are"— The Kooks
The British Invasion of band boys meets 21st century flair. The Kooks' newest single is the ideal soundtrack to your summer highlight reel. 
"Khmlwugh"— Homeshake
"Kissing, hugging, making love, waking up, and getting high," but in the least sexy way imaginable. The visuals for this track offer an easily attainable ideal romance, opposite of what you see on the big screen.
I Knew I Had a Heart (Because I Felt It Breaking)— Rainy Milo
We're obsessed with this tight-knit mix of jazz and R&B that accompanies Milo's always tight vocals. 
"Pure Luck"— Ninajirachi feat. Freya Staer
Ninajirachi is the perfect balance of bubbly and laid-back. This 17-year-old producer seriously knows what's up. 
"Altar"— Sweater Beats feat. R.LUM.R
Marrying singer-songwriter vocals and acoustic guitar with dance music has never sounded like such a good idea. 
"United States of Horror"— Ho99o9
2017 is the year of not holding back, and this video does all that and more. Bring us all the protest vibes.