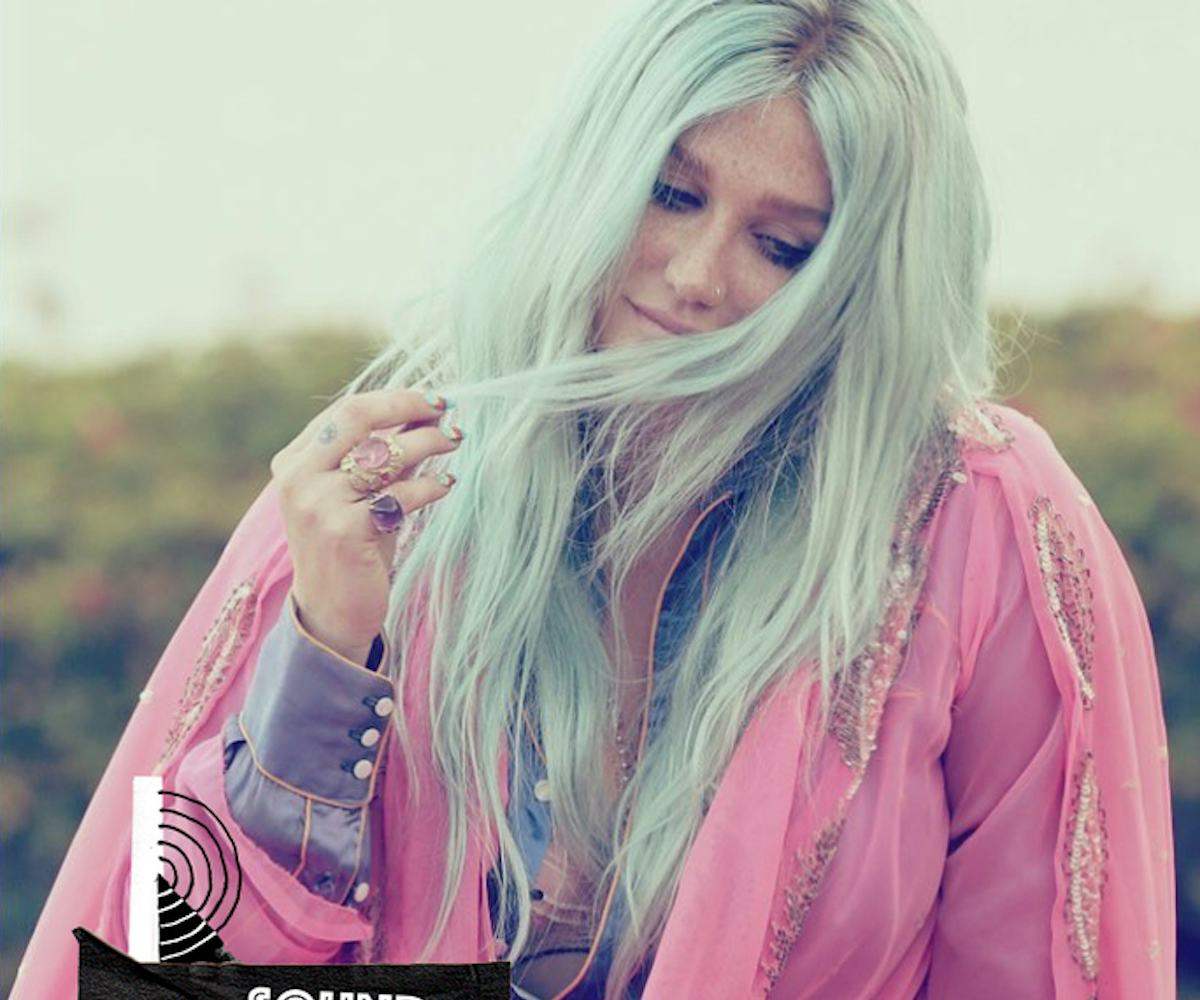 photo via instagram/iiswhoiis
Soundcheck: The 19 Best Music Releases Of The Week
Kesha, Tori Amos, Alice Glass, + many more
Every weekend, we're bringing you #SOUNDCHECK—your new destination for the best of the best new music that hit the web over the course of the week. Because you should always be prepared when someone passes you that AUX cord. This week's round features 19 of our favorite emerging and established artists including Kesha, Tori Amos, Alice Glass, and so many more. Turn up, tune in, and tune out.
Rainbow - Kesha
Kesha turned her public and personal turmoil into an album that's brimming with hope and reclamations of the self. It's a burst of color and self-assurance. The country-tinged bops go hard while her ballads cut right to the feeling. This isn't just a comeback album; it's an album of redemption.
"LMK" - Kelela
Kelela delivers a message of no-strings-attached fun in this electronic R&B track. Major '90s club vibes in the music video pair with the lyrics perfectly to create a scene so cool that soon, you'll be dancing along too.
"Up The Creek" - Tori Amos
Tori Amos' new track is equal parts haunting and beautiful. Most notably, her singsong lyrics, "Good lord willin' and the creek don't rise," in tandem with dramatic electronic breaks will find a way to chill you down to the bone. 
"No Promises [Stripped] (feat. Demi Lovato)" - Cheat Codes
This radio-friendly tune from Cheat Codes and Demi Lovato was made sing-in-the-shower-worthy. 
"White Tiger (Remix)" - Izzy Bizu
This remix of Izzy Bizu's hit track brings that jazzy, neo-soul fire we all know and love, but with a dance floor-approved twist. 
"Hurtin' Me (feat. French Montana)" - Stefflon Don
British rapper Stefflon Don shows off her vocal skills in this new single with French Montana. And even though the tropical track deals with heartbreak, the song will actually make you want to dance rather than cry. 
"Without Love" - Alice Glass
Former Crystal Castles frontwoman Alice Glass gets entangled in nature's grasp in her dark new single and video. 
"Burn It Down" - Daughter
London trio Daughter's latest indie gem is the first release from their forthcoming video game soundtrack album. In it, they do what they do best: balance soothing vocals and intense lyrics to create a powerful tune. 
"Little of Your Love (BloodPop Remix)" - HAIM
HAIM's "Little of Your Love" is seen through a dance-inspired lens, and we can't get enough. 
"Real Deal" - Jessie J
Jessie J brings her stellar vocals to this new single that has more of a hip-hop flare than her past work. She recently told Billboard that her upcoming releases will be more of a cohesive piece of music than singles and stand-alones, so prepare yourselves for more new music to come!
"Savage" - Lights
Lights' latest tune will help you get over that unexpected breakup. Cheers to moving on!
"Waking Up Slow" - Gabrielle Aplin
Gabrielle Aplin's positive, upbeat pop gem is all about finally feeling the sense of being in the right place and enjoying the present. 
"Paper Love" - Allie X
Rising alt-pop artist Allie X plays an abused toy doll in this creepy yet whimsical new video.  
don't smile at me EP - Billie Eilish
Billie Eilish's debut EP is here in all its sophisticated cool glory. From the slinky "COPYCAT" to the infectious "bellyache," Eilish really did THAT. 
"Should I Try" - Malena Zavala
We dare you not to fall in love with Malena Zavala's honeyed voice on this slow-burning indie tune. 
"Space (feat. Quinn XCII)" - Prince Fox
This new Prince Fox gem is perfect for long drives to the beach. 
b. - BOSCO
BOSCO's latest project is everything we need for a chill night in—soulful, dreamy, and catchy as hell. Spin this EP with all your closest friends over a few glasses of wine. 
"Put It On (feat. Jeuru, Janelle Kroll, & Mr. Koifish)" - BLVK IRIS
This sultry, bass-heavy earworm will make you want to take it all off with that special someone.  
"Why Did You Lie?" - Carlie Hanson
Would you believe us if we told you Carlie Hanson is a 17-year-old from Wisconsin who also works at McDonald's? You better. This debut is McAwesome.